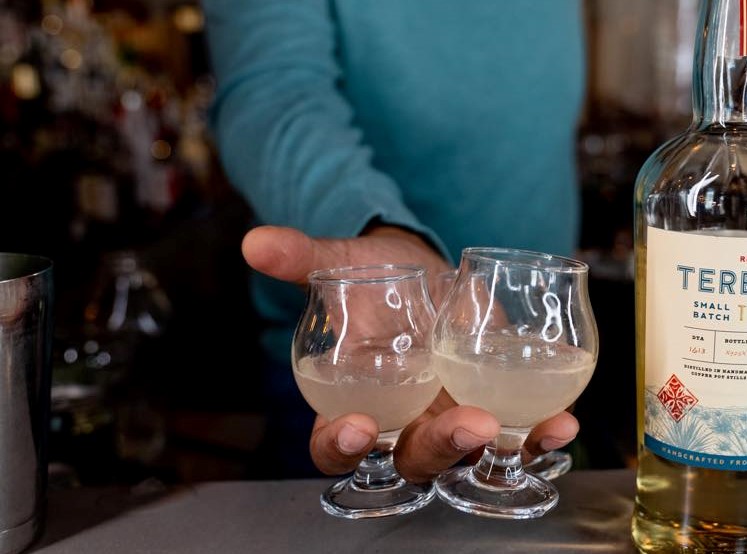 By Khalid Williams
In our collective battle for ever-shrinking margins, good help is at a premium. Staff members who do what they say and, more importantly, what you say, are the difference between being in the black or languishing in a sea of red. As an operator of a brand, a bottle shop or an on-premise spot, your job is to constantly find, place, train, retool, retrain and replace the best minds for the job and hearts for the mission. But this journey is beset on all sides by challenges, some of our own creation.
The relationship between an organization, the people that run it, and the products and services offered has a laughably ironic connection. We hope for our products to be so hot, so on trend and so on brand that they become timeless, a category leader and more in demand than there is supply. In a bit of existential black comedy, the universe has things set up so that the traits we seek in what we sell become the bane of our existence regarding new hires. When it comes to talent, fervent demand has created a backlog of interested parties.
We seem to be in a buyer's market to end all buyers' markets when it comes to hiring. Of the 12 restaurateurs that I spoke with on the topic, each and every one of them lamented the fact that they had a winning program and the reputation to go with it, but their true potential was yet to be realized due to not having enough top-tier people to run the show.
I spend my time connecting prospective hires to employers; years in the business in the same market has blessed me with a pretty good Rolodex. Over and over again, I end up hearing a similar lament from operators: "I really need two to three people to be in charge here and make sure things run smoothly" and "I will pay above the industry average." Let that sink in. An operator has money he wants to pay staff but can't find qualified staff to pay.
At the same time, I speak regularly with prospective employees in all sectors of the beverage business that are looking for more responsibility, seeking a chance to be the person on whom the destiny of the day is contingent upon. There is a true desire and a welcoming of responsibility. They spend a lot of time seeking their dream job and come up empty. There are those who are in the job that they love, but they still aren't happy because they end up de facto doing a job and a half due to the lack of other ultra-competent colleagues. They get stressed, burnt out and end up moving on to another company, where some version of this cycle repeats itself.
If you've been reading my columns (which you obviously should be, and obviously are right now, thank you), you know how dire the importance of an honest social media presence is. The same person posting your nightly specials should be "stalking" the industry members who engage with your page. Your last "share" might be your new assistant manager. Don't be afraid to pitch to your employees.
Dedicate yourself to finding five people each month on social media that fit the bill of your perfect employee and reach out to them. Highlighting your existing staff is also the best commercial for those considering working with you. They see that their efforts will be noticed, valued and, also, celebrated.
Finding the right staff will never be simple and it costs lots of time and money. Hopefully, armed with some of these techniques, you'll be in that rarified air of being able to say, "My people are what make me successful."
Khalid Williams is a bar manager, spirits brand representative and program consultant specializing in marketing, engagement and data. His passion is for exploring the "why" behind consumer decisions. He loves old-world wine, new-world rum and Connecticut beer. Follow him on Instagram @thebarrelage.