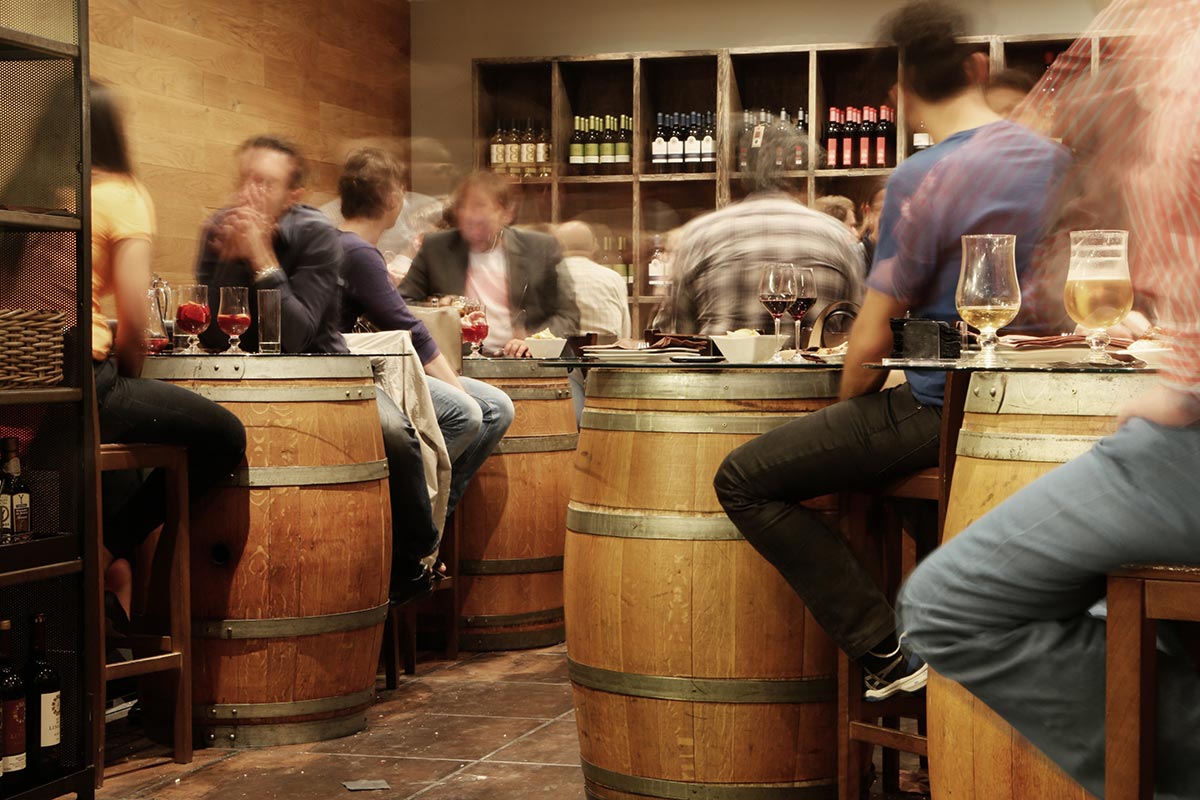 By Khalid Williams
When it comes to your identity in the beverage industry, it's important to be clear about who you are and what you offer. Self-definition is the foundation of your winning concept; and, this spring seasonal switch is the time to double down on your identity.
If you leave everything in, you end up with nothing. This little phrase has helped me deliver kind candor when I'm consulting in the market. It seems that we all wish we could be everything to everyone; the wine bar wants to have a tap takeover, the craft beer spot wants to host a paint and pour wine night. It's quite curious, but people come to me asking me how they can essentially misspend large amounts of capital on ideas that are fraught with emotion and short on data to justify them.
It's especially confounding when there is a team of unlimited researchers providing you data 24 hours a day: your social media following. Every business has its own Nielsen Ratings company right at its fingertips. Social media is not just about showing off your featured cocktail or informing guests about specials. It is the key to uncovering guest decision making and is now a nonnegotiable to running any operation.
The 4.6 billion active users and an economy that's bigger than eight major countries signal the end of the debate. The behavior of relevant users is data that can be easily attained. What I've found over and over again is that the things that our followers say that they want are vastly different than what they engage with. Surveys are not useless, but used less.
So it is with our in-person businesses. When it comes to social media, it's all about niche. You will absolutely hear that word being overused this year; it's the "meme" of 2022. Don't be the place that is too cool to hop on this trend. Just like many places are scrambling to now even have a presence on social media due to late adoption, by the middle of the decade you'll wish you had "niched down" three years ago.
This means that your job as a bar or bottle shop owner is to find the right niche to focus on and tell your story in a way that resonates with your customers. This can be a daunting task, but social media mastery can help you get a better understanding of what your customers are looking for. Let's break it down.
Action Steps to Effective Brand Definition:
Run your sales numbers. What do you sell the most? Neat pours of whiskey? IPAs? Pet-nat?
Run your social media numbers. What platform do you have the most ENGAGEMENT on? PRO TIP: This is NOT your follower count. It's the number of times your content has been viewed, liked, saved, shared and commented on.
On the leading platform, do a simple hashtag search. A search for bourbon will bring to bear popular tags like #bourbonenthusiast or #bourbonlife.
Examine the 10 most popular posts related to that hashtag and find the trends that relate best to your business and identity.
Model your next 10 posts after what you see. Replace whatever you were going to talk about with posts surrounding this one topic.
This simple exercise will give so much insight into where you fit in the market, and that will inform how you cultivate your community. You have the expertise about your particular vision and that is what will make your content unique.
Don't try to be everything to everyone; focus on your strengths and double down on the experience that you most successfully create … within your newly found niche.
Khalid Williams is a bar manager, spirits brand representative and program consultant specializing in marketing, engagement and data. His passion is for exploring the "why" behind consumer decisions. He loves Old-world wine, New-world rum and Connecticut beer. Follow him on Instagram @thebarrelage.