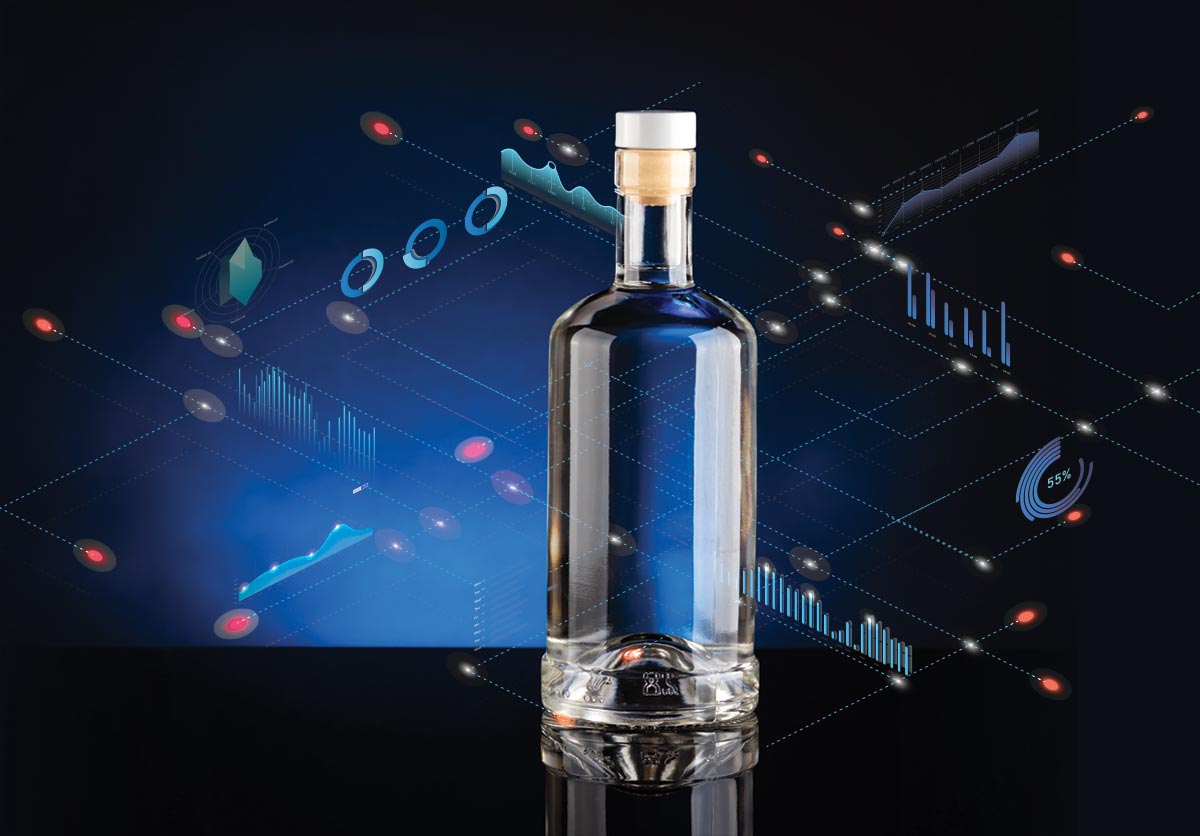 By Justin Morales
Up n' Down Rock and Bourbon was created out of necessity and chaos. In the height of the COVID-19 pandemic, bars and restaurants had to pivot to survive and, luckily for me, that was my specialty. As Little Finger from "Game of Thrones" once said, "Chaos isn't a pit. Chaos is a ladder."
I have sold beer, wine and spirits for a very long time from behind a bar; however, I sold it one drink at a time. I selected a beer or wine or crafted a cocktail that matched your tastes. I was, and still am, very good at this.
Selling a brand is an entirely different ball game. Building a brand and doing it without a large bank account is a different sport altogether. Introducing a brand that is a new spirit is almost like creating a new sport. At the time I am writing this and two years in, I have created the first rock and bourbon brand without a real budget. I have rebranded once, created three SKUs, have two more on deck and we are distributed in five markets in the U.S. with more on the way.
Up n' Down Rock and Bourbon started behind one of the many bars that I had the pleasure to captain. I found a crystal vessel that used to hold bourbon in the 1970s at a tag sale. It inspired me and my Fig n' Birch Barrel-Aged Old Fashioned was created years ago as a result. When COVID-19 hit, only takeout was permitted in Connecticut, where I live and work, but luckily for our industry, alcohol was part of the package. To keep any type of income coming in for the venue and staff, I decided to bottle some cocktails. One was that cocktail. Liters of it were selling like wildfire and I couldn't keep up with production. I had a light bulb moment: Let's bottle this on a larger scale.
I had zero idea how to get this started. Luckily, that has NEVER stopped me before and I knew some people as a longtime barman. Long story short, I managed to make some lucky guesses and learn from some ignorant mistakes and finally get my Up n' Down Rock and Bourbon brand up and running. I started with an abundance of ignorance and way too much confidence.
The first thing you need is good juice. If the stuff in the bottle doesn't deliver, the best you can do is sell one bottle, not two, and that's only if your marketing is awesome. If the juice is good, or great, then those first few people who give it a chance will become part of your sales force, just like when someone reads a book that inspires them.
Get as many opinions as possible about your label. Be sure to ask people that do not care about your feelings. You hope this brand will be sitting on the shelf one day next to brands people know from billboards and bars all over the world. If your label stands out because it's ugly or, worse, doesn't stand out at all, people will walk right by your bottle. For my first label, I started with a concept that never came to fruition: it looked like we made the Up n' Down Rock and Bourbon in a bathtub in a basement. Think of the days of video rental stores and movie covers: Most of the time, the only way to compete with the blockbuster films was to have a great cover.
Having a good story is important for independent marketing. Learn how to tell your story clearly and passionately. Every time you tell your story, tell it like it's the first time. Just make sure it is short, sweet and hits all the marks so you can get them excited to wet their lips.
Finding a distributor is … not easy. Finding the right distributor is harder. It's not legal to sell your product to a store or a bar out of your trunk like a Prohibition-era gangster, so you need to find a distribution partner. Every state has different rules, but someone is in the middle tier between you as a supplier and the person who sells it to a customer—and customers in different markets like different things.
Every distributor has its own priorities. You first need to fine-tune your efforts by learning who is a good fit. Research distributors based on sales force, products they already carry—aka their portfolio—and any competing products. Ask yourself what their motivation is for bringing your brand on board and prepare a compelling answer when you get the chance to present. If you can muster some funds, do some programming and incentives for the sales team.
Being creative is a must for sure. If you are not creative, you will need creativity in your circle. Luckily, I grew up poor, so I had to be creative. Whether it was entertaining myself without cool toys as a kid or making meals with three ingredients that normally don't go together, creativity can sometimes replace money.
Saying "yes" is your best tactic when you don't have money to burn: say yes to donations, tastings, dinners, happy hours, sample bottles and many more requests. I have driven six hours for a two-hour event. That's because direct connection to your customers is your ONLY advantage over the larger companies that rely on a sales force. They simply don't have the stake or passion that you have for your own brand.
Up n' Down Rock and Bourbon has continued expansion because first, it is good, and second, because I do everything in my power to make a connection with every person I can. People that would normally never try a spirit like this are now my biggest advocates; they care for the brand, and its success, almost as much as I do.
You have to believe in it. You have to work for it. You have to learn from the mistakes you make and be willing to take two steps back to take the right, next step forward. Believing in yourself is the greatest resource of them all in your brand-building quest.
Don't just take my word for it: Connecticut is filled with beer, wine and spirits entrepreneurs who have worked hard to get their brands formulated, batched, bottled, canned, marketed, distributed and now found on shelves. And they, too, did this through their own experimentation, mistakes and sheer determination. We each have our story in transitioning from behind the bar to a brand maker. It is never impossible. Just climb the chaos ladder!
Bar and restaurant professional and entrepreneur Justin Morales, founder of Sugar Skull Spirits, LLC and Up n' Down Rock and Bourbon, has created and managed beverage and restaurant programs as well as award-winning cocktails for dozens of venues across the state and region. He was the recipient of the 2017 Connecticut Restaurant Association Mixologist of the Year.