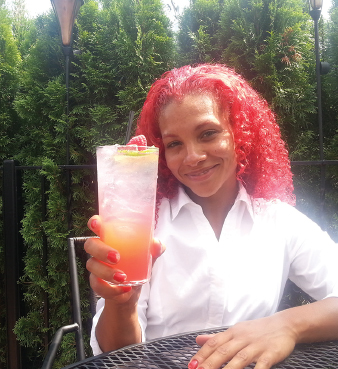 Bella Restaurant and Banquet, 1992 Victory Highway, Glendale, R.I.
Since opening their doors in 1998, Bella has played three roles: a full-service wedding venue, a banquet hall and a five-star Italian restaurant. Whether serving a table of two or a party of 200, they aim to keep both their food and cocktail menus elegant and unique.
Bartender: Vanessa Chico
Cocktail: The Raspberry and Lavender G & T
Recipe: Combine
2 oz. lavender-infused Damrak Amsterdam Gin
½ oz. raspberry simple syrup
½ oz. fresh lime juice.
Shake. Strain over ice in a Collins glass with a splash of tonic water. Garnish with a fresh raspberry and lime wheel.
"It's effervescent and refreshing," said General Manager Scott Pinocci. "You get the herbal notes from the lavender, a sweetness from the raspberry, and it's balanced by the acidity of the lime."