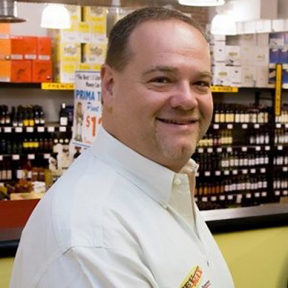 BexMax's Michael Berkoff Offers Suppliers Local Perspective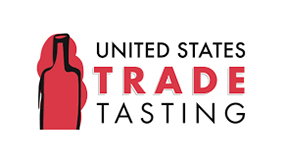 The USA Trade Tasting (USATT) conference is an annual adult beverage specialist trade tasting and business event that promotes sustainable growth in the independent beverage industry by helping boutique wineries, craft breweries, craft distilleries, importers, distributors, retailers and beverage companies to learn, source and grow. The 2016 gathering will be held on March 21 and 22, 2016 at the Metropolitan Pavilion in New York City.
Michael A. Berkoff, CEO of BevMax and fourth-generation retailer, is scheduled as one of the keynote speakers. Berkoff, who has more than 35 years of experience in the liquor retail industry, runs the company's day-to-day activities via its numerous departments.
The USATT interviewed Berkoff about what independent retailers are looking for from small and medium sized label owners when sourcing new brands in this preview. During the event, he will expand on how wine, beer and spirit brand reps can develop sales pitches guaranteed to increase chances at successfully calling on new accounts in his keynote address.
USATT: What's the most important thing suppliers should know when talking with new accounts?
Berkoff: Understand my business. When calling on accounts, it's important to understand what kind of promotions we like to participate in, how and how often (or not at all) the account likes to be visited or contacted by their suppliers, what the customer profiles are for their different stores and how account-specific supplier programs are developed.
USATT: That begs the question, how can suppliers go about doing that?
Berkoff: I think you need to break it down into what they can do themselves and what they need to do with their distributor. It's always important that suppliers work closely with their distributor to gain a better understanding of the accounts they are selling into.
USATT: What advice can you give suppliers looking to expand into new markets?
Berkoff: Understand that the U.S. is comprised of fifty states, all with their own rules and regulations. Like every other state, Connecticut is unique. We're a franchise state. We have a lowest bottle price law. There has been a lot of attention paid to expanding retail sales hours. You need to be aware of the market landscape. Every market has singular issues you'll need to address on a state-by-state basis. Don't expect your retailers and distributors to educate you on them. You should always do your research before you come to talk to us. Tell me how you are going to make my life easier and you'll be sure to get my attention.
USATT: What advice do you have for suppliers looking to generate business with new retailer accounts?
Berkoff: The bottom line is that this business is all about relationships. Take a long term perspective and invest the time to understand our business. Respect our needs, sell your product all the way down the supply chain and work towards establishing long-lasting partnerships with your accounts. Inevitably, you'll earn premium shelf place across all of your markets.
This interview is excerpted from the USATT's blog. Interested in exhibiting or attending? Visit www.usatradetasting.com.