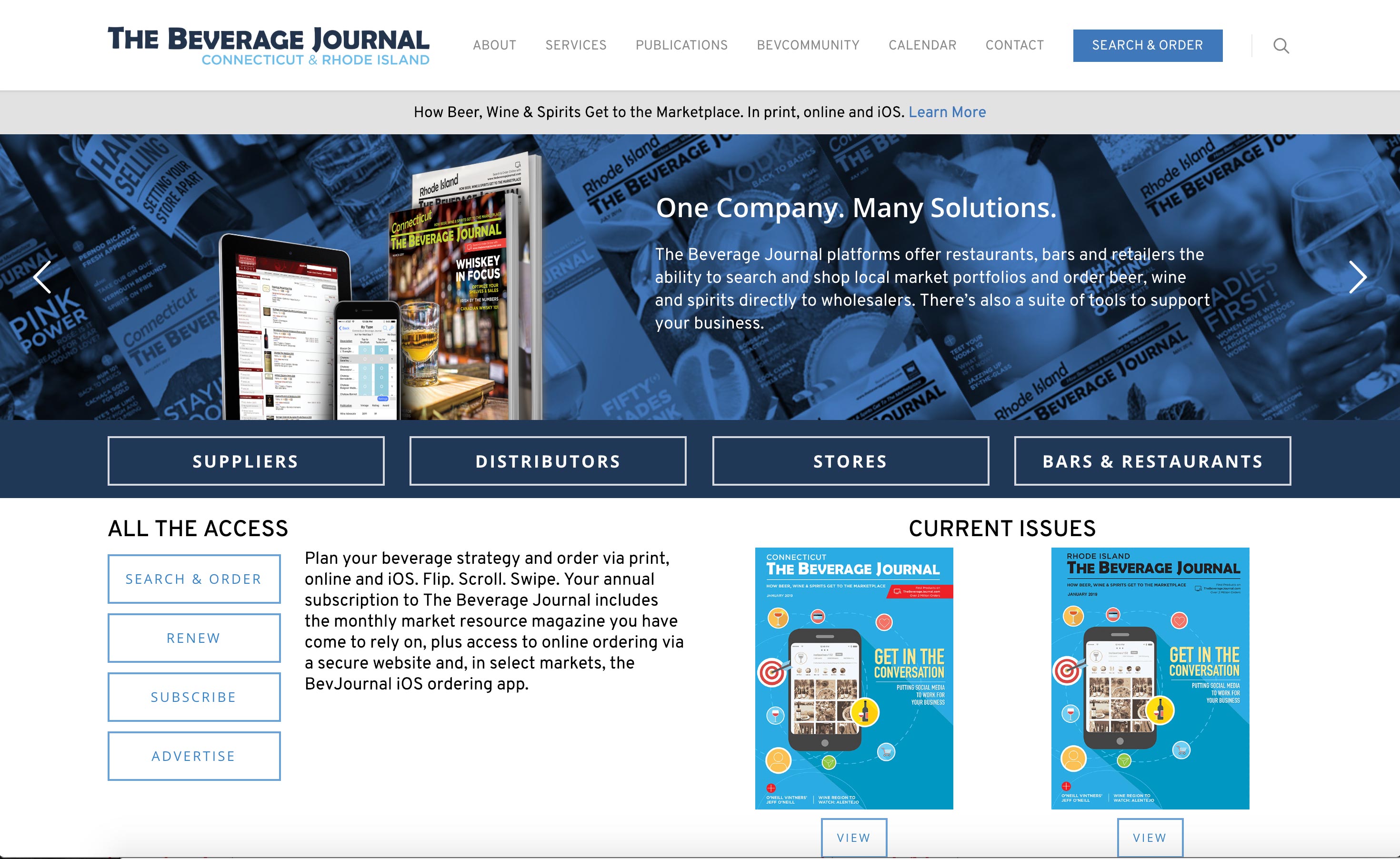 Faster Shopping Experience for Subscribers
By Brian Slone
The Beverage Journal, in conjunction with technology and publishing partner, Beverage Media Group, offers many tools to make your job simpler. Beyond the pages of our monthly print resource, a host of online trade-only benefit are found. Shopping Cart and Checkout is easy and simple.
This reminder offers the most important benefit to both our state subscribers, as well as those who use Beverage Media Group in New York, New Jersey and Massachusetts.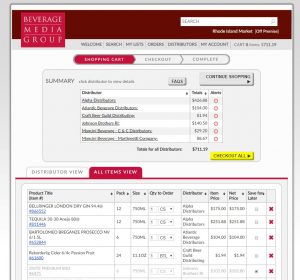 Our goal is to consistently improve upon the process of the thousands of orders placed daily by offering clear and concise information, the ability to view all deal levels in the cart, and the flexibility to save items for a later date. All of these elements are aimed to help facilitate the ordering process.
The newer Checkout section highlights this most notably. Once you log in via the Search & Order tab, the brand and price indexes become searchable and shopable.
For those customers who already use our platform to place orders, the new enhancements will greatly improve your online experience. For those customers who have not used our platform to order, we think this is a perfect time to give it a try.
The sample screens below will help guide you. When you log in, your state-specific information is what you'll see. The enhanced Shopping Cart and Checkout screens include convenient features such as:
Save for Later.
Keep items in the cart for later use.

Special Alerts.
Notifications of requirements not met or additional actions needed.

Clearer Distributor Ordering Policies.
Minimum Delivery, Split Case Fees, etc.

View Deals on Cart Screen.
Mouse-over SKU# to reveal all levels.

You can also easily select My Sales Rep or Division for fast routing, or quickly view an Order Status.
Log in and check out the FAQs under the Orders tab in the top navigation bar, with dozens of answers to key questions. Contact brian@thebeveragejournal.com for your password.
We are as committed as ever to bringing new technologies to the beverage alcohol marketplace and to making your ordering process easy and efficient.
If you have any questions on how to better utilize our tools, we're always happy to help. Call Brian Slone at 203-288-3375, ext. 100 or visit TheBeverageJournal.com, log in and check out our Website Tutorials under New Features.