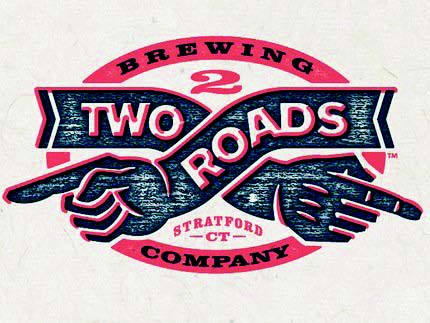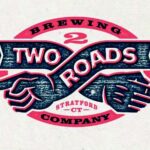 By Lauren Daley
A former Pabst Brewing executive plans to bring a 100-barrel craft brewery to Stratford, Conn.—a move he says would create 15 new jobs within the year and upwards of 70 jobs by 2020. Moreover, Two Roads Brewery will offer contract brewing for small breweries in the Connecticut area. Greenwich resident Brad Hittle will open Two Roads Brewery at the former U.S. Baird Property at 1700 Stratford Avenue. He plans for a September opening. "This is a project I'm doing with some good friends. We're a bunch of renegades who want to get out of the corporate world and have fun," said Hittle, a veteran of the beer industry, with over 20 years of experience under his belt. He served most recently as the Chief Marketing Officer for Pabst.
Prior to that, Hittle was Director of Marketing for Domestic Specialty Brands, including Rolling Rock, at Labatt. Since the 1980s, Hittle has worked for InBev, Unilever, Johnson & Johnson and American Bailey Corporation. Hittle is joined by "pals" beer vet Clem Pellani, Harvard MBA Peter Doering, and George Wyper— one of the main investors in Narragansett Beer in Rhode Island and Managing Director at Royce and Associates, LLC. "We were able to raise a lot of money, and we're putting all the money into the equipment— not much else," Hittle said. "We're going to brew our own brand, but we're also here to fill a demand for contract brewing on the East Coast." Two Roads received $18 million in financing, according to the Stratford Patch. They acquired the old US Baird factory building for $2.85 million, according to costar. com, a real estate Web site.
The two-story, 103, 6 52 – s q u a r e – f o o t industrial building was originally built in 1920 and has been vacant since 2007, according to the site. US Baird retained the factory building for 150 years. Hittle said Two Roads will be a "state-of-theart brewing facility." In renovating the property, Hittle will add a brew house; a high-speed bottling, canning and kegging area, a tasting room, and a beer garden for outdoor events. "The building is beautiful; it couldn't be better designed to be a craft brewery. It's got a very high roof for fermenting tanks, and a 6.6-acre lot for expansion," said Hittle. "We have the capacity to brew 200,000 barrels annually. But we have the property on our grounds to enable us to expand many, many times that," he said.
For their own brew, Hittle hired Brewmaster Phil Markowski in April. Markowski had been brewmaster at the Southampton Publick House on Long Island si
nce 1996. He began brewing in 1989 with the New England Brewing Company of Norwalk, Connecticut. Markowski's recipes have earned numerous awards in national and international competitions, including 22 medals—including 11 gold—at the Great American Beer Festival. He was awarded the Institute For Brewing Studies Russell Scherer Award For Innovation In Craft Brewing at the 2003 Craft Brewers Conference. Markowski is also a beer writer—the author of "Farmhouse Ales" (2004), he has published technical and travel-related articles in American Brewer, Brewing Techniques, The New Brewer and Zymurgy magazines, according to brewers publications.com. "Phil is also a great guy and makes amazingly tasty beers," said Hittle.
Hittle expects to brew about 20,000 barrels in the first year—with less that 5,000 of that being their own brand. "There is a huge demand for contract brewing from craft brewers," Hittle said. "It's difficult for craft brewers to find a place to brew, or to know that whatever they find is going to be reliable for the long term. "I see 100-barrel as a sweet spot. Some would say it's risky because there's so much capital involved, but it's geared toward our customers, to lower cost for them. Why not help others while we create our own brand?" he said. "We're looking for customers who are looking for a longtime home, like 20 years. Someone who has a craft brand, who's growing, who, size-wise, is relatively small, and who wants to continue to have their brand contact brewed."
Brewers like this have, quite literally, two roads to choose from, Hittle said' "They can either spend millions of dollars to build a brewery—which is a nightmare. Or they can come to Two Roads, and know that they've got a home for the next 20 years or more."
In the first year, Two Roads will have 15 employees, Hittle said, and by 2020, he could have 70 employees or more. "We're very excited about Two Roads coming to Stratford," Stratford Mayor John Harkins said. "They have a great business plan, they're taking over an older building and making a place of production, a place for visitors to stop, and the opportunity for jobs," Harkins said. "The property is perfect for what they want to do, and it's right on 195, a quarter mile form 95, so it's very accessible. This is great," Harkins said.