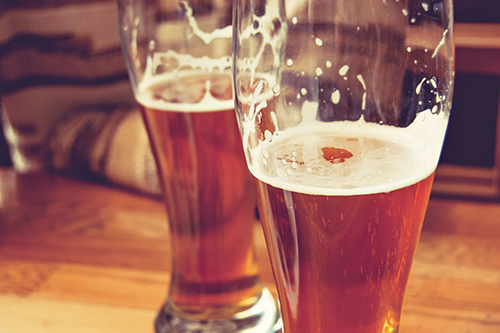 By Jack Kenny
The numbers are in from last year, and once again the beer industry shows solid growth in craft beer and a continuing decline in sales among the large commercial brewers. Those results were expected. The demographics of the U.S. beer drinking public are dynamic today, as are movements by brewers to position and reposition themselves for growth and profit. Growth is always accompanied by decline, but for beer the trend has been playing in this direction for quite a few years.
The total beer market in the U.S. increased only 0.5% last year, and the source of that gain was the smaller brewers, who now number well over 3,000. The Brewers Association reports that 2014 was a landmark year for its members, all of whom are craft brewers: "For the first-time ever, craft brewers reached double-digit (11%) volume share of the marketplace. Craft brewers produced 22.2 million barrels, and saw an 18% rise in volume and a 22% increase in retail dollar value over 2013. Retail dollar value was estimated at $19.6 billion, representing 19.3% market share."
Craft beer's volume share of 11% is remarkable. In 2010 it was 5%. Sip on that for a while. A retail dollar value increase of 22% in one year is cause for celebration. Analysts have no reason to assume that beer consumption will rise in the foreseeable future. It has declined steadily over 10 years, the result of category competition and population change. Wine and spirits, which had claimed 40% share of consumption five years back, have risen to 52%.
Population is the big picture. The 50-plus age group has grown an average of 2.3 percent annually over five years, and now represents 46% of those over age 20. The U.S. Census Bureau expects that those over age 70 will make up 15.2% of drinking age folks by 2020. "Studies, such as those by Britain's Institute of Alcohol Studies, have shown that alcoholic consumption tails off as people age, suggesting that further total beer per capita declines will continue at their recent rate (roughly 2% annually)," reports Morningstar, an independent investment research company.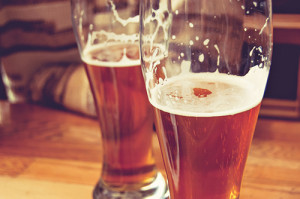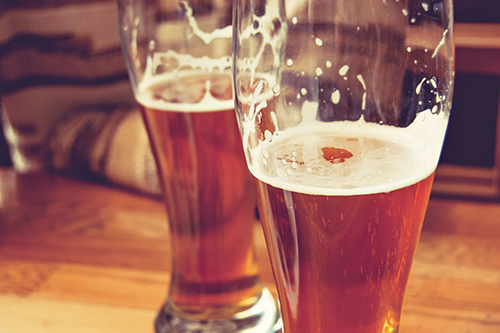 Let's look at the Millennials, the 21 to 35 age group. That's where the new business is, of course, and in regions such as ours, between Boston and New York, many of those young people have the desire to experiment and the funds to make it happen. The majority still purchases non-craft beer, but the number of young folks browsing the craft aisles or ordering a craft beer at the bar is growing. At the upper end of the population scale, it's rare to encounter converts to craft over the age of 55 or 60. They certainly exist, but their numbers are small. And as mentioned above, their consumption is lighter.
Bud Light is still the best-selling beer in the U.S., but that, too, is feeling the bite of the changing marketplace. The big brewers are trying to offset their slipping share by acquiring craft beer companies and by introducing new products. Acquisition, headlined by AB Inbev's purchase of Goose Island and Blue Point over the past few years, seems to be working.
AB Inbev scored a hit with its Rita series of malt-based drinks over the past two-plus years. Though these are not beer, they are associated with the category. It's trying to do the same with Johnny Appleseed Cider, and the competition on that shelf is fierce. Now the company has come out with Oculto, a beer flavored with pieces of Tequila barrels, and Mixx Tails, another malt drink series supposedly tasting like famous cocktails.
Innovation to address changing demographics is a smart move. Let's just hope the ideas taste good enough to make sales.