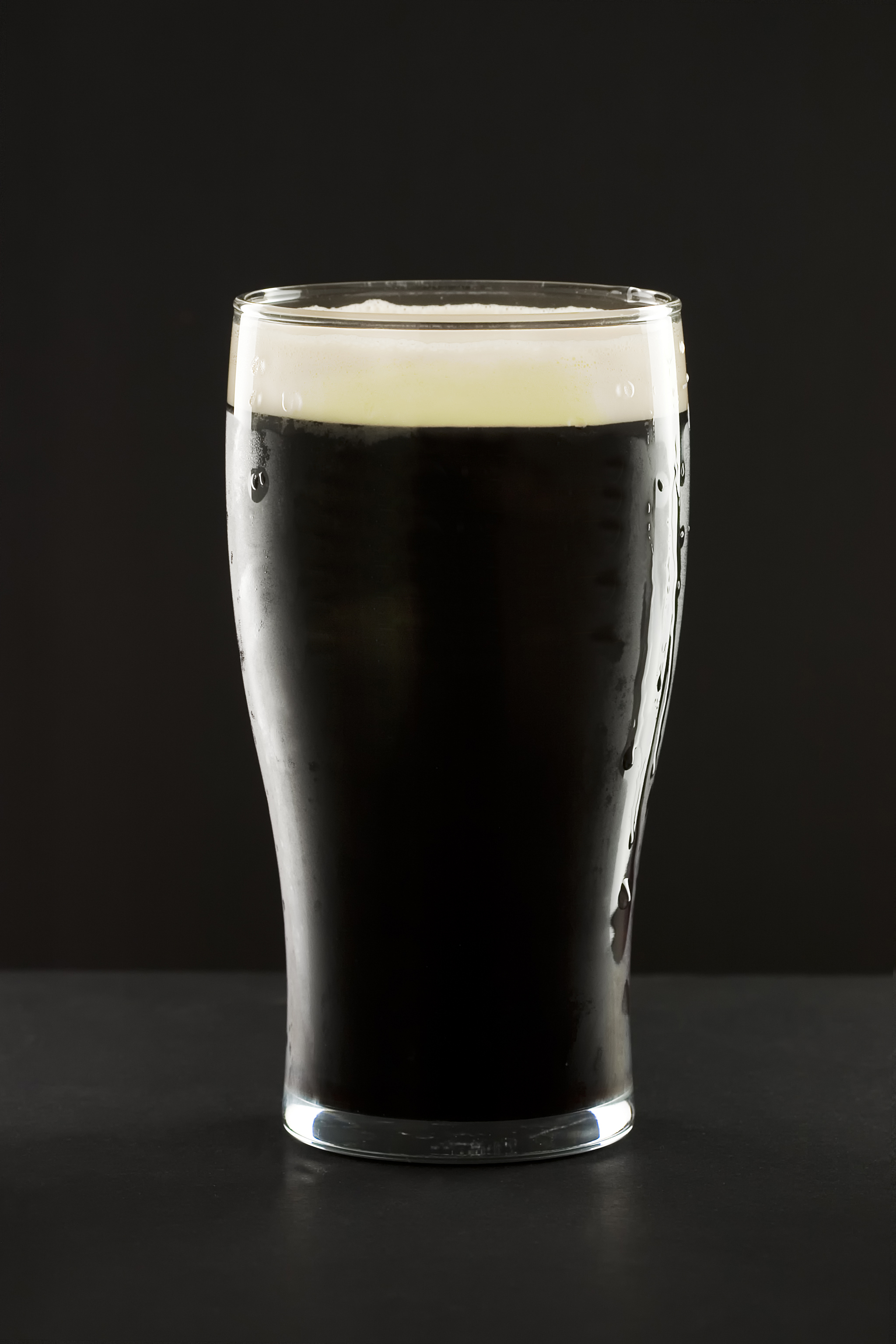 By Jack Kenny
Stout is a magnificent ale, perfect for the cold weather. It owes its existence to porter; that brown beer created in England and favore by the porters who worked the docks. Its early name was stout porter, usually higher in alcohol than standard porter. Eventually it became known by the one word, and developed over the centuries into a variety of styles.
The most popular stout is made by Guinness, of course. It was a great day in 1989 when the Irish brewer launched the cans and bottles of stout containing the widget, thereby giving us draught Guinness that we could drink at home. That invention was the product of more than 20 years of research.
What's in stout? Why is it black? Why is it heavy? What's the difference between dry stout and foreign extra stout? So many questions about this grand beverage. Stout contains the same basic ingredients found in bock, pale ale, pilsner, oktoberfest, barleywine, and most other beers: water, barley, hops and yeast. It is black or dark brown because the grains used to brew it – both malted and unmalted barley – have been well roasted.
Draught Guinness is a dry stout, also known as Irish stout. It might convey some sweetness on the palate, but the overall effect is dry. The beer is well hopped, which accounts for the bitterness, but hops play little or no role in the drinking experience.
A foreign extra stout in our region is a fruitier, sweeter brew with a fuller body than a dry stout. Is stout heavy? Most folks who believe that stout is a heavy beer are not stout drinkers. If you serve them a foreign extra stout or an imperial stout, then yes, they will experience a "heavy" beer, meaning rich and full-bodied. But a draught Guinness is anything but heavy.
Offer these three facts to the heavy theorist: Guinness Draught is lower in alcohol than Budweiser and most other beers available; it is lower in calories than Bud; and it will float atop many beers that are lighter in color: that's a black and tan. The heaviness of stout in some people's minds, in my view, comes from the roasty-toasty flavors and from the mouthfeel. A dry stout has a healthy body, and folks might translate that to weight. Dry stout is the most popular, but there are several other recognized styles.
Sweet Stout
Also called milk stout or cream stout, has a lower hop character than dry stout, a fuller body, and is often sweetened with lactose, or milk sugar, which is unfermentable. Keegan's Mother's Milk, Samuel Adams Cream Stout, and Mackeson's XXX Stout are examples.
Foreign Extra Stout
At least half of all Guinness Foreign Extra Stout sold in the United States is consumed by Caribbean Americans. Guinness has 26 breweries around the world, and one of them is in Jamaica. Tropical folks admire the rum-like sweetness, the restrained bitterness, the smooth grain flavors and the strong fruity qualities of this stout style. Other examples include Dragon Stout from Jamaica and Lion Stout from Sri Lanka.
Oatmeal Stout
This delicious ale can be moderately sweet to moderately dry, and the addition of oatmeal makes the body fuller and the flavors more complex, such as a nutty, coffee-and-cream aspect. A light share of oatmeal will render the stout silky and rich; heavy oatmeal makes the flavors far more intense. Check out the oatmeal stouts from Samuel Smith's and Wolaver's.
Imperial Stout
Here is a majestic beer. In the 1700s, Thrale's Brewery in London was commissioned by the court of Catherine II of Russia. The style– rich, very strong, very full-bodied – became popular in Russia and the Baltic states. This is a high gravity stout, gravity referring to the relative density compared to water; the density is dependent on the sugar content of the beer during the brewing process, more sugar meaning more food for the yeast, and therefore more alcohol in the finished product. Imperial stouts commonly exceed 9 percent abv. Examples include Brooklyn Black Chocolate, Victory Storm King and Oskar Blues Ten Fidy.
Jack Kenny has been writing The Beer Column for the Connecticut Beverage Journal since 1995. Write to him at thebeercolumn@gmail.com.