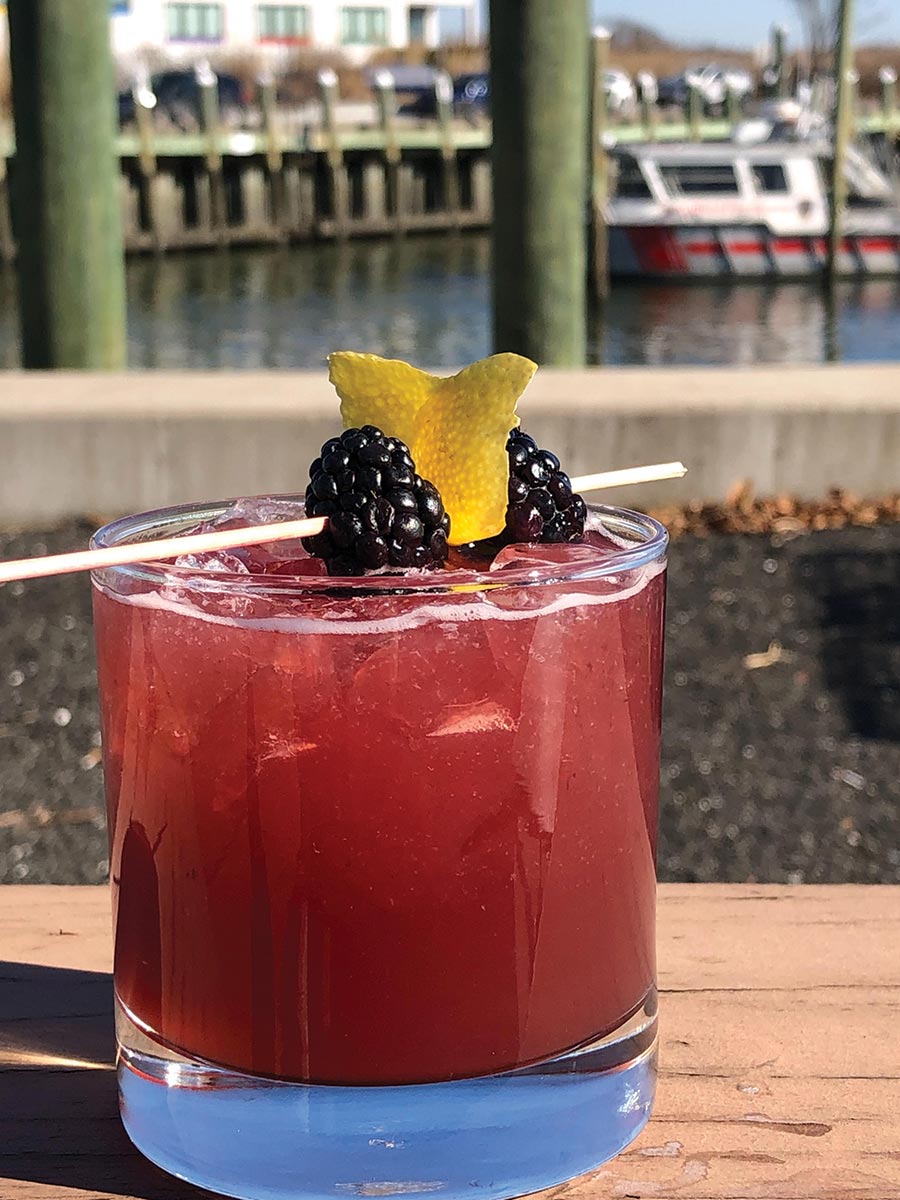 Guilford Mooring
505 Whitfield Street
Guilford, CT
Situated on the Connecticut shoreline overlooking Long Island Sound, Guilford Mooring offers picturesque waterfront dining year-round for a variety of tastes. Beer and wine selections are available by the bottle and glass, along with a variety of signature and seasonal cocktails. The Blackberry Fig, created by Bar Manager Corey Saccu, is a fresh, fruity libation to enjoy al fresco on the venue's patio in the warmer months. "It's an extremely refreshing, delicious beverage that's as easy on the eyes as it is on the palate," he said.
Bar Manager: Corey Saccu
Cocktail: The Blackberry Fig
Ingredients:
» 2 oz. Black Infusions Black Fig Vodka
» 1 oz. fresh lemon juice
» 1 oz. simple syrup
» Freshly muddled blackberries
» 1 teaspoon egg whites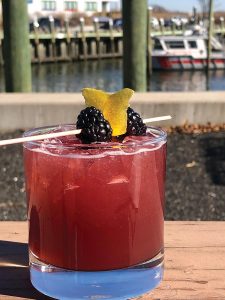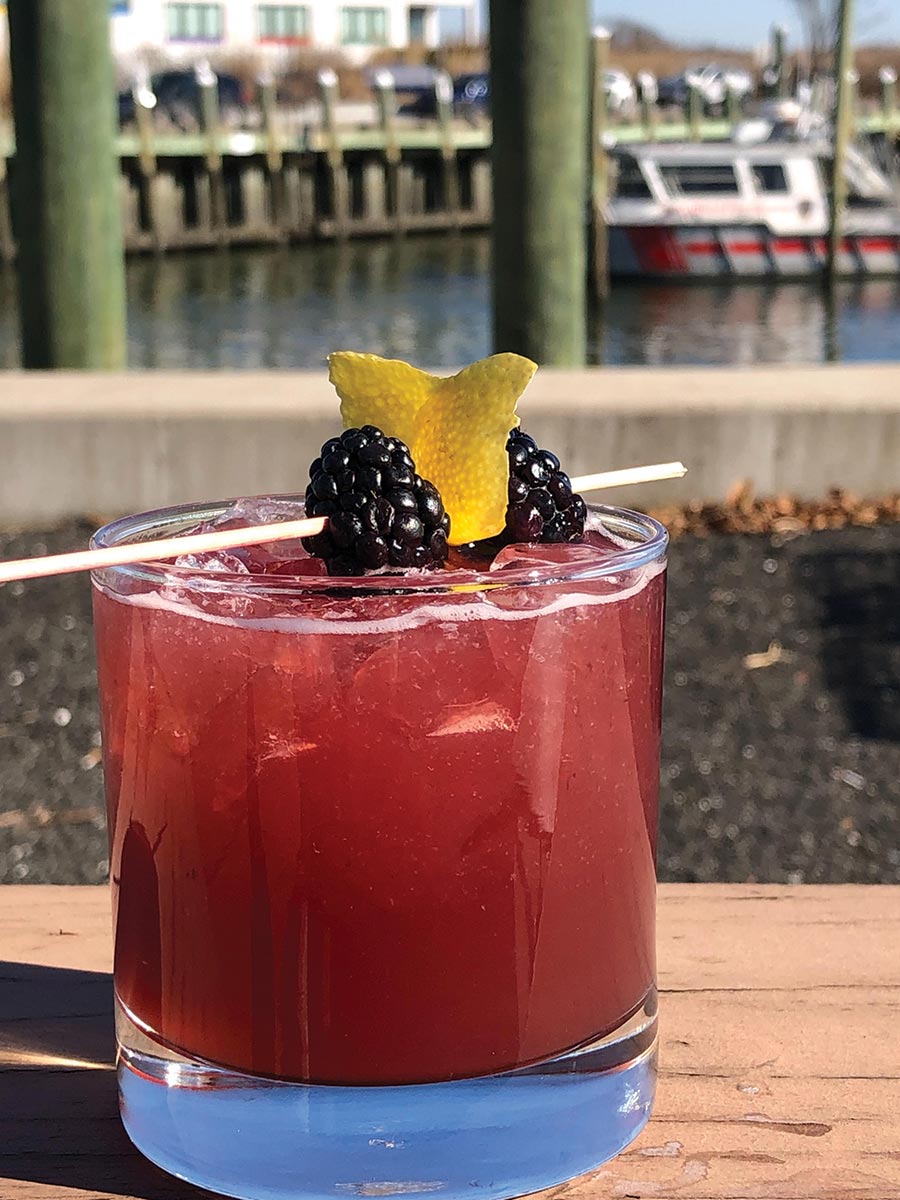 Method: Add vodka, lemon juice, simple syrup, muddled blackberries and egg whites to a shaker. Shake thoroughly and double strain over ice. Garnish with blackberries and a lemon twist.
"When I first brought in the Black Fig Vodka from Black Infusions, I knew I wanted to make a drink for our menu with it," Saccu said. "The full-bodied, fruity vodka seemed like the perfect base … It's a gluten-free vodka that has a beautifully dark color, due to the six-week infusion process. I decided to add freshly muddled blackberries and simple syrup to give a sweet, slightly tart, earthy flavor profile. From there, I mixed in fresh lemon juice to contrast the sweetness and round out the taste. Finally, I added a touch of egg whites to provide a bit of body and a frothy cap."