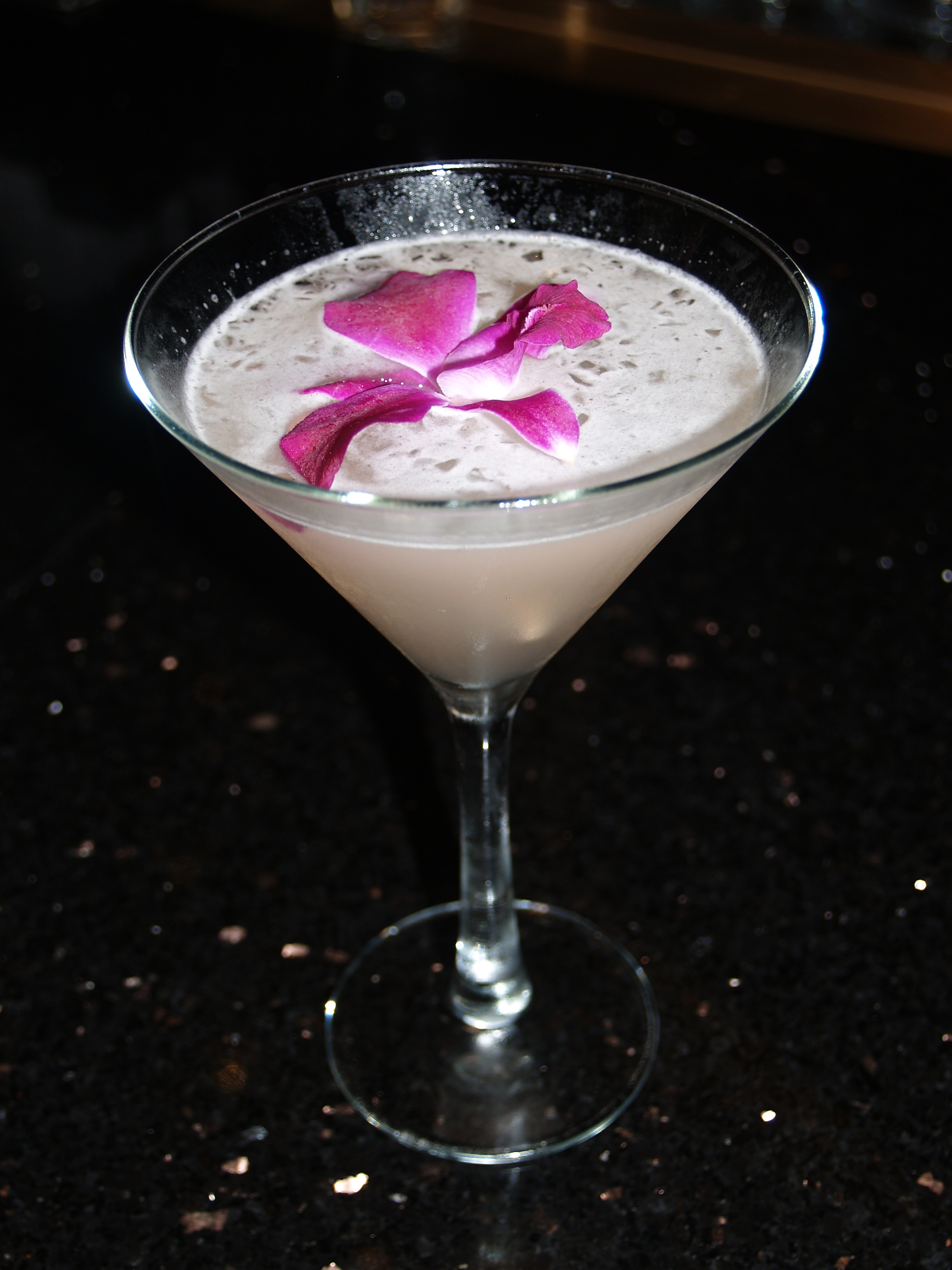 The Blackstone Cigar Bar at Twin River Casino, 100 Twin River Road, Lincoln, RI
The state's largest gaming and entertainment venue also offers over a dozen dining spots, including The Blackstone Cigar Bar, with its signature cocktails.
Pictured: Frank Martucci
Drink Name: The Glisten
Recipe:
1.5 oz. Moonstone Asian Pear Sake
1 oz. Deep Eddy Ruby Red Vodka
¾ oz St. Germaine Liqueur
½ oz. fresh lemon juice
4 dashes of Bittermans Hopped Grapefruit Bitters
Shake ingredients with the Perlini Carbonized System. Serve in a chilled martini glass. Garnish with an edible wild orchid.
"This is a great summer cocktail, with subtle hints of pear, a sure crisp taste of ruby red grapefruit from the Deep Eddy Ruby Red Vodka, balance from the Bittermans Hopped Grapefruit Bitters and fresh lemon, and floral notes from the St. Germaine Liqueur.  The carbonation brings forward all the spirits to shine," said Frank Martucci, President of the United States Bartenders Guild Rhode Island Chapter and General Manager of Beverage Operations at Twin River Casino.