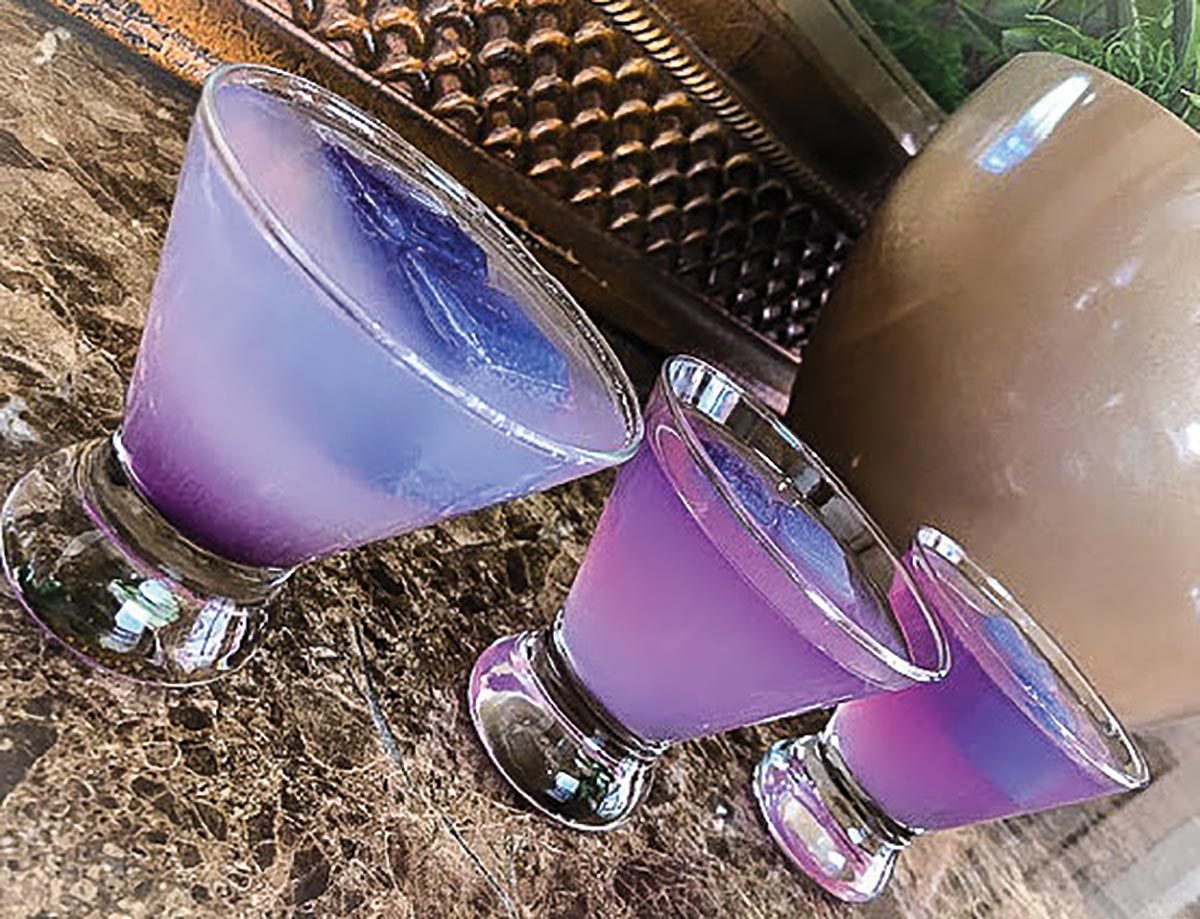 Bluefin Grille Providence Marriott
1 Orms Street
Providence, RI
Located in the Providence Marriott Downtown, the Bluefin Grille's new American fare and local, sustainably sourced seafood-driven selections from award-winning Chef Franco Paterno are served in a versatile and inviting space – be it for a romantic dinner, family gathering or post-event nightcap. A spacious bar showcases something for everyone, but creative cocktails take center stage amidst the nautically inspired venue. The Bluefin Sour is one example where imaginative ingredients and a dash of chemistry come together
Food & Beverage Manager: Isaias Alicea
Cocktail: The Bluefin Sour
Ingredients:
» Butterfly pea flower ice cubes: 1 oz. pea flower extract to 1 quart water
» 2 oz. Any strawberry vodka
» .5 oz. Peach Schnapps
» .5 oz. St-Germain Elderflower Liqueur
» .5 oz. Simple syrup
» 1.5 oz. Lemon juice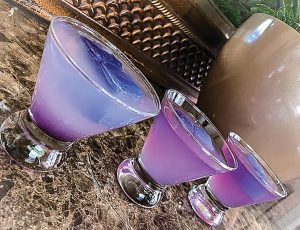 Method: Do not add ice. Shake and strain over the butterfly pea flower ice cubes.
"This cocktail uses butterfly pea flower extract to create a color-changing effect in the drink, with butterfly pea flower being a flower from the southeast regions of Asia. The deep dark blue changes color based on the pH level of a drink so adding lemon juice will turn the extract purple," said Food & Beverage Manager Isaias Alicea.
"I froze the extract into ice cubes – as the ice melts the drink changes color. We pour the cocktail directly in front of the guest so they can see the color change happen. The cocktail itself is sweet yet tart, with the lemon juice – a great drink to sit and sip."