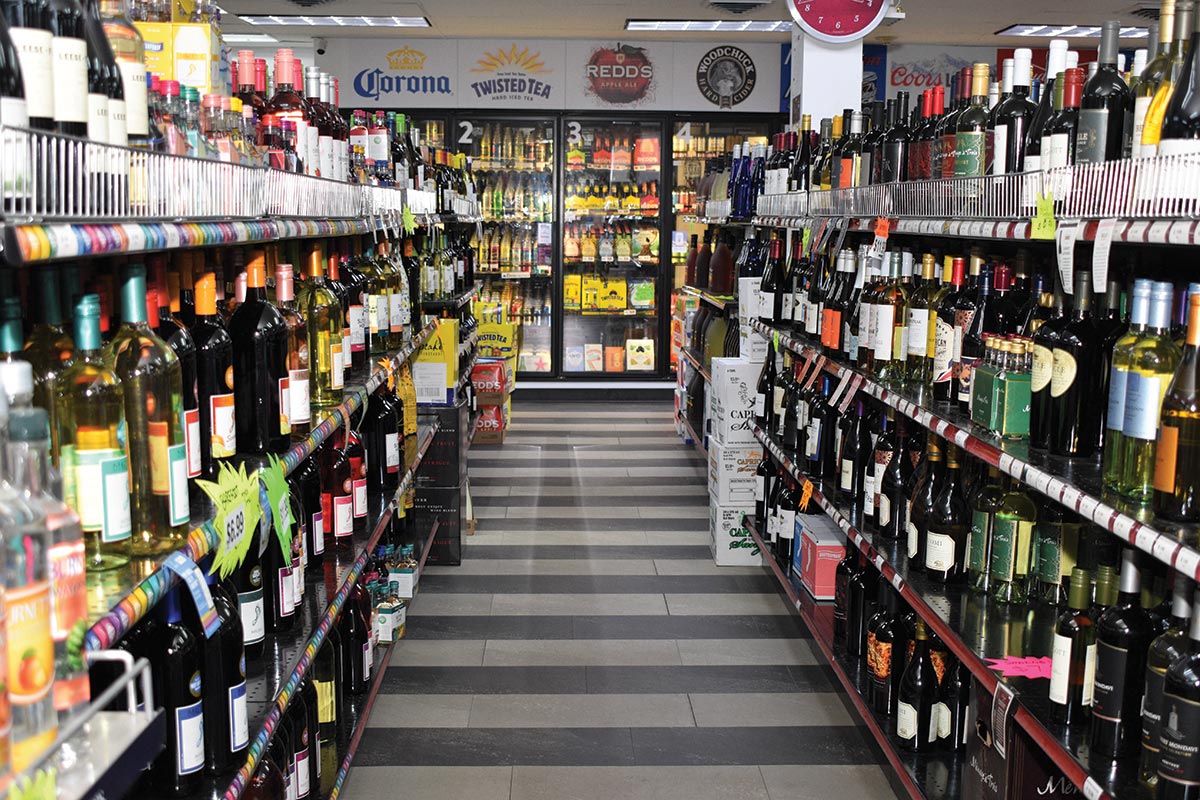 Borderline Liquors
1520 Newport Avenue
Pawtucket, RI
Square footage: 3,500
Years in operation: 13 years
When Raj Patel and his wife, Sangita, bought Borderline Liquors in 2008, they didn't have experience in the liquor industry. Taking a risk in a new trade helped them to create their own version of the American dream.
The Patels moved to Massachusetts in 1989 from India. The couple got their start in retail in 1993, when they opened a convenience store. Together, they successfully ran the business for more than a decade. They sold the store in 2006 and were looking for another entrepreneurial endeavor – they just weren't sure what. One day, Sangita stopped into a local spice shop, talking with friends who owned it, when it was mentioned that a liquor store was for sale on Newport Avenue.
While the Patels weren't familiar with the liquor industry, they felt their previous experience in retail would be advantageous. Those existing skills, combined with the appeal of shorter operational hours in running a package store, made the pursuit very appealing.
Over their course of ownership, the couple was able to build up their loyal client base and business continues to grow today. "My wife has good personal skills with the customers," Raj said. "We built the business from scratch to where we are now. And then we needed to expand." In 2017, the Patels relocated from their former 2,000-square-foot shop to their current 3,500-square-foot retail space within the same plaza, giving them more room to spread out and add items.
Thirteen years later, opening Borderline Liquors was a choice the couple is glad they made. "I found the liquor business much more interesting than the convenience store business," Raj said.
Today, Sangita still does inventory management behind the scenes, while their adult son, Bo Patel, has taken over managing the store with Co-manager Harshad Patel (no relation). Raj credits the family's success with Borderline Liquors to their strong relationships with their clientele, which stem from their commitment to superior customer service.
"Our main goal is to keep the customer happy and we built [the inventory] based on what local people request. That's what we carry," he said. "Our customer philosophy is the customer always comes first, so whatever they want … we try to serve them the best we can. If we don't have a product and they want something and they can wait, then we order it for them."
Customers come from the neighborhood, along with tourists and visitors stopping in who happen to be driving down Newport Avenue. Popular selling items include mainstream wine brands, seltzers, tequila and craft beers, all offered at the competitive prices that shoppers have come to expect. In the last few years, the shop has broadened its focus on lower to mid-range priced craft brews based on customer demand for those products, offered behind its 28 cooler doors.
While reflecting on his career over the past 30 years, Rajesh is grateful for all of the opportunities he's had, saying, "I love this country. Hard work paid off basically in this country. I'm telling my son, I know you're American, but nothing comes free, you've got to work at it."