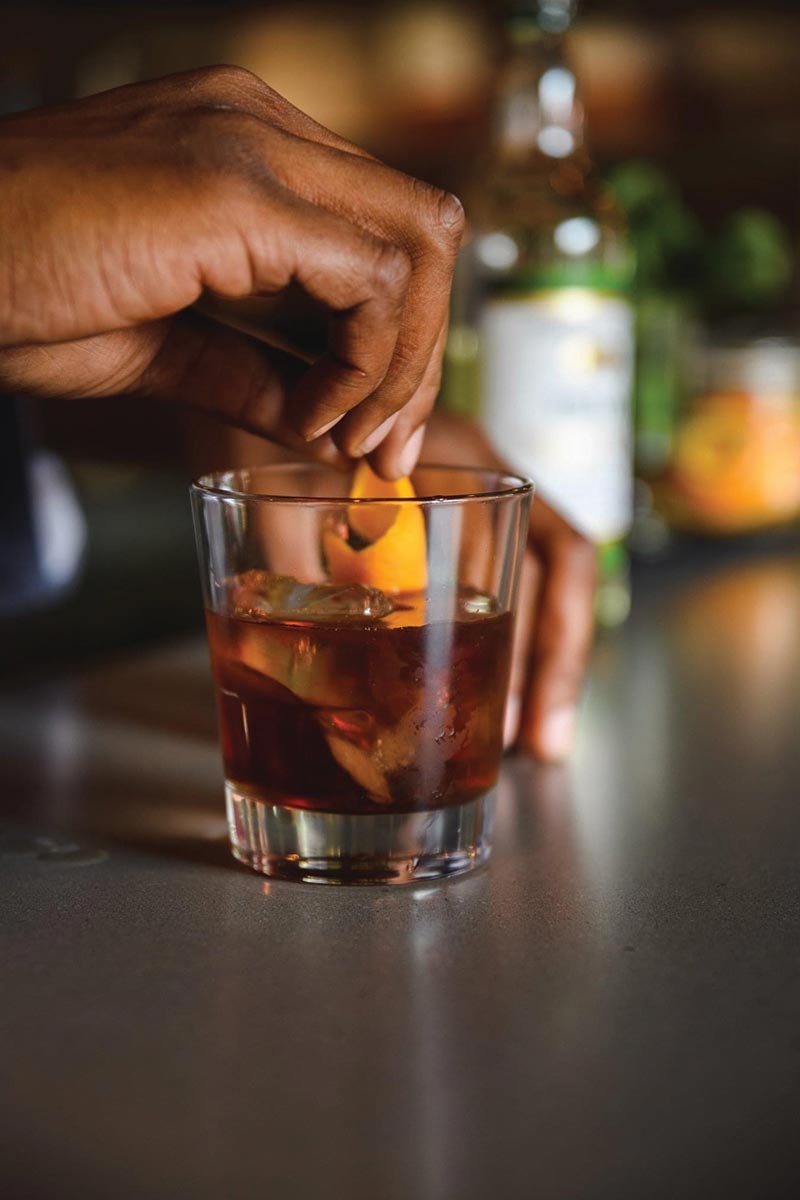 By Khalid Williams
There isn't a gap between beverage producers and their customers. It's a chasm that threatens to become.
Brand ambassadors have helped, but they do their work with existing products. They were brought on because of a dearth of understanding of how demographics truly behave in this eternal frontier of experience-driven lifestyles and impression-driven social media. Progress has been made, but there is still far to go.
I love brand ambassadors. I am one. I hope to be representative of brands that matter to me for the entirety of my career. I am also aware of the limitations of these positions because they are so outward-facing. A brand decides on their target audience and hires an ambassador to speak in a language that group can understand.
The big joke is that those in boardrooms that make decisions spend the majority of their time with others in offices who track sales are the ones that are giving the information instead of taking it from the boots (or driving loafers, more accurately) on the ground.
More is to be learned by a rep's feedback than their activations. More is to be gained by immersing a marketing department in the customer experience than by making assumptions and attempting to immerse the ambassador.
It's a hard thing to acknowledge that your brand with years of tradition or youthful exuberance is almost certainly leaving opportunities on the table when it comes to interaction and activation. My belief is that but for a very few, there are large and lucrative opportunities to interact in a genuine and impactful way that are being missed.
Case in point: I got a gig trying to activate a rum from Central America. The expression in question had every bell and whistle – whiskey barrels, solid age statements, a wealth of information on every raw material used and a deep respect for the land of origin. It also had a retail price north of $40 and had to be priced at $15 on up.
Our goal was to get accounts to stop only giving rock-star status to single-malt Scotch and small-batch bourbon and get the Constitution State sipping on large-rocked pours of some of the best molasses distilled spirits in the world. Quite the tall order. We had a large tasting budget, and many appreciative dark-spirit aficionados quaffed on Rum Old Fashioneds, a la yours truly. They raved about how rich and beautiful the product was – the nose, the spice, the chew, the finish all got their own ticker tape parade of praise.
When we tracked these same folks and what they purchased, a different story was told indeed.
At the point of actually making a decision to part with their hard-earned dollars, they went back to what they knew. Many friends were gained with the gratis beverage offerings, but sales were lame at best.
The product was far too expensive to be utilized in tiki-style cocktails (which, as an aside, will fly off the service bar this warm season. Book it. Get your koriko mugs now.) It was too elegant for Cuba Libres. It was meant to be drank on the rocks or in stirred cocktails, like our favorite bourbons and enjoyed Scotches. One catch: It wasn't bourbon and it wasn't Scotch and samplers were apt to tell me as much.
Imagine my chagrin when I learned that the company had at least five other expressions, most of which under $20, all of them best in category. These would have obviously been more in line with the market and could have opened up a world of possibilities, all resulting in the brand becoming an institution on backbars and merchandised end caps.
I mentioned this to my brand managers, who did not take kindly to having their entire purpose for being questioned. Fast forward three years and I am hard-pressed to find this brand on the shelves in the state. Opportunity missed. Customers essentially ignored. Brand dilapidated.
The goal of a brand is to increase awareness by way of brand ambassadors. Maybe the real goal is to leverage our loyal customers into increasing our awareness of what they truly want, need and appreciate.
Khalid Williams is a bar manager, spirits brand representative and program consultant specializing in marketing, engagement and data. His passion is for exploring the "why" behind consumer decisions. He loves old-world wine, new-world rum and Connecticut beer. Follow him on Instagram @thebarrelage.