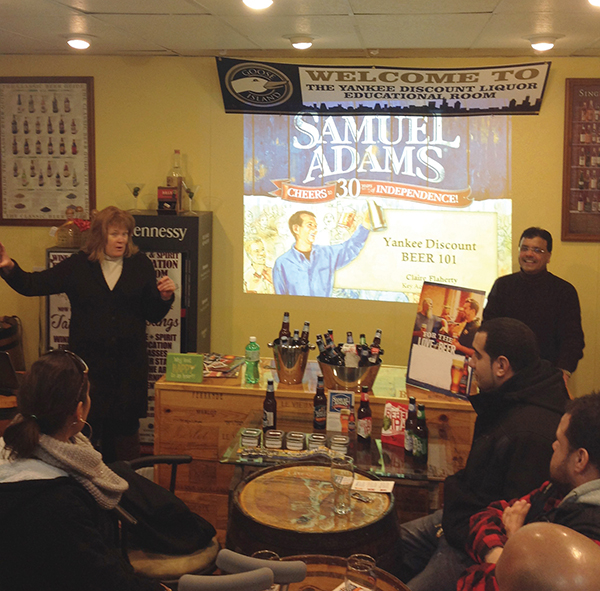 Yankee Discount Liquor in East Haven hosted Claire Flaherty, Key Account Specialist from the Boston Beer Company on January 31, 2015 for a pre-Super Bowl themed tasting of beer and cheese. Flaherty led the education session for new Rebel IPA series beer, a West Coast-style IPA; Rebel Rouser Double IPA, a "citrusy, piney, and intense" IPA; and Cold Snap, an unfiltered White Ale of smooth wheat with a "bright snap" of spring spices.
Claire Flaherty, Key Account Specialist, Boston Beer Company and Deepak Pattani, Yankee Discount Liquor.
Guests learned about the company's brewing process, ingredients and the differences between beer styles.