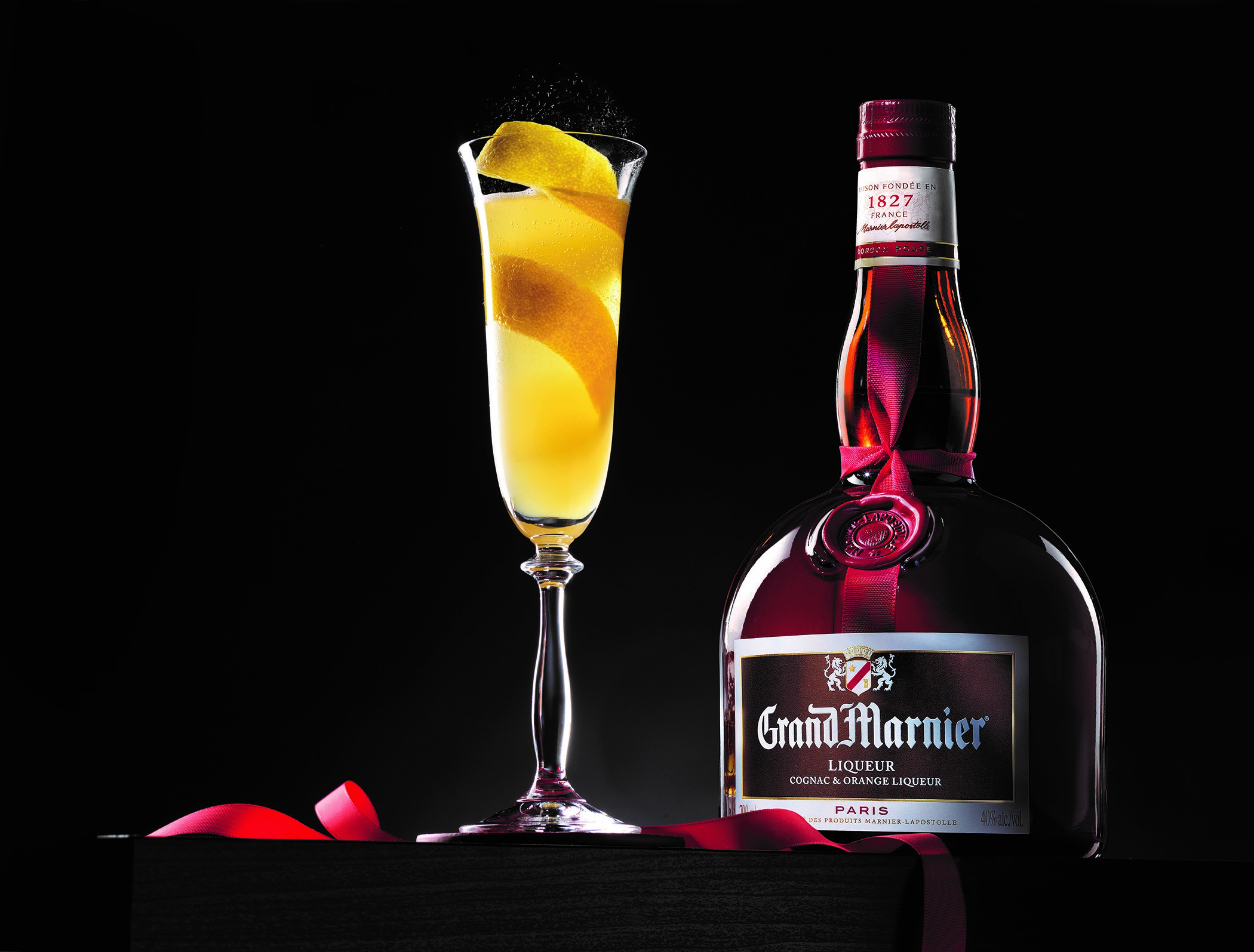 Grand Marnier's Renaissance
By W. R. Tish
Few brands have managed to ace the test of time like Grand Marnier. A fixture on back bars for nearly two centuries, the iconic French brand has been recently rejuvenated under Campari ownership since 2016.
In a family distillery founded outside Paris in 1827, Grand Marnier was created when Cognac connoisseur Louis-Alexandre Marnier Lapostolle had the innovative idea of blending Cognac with a rare variety of orange from the Caribbean, the "Citrus bigaradia." As the only variety used in the making of Grand Marnier, these oranges form an essential component of Grand Marnier's uniquely complex flavor.
Today Grand Marnier's heritage is maintained by Master Blender, Patrick Raguenaud. Born and raised in the Cognac region, he embodies the knowledge and tradition which has accompanied the brand since its birth. Since 2004 he has overseen the purchase, aging and blending of Cognac, as well as the important production of the bitter orange essence.
Born Again in 2016
When Campari bought the historic brand in 2016, it was dusty, forgotten and misunderstood. Many consumers mistook it for triple sec; some bars had pigeonholed it as a shot. Campari quickly reestablished Grand Marnier's Cognac credentials—the brand's main expression, Cordon Rouge, comprises 51% fine French Cognac.
They also added an upscale extension: the Cuvée Louis Alexandre, made with VSOP Cognac as 82% of the blend (SRP $70). There are other limited, rarer items such as Cuvée du Centenaire, Cuvée 1880 and Cuvée Quintessence. The new cuvée celebrates La Belle Epoque, a period of cultural exuberance in France that, much like today, inspired the rest of the world.
Grand Marnier has also re-asserted its role in cocktail culture. "A focus of Grand Marnier is to reimagine classic cocktails with our signature Grand Marnier twist," notes Lana Kouznetsov, U.S. Category Marketing Director European Icons. For example, the Grand 75, a twist on the classic French 75 made with Cognac as the base punches it up "from good to Grand," she notes. The Sidecar and Margarita are two other classics that are palpably elevated with Grand Marnier.
Value Added
For the 2019 holiday season, Campari America developed a value-added pack featuring a bottle of Grand Marnier Cordon Rouge and two Glencairn glasses, the ideal glassware for best experiencing the Cognac-based spirit. "Recognized globally for its unrivaled contribution to spirit and liqueur drinking, the glass's tapering mouth allows for ease of drinking, while capturing Grand Marnier's aromas," says Kouznetsov.
Kouznetsov adds that Grand Marnier is well positioned to enjoy America's shift towards premiumization and a "quality over quantity" mentality: "Consumers are expressing an affinity for high-quality spirits, and with our Cuvée Collection being composed of over 82% Cognac, this is something that Grand Marnier provides. There is a sophistication to ordering a neat pour or a simple, classic cocktail that today's consumers are largely favoring over the raucous and unrefined connotations associated with shots."