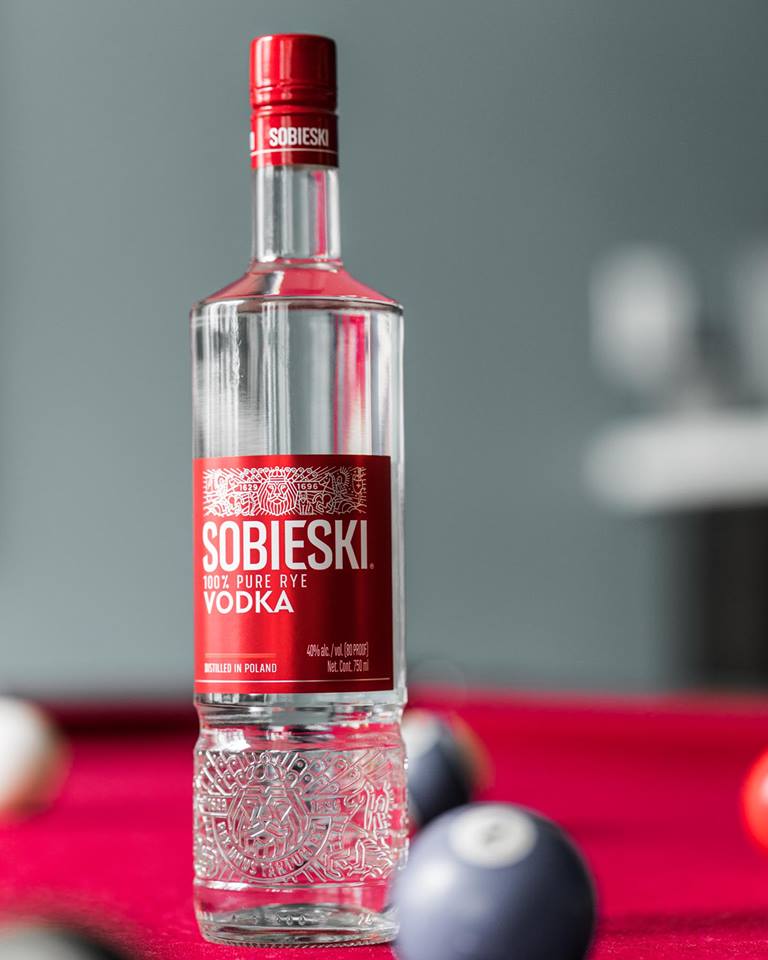 A New Bottle & Campaign To Reinforce The Polish Vodka's Authentic Roots
By Kristen Bieler
What's the most dynamic way a vodka can stand out from the pack in the world's most crowded spirits category? Perhaps by simply being itself.
Sobieski, the 100% rye vodka from Poland, is relaunching with a new package and messaging campaign that aim to resonate with consumers who are looking for a vodka free of pretense or flash. In other words, a vodka for pairing with life's most real, true-to-self moments.
"There is no fairytale story or marketing hype about Sobieski; it's simply top-quality, authentic rye vodka distilled in Poland," explains Nicolas Guillant, CEO at Marie Brizard Wine & Spirits USA, Sobieski's parent company.
Through extensive consumer research, Guillant and his team learned that young adults today feel overwhelmed by contrived messages from news and social media. They are craving truth, authenticity and "moments with friends where they could be true to themselves and each other; where they did not have to be something or someone they are not," he adds.
Pure & Authentic
Which is, in fact, what Sobieski has always been about. Created in 2001, Sobieski is distilled in Poland and is named for Jan III Sobieski, a Polish hero who lived in the 17th century.
Since its U.S. launch in 2007, Sobieski has been on a steady climb: it was the fastest-growing vodka to reach 1 million cases within four years. Today it's the best-selling rye vodka in the U.S. market and it picked up a Double Gold medal at the San Francisco World Spirits competition in 2016, a result of its signature rich taste and ultra-silky mouthfeel.
"Sobieski has been successful in the U.S. for over a decade, and we felt it was time to rejuvenate and sharpen its positioning more in accordance to today's consumer needs," describes Corinne Nassif, U.S. Marketing Director, Marie Brizard Wines & Spirits. The new bottle is a sleek and simple shape with engraving at the base meant to tell the story of Sobieski the man, referred to as "The Lion of Poland." A knight, warrior and poet, Sobieski even had a constellation named after him. The bottle's new bold red label offsets the strong white lettering completes the straightforward, eye-catching package.
"In a time when 'truth' can seem hard to come by, moments of truth with real friends we trust are becoming incredibly important," says Guillant. "We believe Sobieski is positioned to be the vodka of choice for those moments."