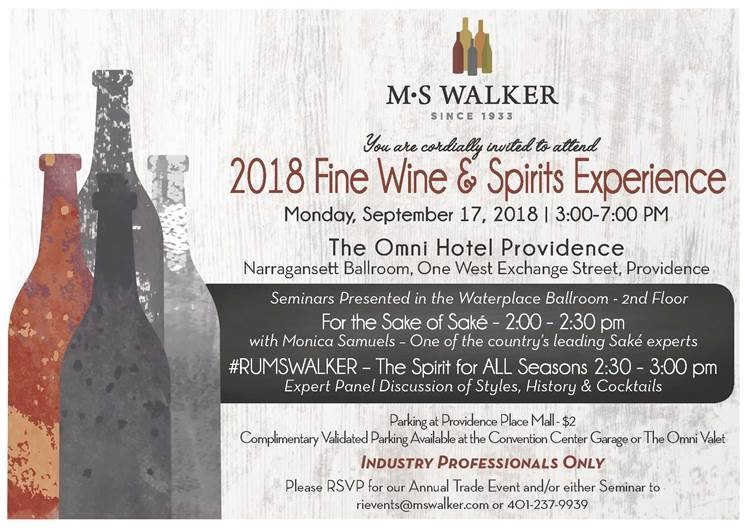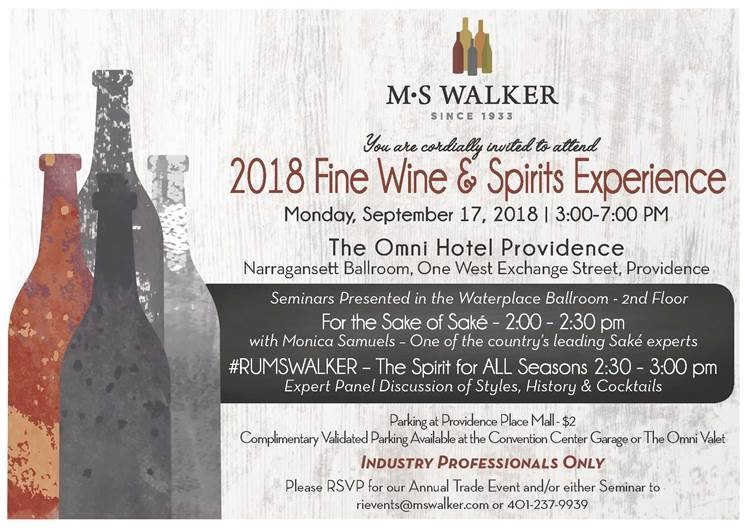 WHAT: MS Walker will host its 2018 Fine Wine & Spirits Experience at the Omni Hotel in Providence on September 17, 2018 from 3:00 to 7:00 p.m. Trade guests will have the chance to sample products from Ms Walker's beer, wine and spirit portfolio and attend seminars including "For the Sake of Saké" from 2:00 p.m. to 2:30 p.m. and "#RUMSWALKER – The Spirit for ALL Seasons" from 2:30 p.m. to 3:00 p.m. Parking is available at Providence Place Mall for $2 or complimentary validated parking is available at the Convention Center Garage or The Omni Valet. This event is trade only. RSVP to rievents@mswalker.com or call 401-237-9939.
See last year's highlights here.
WHEN: September 17, 2018, 3:00 to 7:00 p.m.
WHERE: The Omni Hotel Providence, 1 W Exchange Street, Providence, RI 02903.