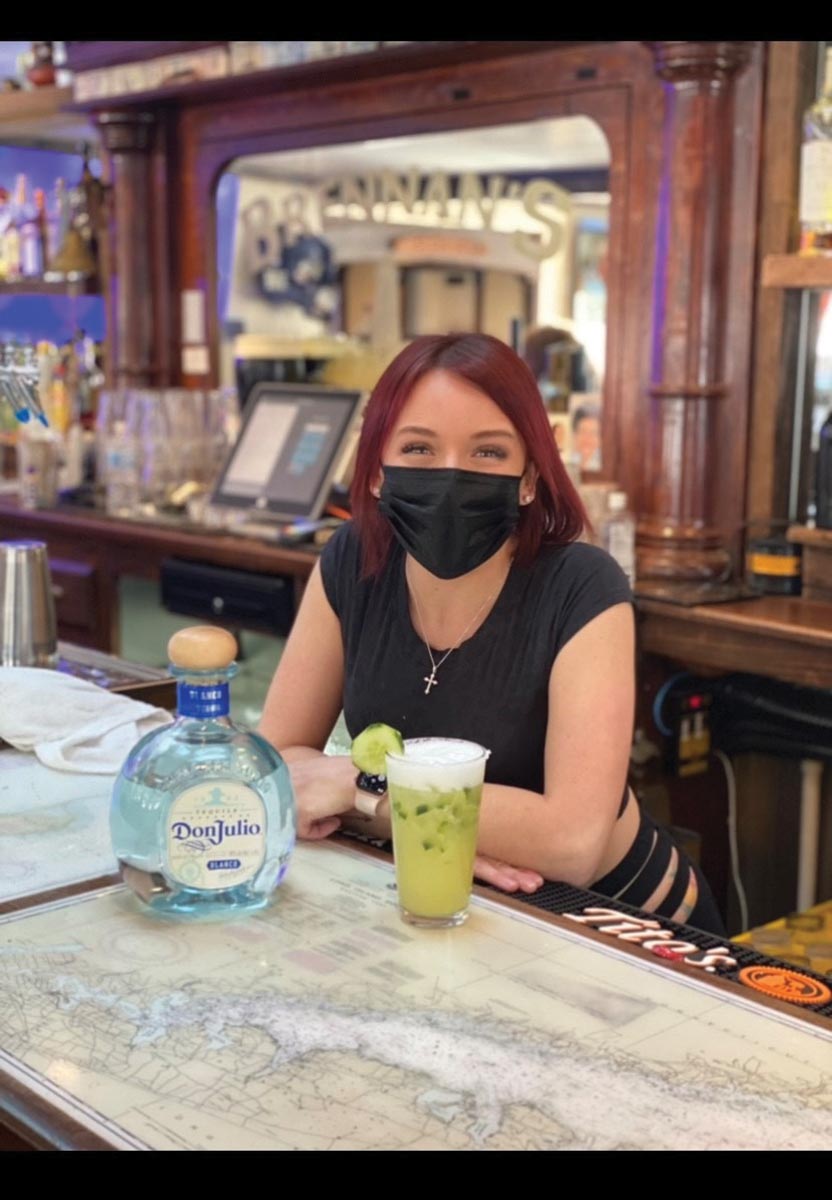 Brennan's By the Beach
82 Iroquois Road
Stamford, CT
A favorite with locals in Stamford's Shippan neighborhood for more than 90 years, Brennan's By the Beach is a casual bar and grill, offering guests a fun, friendly atmosphere. Whether hoping to watch a game on TV or looking for a bite to eat and a drink or two after a day at nearby West Beach, Brennan's has something for everyone. Open for lunch and dinner, Brennan's specializes in American pub fare, with seasonal, fresh seafood offerings such as littleneck clams and lobster rolls. To drink, patrons will find familiar beer favorites on tap and by the bottle along with craft selections. A variety of wines are available by the bottle and by the glass, along with a crowd-pleasing selection of signature craft cocktails created by the Brennan's By the Beach bar team. Featured cocktail the Steph-arita, created by Bartender Stephanie Curtin, is a twist on a traditional margarita that has become a year-round customer favorite.
Bartender: Stephanie Curtin
Cocktail: The Steph-arita
Ingredients:
» 4 slices of cucumber
» 2 lime wedges
» 2.5 oz. Don Julio Tequila
» 4 oz. sour mix
» .5 oz. triple sec
» .5 oz. pineapple juice
» Optional: Add muddled jalapeno for a little kick.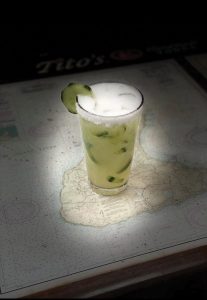 Method: Fill a pint glass with ice and salt the rim. In a shaker, muddle the cucumber and lime. Add tequila, sour mix, triple sec and pineapple juice. Shake hard and strain into the pint glass.
Bartender Stephanie Curtin described her process for creating her namesake cocktail, saying, "I love margaritas but sour mix doesn't work well with me. When I thought of this drink, I was thinking the cucumber would give a cooling effect. I usually add orange juice to my normal margaritas, but I like pineapple juice more, so I thought I'd try that."