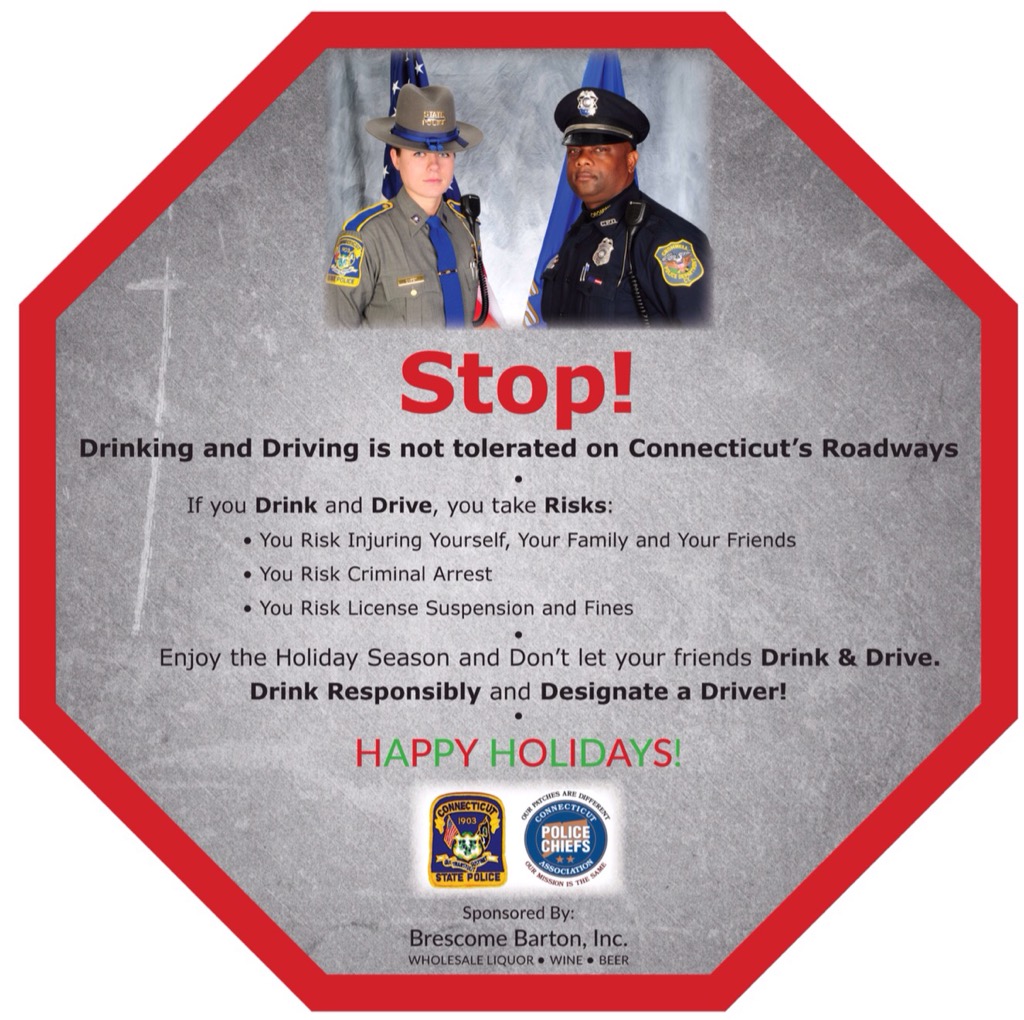 Brescome Barton collaborated with the Connecticut State Police and the Connecticut Police Chiefs Association to develop a public service announcement (PSA) placard for distribution during the holiday season.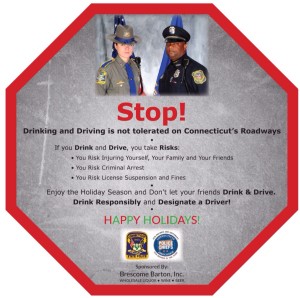 The key message: "Do Not Drink & Drive, Designate a Driver and Drink Responsibly!"
Brescome Barton, Inc. and Worldwide Wines are committed to setting the standard for social responsibility in the consumption of alcoholic beverages. As a responsible member of the alcoholic beverage community, the companies discourage alcohol misuse and strive to eliminate underage drinking and drunk driving. The placards are part of Brescome Barton's commitment to encourage all consumers to take a conscientious stance towards social responsibility and the responsible consumption of alcoholic beverages. The placards are being distributed throughout the state during the holiday season. Contact your Brescome Barton or Worldwide sales representative for a placard.