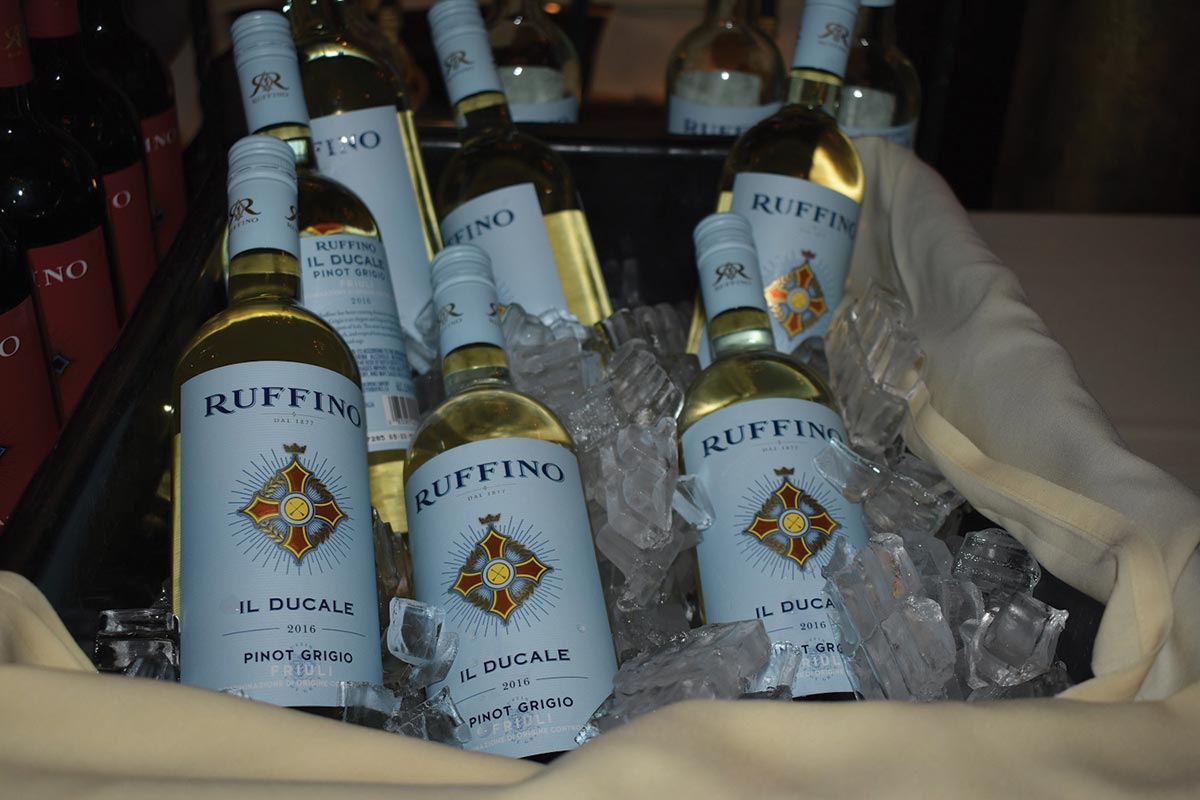 Brescome Barton hosted three simultaneous evening events to introduce new Italian wines by Ruffino on March 22. Representatives from Ruffino attended events held at Cava in Southington, Gusto in New Haven and the Madison Beach Hotel in Madison to educate attendees about the new offerings, Il Ducale Toscana 2016 and Il Ducale Pinot Grigio 2016. After a brief education session, attendees tasted the two wines with a paired dinner from each venue's culinary team. Founded in 1877 by cousins Ilario and Leopoldo Ruffino, the winemakers made their mark in 1881 when their Chianti won a Gold Medal at the Milan Wine Exhibition. Today, under winemaker Gabriele Tacconi, the Ruffino name offers more than 135 years of tradition and innovation in Italian wine.
Il Ducale Toscana 2016, a fruit-forward Tuscan blend of Sangiovese, Syrah and Merlot. The grapes for Il Ducale wine come from the prestigious winegrowing regions of Tuscany, including Ruffino's estate vineyards.
Il Ducale Pinot Grigio 2016, a fragrant white wine from the Friuli DOC region of Italy, boasts flavor notes of pineapple, white peach and tropical fruits.
Tim Morrell, Sales Director, Constellation Brands, introduced the new Ruffino wines to guests during a launch event at Cava in Southington on March 22.