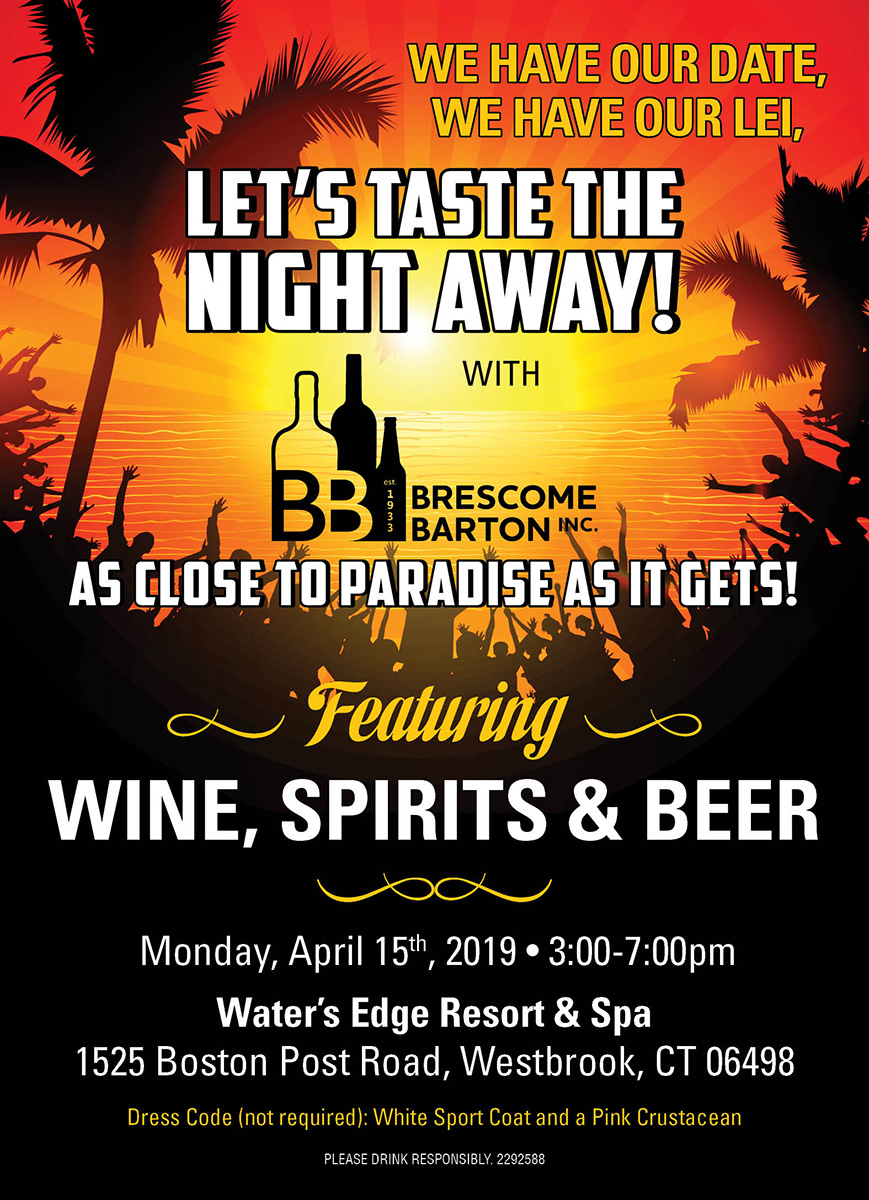 WHAT: Brescome Barton presents a luau-themed spring trade event, the Water's Edge Trade Show, at the Water's Edge Resort & Spa in Westbrook on April 15. Guests are invited to sample top picks from Brescome Barton's beer, wine and spirits portfolio. This is a trade only event. Please contact your sales rep for more information.
WHEN: April 15, 2019, 3:00 p.m. – 7:00 p.m.
WHERE: Water's Edge Resort & Spa, 1525 Boston Post Road, Westbrook, CT 06498.