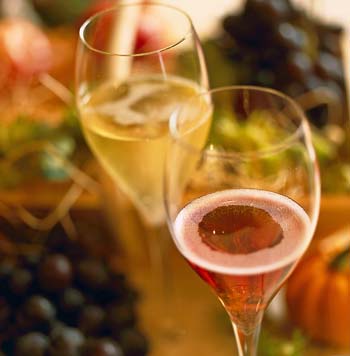 If Champagne equals romance all year round, some facts on Rosé Champagne for Valentine's Day may be your go-to sales boost. Court consumers with plenty of choices.
The Champagne Bureau USA reported that shipments of rosé from the Champagne region of France have enjoyed significant growth in the U.S. over the past decade. In 2017, more than 3.5 million bottles of Rosé Champagne were shipped, comprising 15.6% of all Champagne shipments to the U.S. As the second-largest Champagne export market worldwide, and the largest outside of Europe, the United States shows the love for Rosé Champagne during Valentine's Day.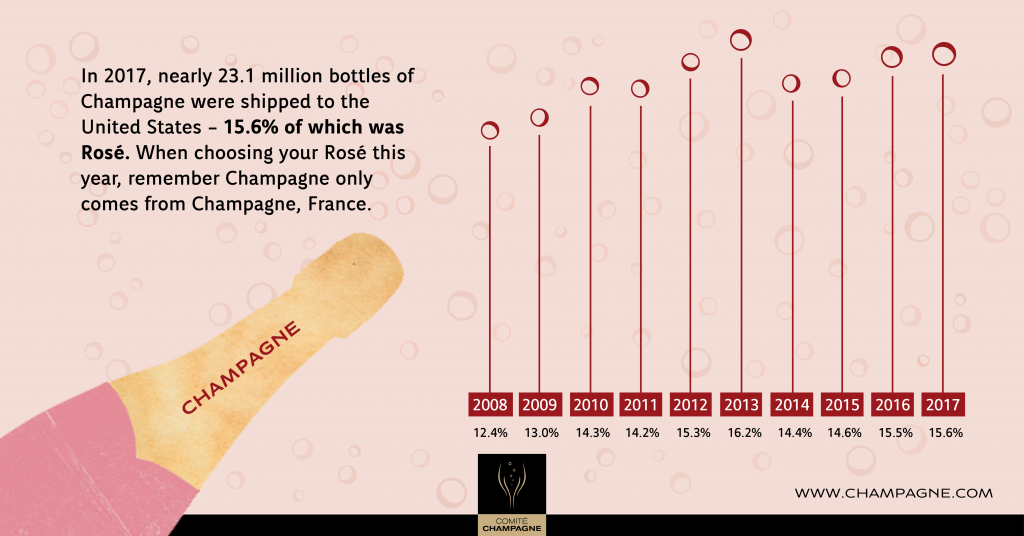 Credit: Champagne Bureau USA.