By Bob Sample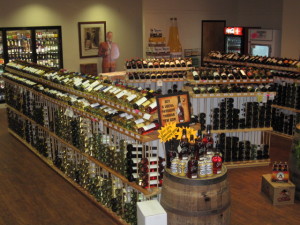 Brickyard Wine and Spirits
1 Waseca Avenue Barrington, RI
Years in business: 3
Square footage of store: 3300 overall sq. feet, a 550 sq. foot walk-in beer cooler and 2800 sq. feet of overall retail space.
When Barrington, Rhode Island residents approved the sale of alcohol in 2010, attorney Giovanni Cicione leapt at the chance to own the first package store to open in town in 77 years. Brickyard Wine and Spirits debuted on New Year's Eve, 2010 and has enjoyed steady growth ever since.
The store takes its name from nearby Brickyard Pond, which itself recalls a period during the 1800s when the pond provided clay used in making bricks. The name also evokes the occupation of Cicione's father, who was a bricklayer.
In a close-in suburb with plenty of competitors, Brickyard's first cross-town rival opened a few months ago. The store has managed to build a loyal clientele in a relatively short time. This stems in large part from the expertise of Cicione and his wife Chelia; its two fulltime managers; and its three part-time employees.
"We'll get asked about s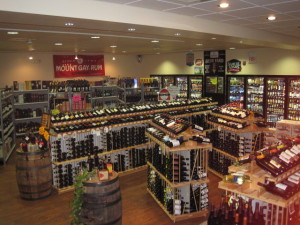 ingle malt scotch, Genesee Ale…and everything in between," notes Brian Bongiovanni, one of two full-time managers at the store. "However, our main focus is on our wine selection. We have wine customers every night of the week. The amount of wine we move is amazing, considering we're a small, mom-and-pop store."
Brickyard's stock-in-trade is mid-priced ($10 to $15 per bottle) wines that taste good, deliver excellent value, and appeal to educated consumers. Staying on top of trends in the wine business is key, says Bongiovanni.
Other innovations help also set the store apart. For instance, it is the only store on the eastern side of Narragansett Bay that carries home-brewing equipment for beer-making enthusiasts. The store also hosts meetings of the East Bay Homebrewers Club.
Underlying it all they say is their commitment to excellent service that extends from habits as calling customers by name to searching far and wide for rare spirits. "Our customers can go anywhere, but they come to us because we go out of our way to help," Bongiovanni says.