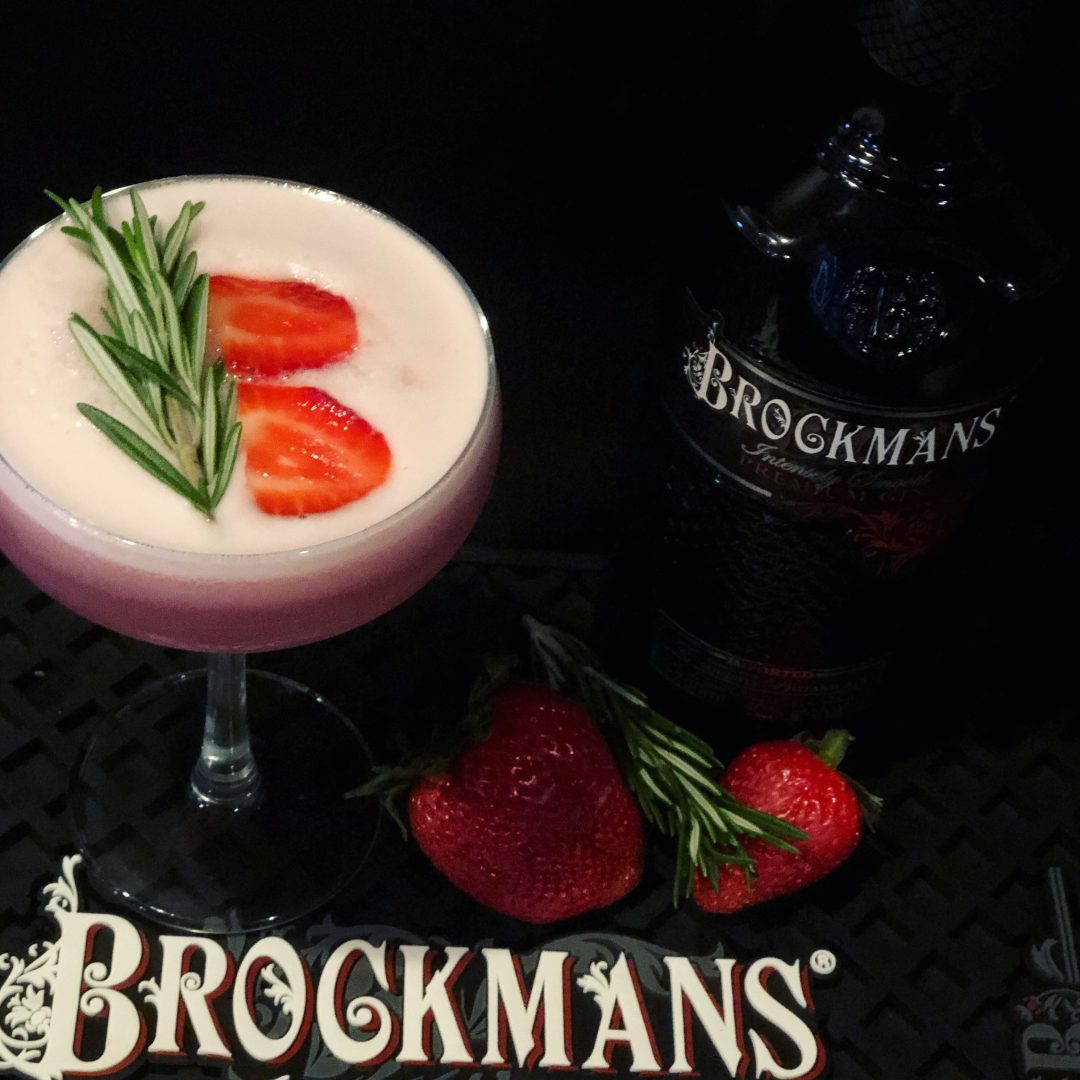 Brockmans Gin today announced the winners of the 2019 Brockmans World Gin Day #Brocktail competition. This year's competition attracted a record 273 entries from bars in 18 countries around the world.
By public vote, Maksim Evseev, Chief Bartender at the Brothers Bar and Grill in Vladivostok, Russia took home first place with his Papillon cocktail. In second place was Joseph Miller, Bartender at the Blackfriars Restaurant & Banquet Hall in Friars Street, Newcastle, U.K. with his Ping's Obsession cocktail, and in third place was Andrea Forni, Bartender at La Gintoneria di Davide Bistro in Milan, Italy with his Candyland cocktail. All three earn an expenses-paid trip to Tales of the Cocktail in New Orleans in July 2019.
In addition to the global winners, five U.S.-based bartenders received Merit Awards as top vote-getters in their respective markets, including local cocktail entry,  B.You.Tiful, created by Victoria Tenzyk, Bartender at Hub and Spoke in Bridgeport, Connecticut.
B.You.Tiful recipe:
Ingredients
75ml Brockmans Gin
45ml Tazo Passion Tea
22ml Rhubarb Syrup
1 unit Egg White
1 unit Strawberry Muddled
Method
Muddle strawberry with rhubarb syrup
Add ice, Brockmans Gin, Tazo Passion Tea, and egg white
Shake vigorously
Double strain into 150ml coupe glass
Add piece of rosemary across top of cocktail
Add two slices of strawberry to the rosemary to make a Brockmans "B" garnish.
Other U.S. Merit Awards winners were Jasmin Pachecho, Finka Table & Tap, Miami, Florida; Steve Nichols, Mathews Food & Drink. Jersey City, New Jersey; Megan Rainwater, Butter & Scotch in Brooklyn, New York; and Adam Dennis, Encore Casino, Boston, Massachusetts.