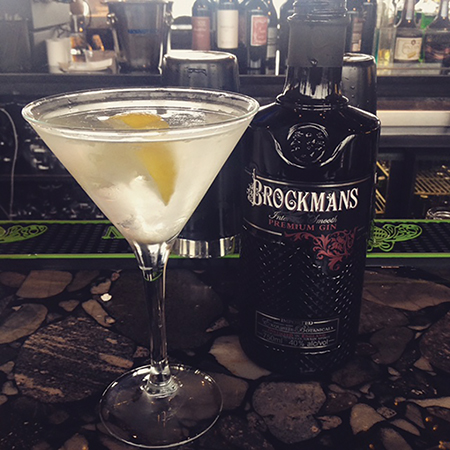 Making its Connecticut debut last month via Worldwide Wines is Brockmans Gin. To fete the new product, patrons of Rooftop 120 in Glastonbury had the opportunity to try four signature Brockmans cocktails, which were featured at a "Happy Hour Takeover" event on March 26, 2015. On Friday, March 27, Brockmans was featured in cocktails at the Nixs Hartford for a Hartford Camp Courant event. State Market Manager Lisa Panteleakos attended both evenings, providing guests with brand history and information on Brockmans' unique and contemporary gin flavor.
"The Wildflower" cocktail made with Brockmans Gin, white cranberry, elderflower and Prosecco, was created by Tyler J. DeVecchis of Rooftop 120.
Nixs Bartender Tony Gugino mixes up the "Black and Blue" cocktail created by Bar Manager Richard Clemens.