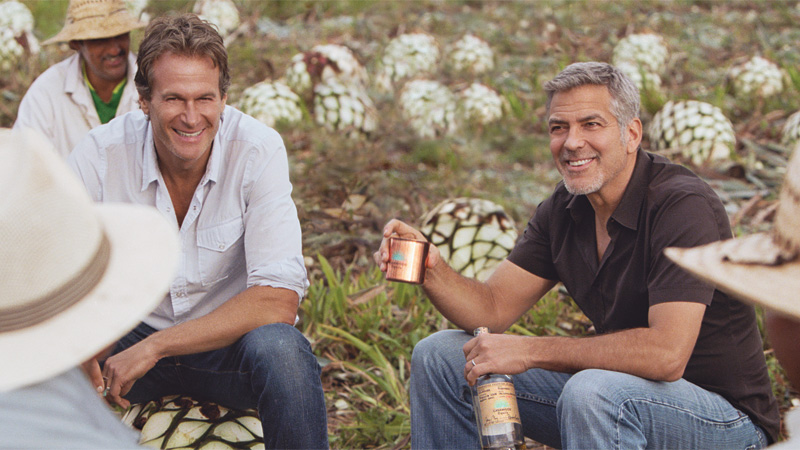 How the newly-created import company is driving its fast-growing tequila
By Kristen Bieler
Rare is the brand that transcends its own category. The whiskey that recruits non-whiskey drinkers, or the tequila that steals share from top vodka brands—they are unusual phenomena indeed, and the spirits industry has seen only a handful (Patrón, Grey Goose, Jameson).
Lee Einsidler believes Casamigos is on track to become a transcendent brand. As the CEO of Casamigos Spirits Company, he may be a bit biased, but when it comes to legendary brands, he is an expert. "Casamigos reminds me so much of Grey Goose early in its life cycle," shares Einsidler, who launched and built the famed vodka at a previous company until its sale to Bacardi for $2 billion seven years later. "Casamigos has all the ingredients for the same type of success," he observes. "In our industry, people are very focused on categories, but not me; I talk to so many people who tell me they normally don't drink tequila, but they love Casamigos."
The Backstory
Casamigos was never intended for the limelight. Which is ironic, considering the celebrity of its creators. Best friends George Clooney and Rande Gerber were building adjacent homes at real estate developer Mike Meldman's resort in Los Cabos a few years back, and felt frustrated by the quality of much of the tequila they were drinking. "We tried countless tequilas," recalls Gerber. "They all had one thing in common—they burned going down. George suggested we make our own just for us to drink and share with our friends and family at our homes—literally our house tequila."
Two years and 700-plus samples later, Casamigos, which loosely translates to House of Friends, was born. "We created it to drink with our friends," explains Gerber. "It wasn't intended for the public, but once word got out, we couldn't resist sharing it with everyone." Make no mistake, Casamigos is not to be confused with the myriad of celebrity-endorsed brands on the market, adds Einsidler: "I think consumers are turned off by most celebrity brands; they see them as inauthentic. Casamigos was created by the people who drink it, and that resonates."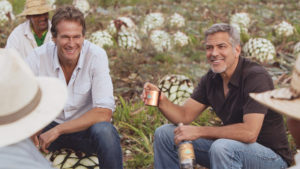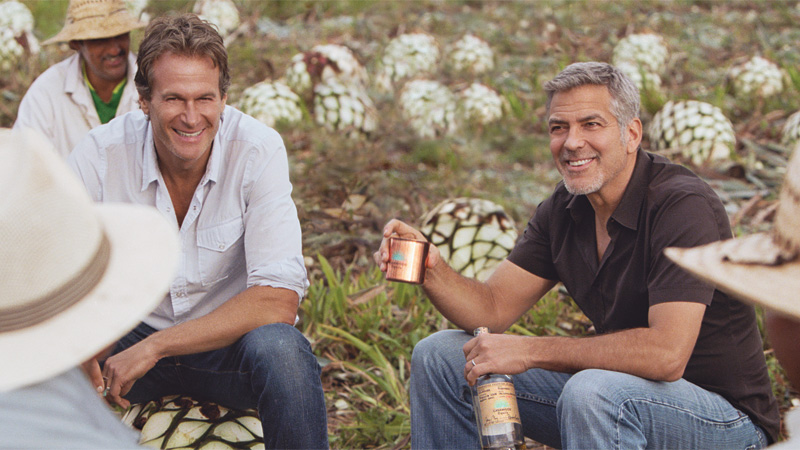 Resonate it has: Earning a steady stream of top accolades and critical acclaim since its 2013 launch, Casamigos is currently the fastest-growing premium tequila in the U.S. The smoothness and mixability of Casamigos Blanco is pulling people from the vodka world, while the Reposado and Añejo are winning over bourbon and single malt drinkers.
Interestingly, while for most tequila brands the blanco overwhelmingly dominates sales, Casamigos' aged expressions represent half of the brand's business. "It's been fabulous to see big volume with our Reposado and Añejo; they present great alternatives to other categories and we're attracting so many whiskey drinkers."
The Move for Autonomy
Creating an independent company entirely focused on importing, marketing and selling Casamigos had been a goal of the founders since the beginning, and in 2016 they took the leap. Einsidler—who worked for Casamigos' previous importer and has worked in the spirits industry his entire life (his grandfather opened the first liquor store in Queens after Prohibition)—was tapped to lead their new importing company.
Casamigos Spirits Company was up and running immediately with "an excellent nucleus and strong sales force," Einsidler explains. Working out of the company's New York office, Einsidler has been steadily building his team—up to 25 sales people and growing, with Adam Rosen as EVP and Olivier Bugat as VP.
One year in, and the company is doing "magnificently well," Einsidler reports. Combining the tremendous focus that comes with being a single-brand company and the newly consolidated national distribution network has resulted in impressive momentum for the tequila. "Most ultra-premium brands are built on-premise, and that has always been our focus," says Einsidler. "But our retail business is exploding as people try Casamigos at a bar or restaurant and want to drink it at home. Today our sales are roughly 50/50 on- and off-premise which is the exact footprint you want for a brand on track to doing big volume."
The brand is doing well outside of traditional tequila markets too. "We're seeing success in tequila markets like California, Florida, New York and Texas, but also in less likely places. I've always believed a great restaurant in Sioux Falls, South Dakota, is just as important as a great restaurant in Chicago, New York or Atlanta."
While star power never hurts, Einsidler believes that is the least of Casamigos' magic: "People might try it because they heard it's George Clooney's tequila, but it's got to deliver. If it was simply a matter of famous people making stuff it wouldn't work." While the three Casamigos expressions are far from inexpensive—priced at $40, $45 and $50—Einsidler frequently hears from people that "they love Casamigos more than tequilas that cost three times as much. George and Rande decided to focus on the tequila itself rather than the bottle."
The founders are exploring some variants and additional expressions, but aren't ready to share details ("It's safe to say whatever you see from us will continue to be ultra-premium," Einsidler mentions). For now the focus remains on building Casamigos' base range and spreading the word. "I'm not every day focused on selling a certain amount of Casamigos," Einsidler explains. "I don't think that's how you build a brand—pumping volume then discounting to make numbers at the end of year. If you do the right things, the sales will take care of themselves." Being a private company allows for the authenticity of the brand to continue. "We have the freedom to make quick decisions and stay true to our core values and what's important to us," he adds.
In December, the Casamigos Spirits Company headed to Los Cabos for a company retreat. "We are a very entrepreneurial company with a smart, talented, dedicated team with lots of energy. It was important for us to connect everyone to the place where Casamigos was born—made by a couple of friends who know what they like, created the best tequila, for themselves to drink and share with friends," Einsidler says.