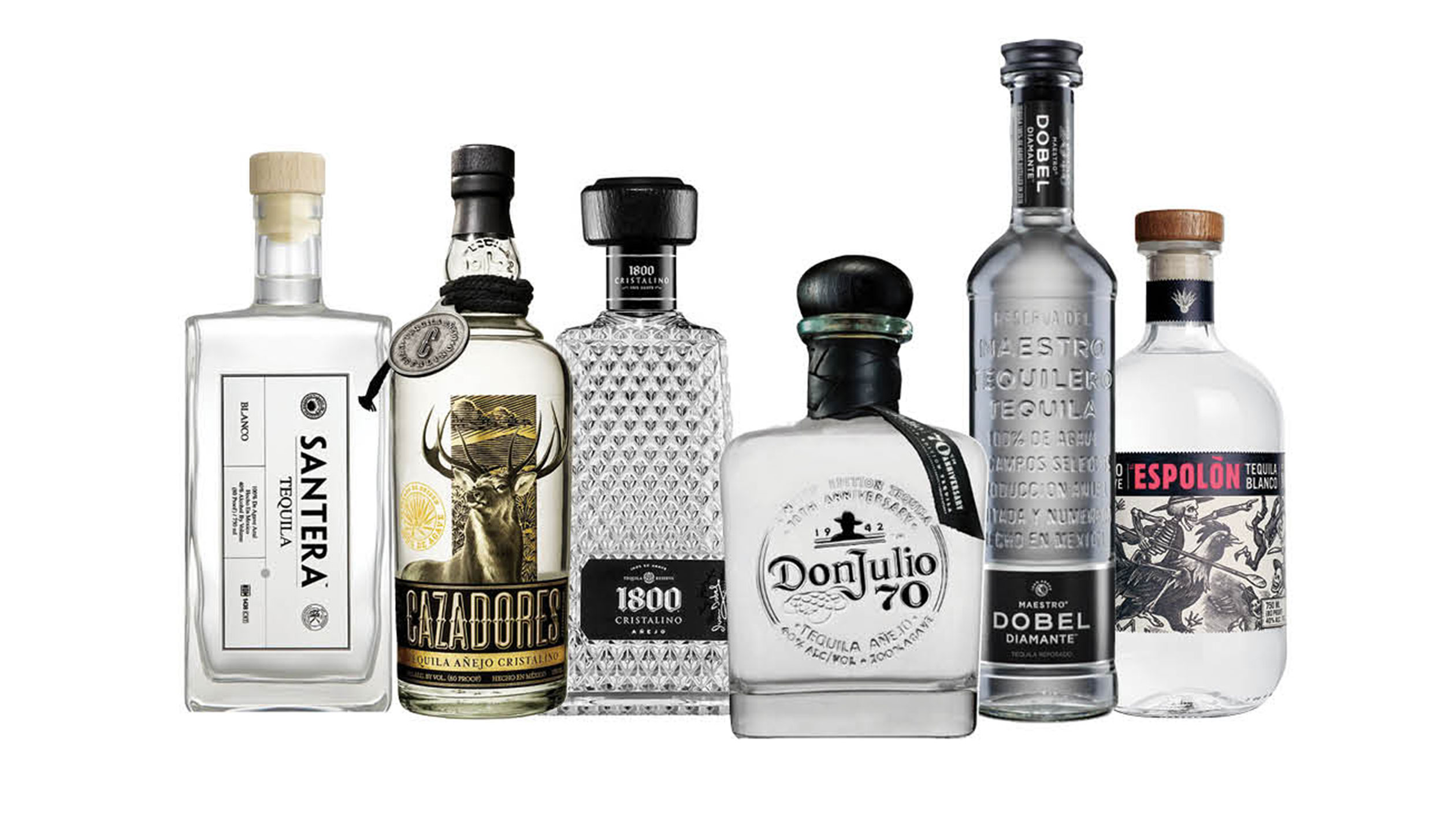 By W. R. Tish
As the entire beverage market proceeds to reset, tequila stands out as a sector that is positive, growing in sales and popularity. Here are some of the leading category trends:
America is Numero Uno 
Tequila is growing internationally, and the U.S. stands out as the primary market–we drink more tequila even than Mexico. Globally, the tequila market has increased by 22 percent since 2014; over the same period U.S. sales volume grew 30 percent.
Tequila's Star Turn
New tequila brands entered the U.S. market in 2019 at the rate of 15 per month, and this  activity has been highlighted by notable star power. More bands of amigos are aiming to follow in the footsteps of Rande Gerber and George Clooney's Casamigos brand: There is Nick Jonas and John Varvatos with Villa One; Michael Jordan and four basketball compadres with Cincoro; and now Teremana, from Dwayne "The Rock" Johnson. More entries from Hollywood & Agave, so to speak: Sammy Hagar's and Guy Fieri's Santo Tequila Blanco; Rita Ora's Prospero; and AC/DC's Thunderstruck. The star power has also spilled into mezcal, where Breaking Bad guys Bryan Cranston and Aaron Paul have launched Dos Hombres. (No meth, no problem.)
Back to the Stone Age
Tequilas made using a tahona (a large stone wheel) to crush agaves, and a brick oven to cook them, rather than an autoclave, are arguably a cut above. These artisanal methods, in tandem with the now broad reliance on high-quality blue Weber agave, give tequila a solid foundation for quality, not to mention authentic selling points. Brands using tahona stones include Roca Patrón, Cascahuín, El Tesoro, Fortaleza, Suerte, and Tapatio. More signs that  the pendulum is swinging back toward artisanal methods: Tres Agaves is building a new distillery with a tahona stone; and at Arette, an autoclave was replaced with a brick oven last summer.
Tequila's New Range
New flavor expressions are coming from brands big (Patrón XO Cafe, Citrónge, et al; 1800 Coconut) and small (21 Seeds, YaVe). Dulce Vida now has lime and grapefruit flavors. Peppery variants from Tanteo, Ghost and Agave Loco are tailor-made for spicy margaritas.
The next significant area for expansion could be the "cristalino" tequila phenomenon, where barrel-aged tequila is filtered clear and gains smoothness. Leading examples include 1800 Cristalino, Don Julio 70, and Maestro Dobel Diamante. Also vying for shelf space are cristalinos from Cazadores, El Jimador, Herradura, Penta, Volcán De Mi Tierra, Hornitos, and Cenote.
Which Way Next?
Premiumization is one trend likely to continue. IWSR reports that while the overall tequila market has increased by 22% since 2014, "premium and above" price segments (defined as $22.50+ retail) captured by the research group showed a volume sales increase of 64%. Jose Luis Hermoso, IWSR research director for South America, credits the emergence of a cocktail culture in and out of the home. He adds that the rapid pace of tequila premiumization is spelling an opportunity to fill gaps at the higher end of the market.
With cocktails replacing shots, and lower-quality "mixto" tequilas being pushed aside by more premium blue agave products, blanco (aka silver) tequila is becoming the flag bearer for the spirit. Tim Wiggins, co-owner and beverage manager of three cocktail-centric St. Louis-area restaurants—Retreat Gastropub, Yellowbelly, and most recently Lazy Tiger—estimates that 90% of the tequila his bars pour is blanco.
Wiggins believes tequila drinkers are not especially brand loyal (Patrón and Espolòn being exceptions), and when experimenting, they may not trade up. "I find that when tequila drinkers like to get adventurous they are usually very interested in mezcal," notes Wiggins. "They start wanting more of an intensified agave profile. I definitely see some guests sipping on aged tequilas, but more often than that they are wanting something smoky or savory in a cocktail."
If blanco rules in tequila cocktails, aged expressions are getting more attention at higher-end Mexican bars and restaurants like Garces Group's Distrito, in Philadelphia. Chef-owner Jose Garces's two must-haves for sipping are Clase Azul and Corralejo. (For margaritas he likes Don Julio Reposado and Herradura.) "Tequila has been a fast-growing category just in the past few years. Personally, despite having a very comprehensive whiskey bar [Village Whiskey], tequila has become my spirit of choice," says Garces. "My go-to is a reposado, on the rocks with a little bit of fresh lime."
According to Dave Singh, senior brand manager for Palm Bay International, importer of Chamucos and Bribón, "Tequila and whiskey consumers know what they like, and tend to gravitate to what they know." That said, he points to the crossover potential of extra añejo: "The quality of tequila, combined with better wood management, makes this an easy gateway for brown spirit lovers."