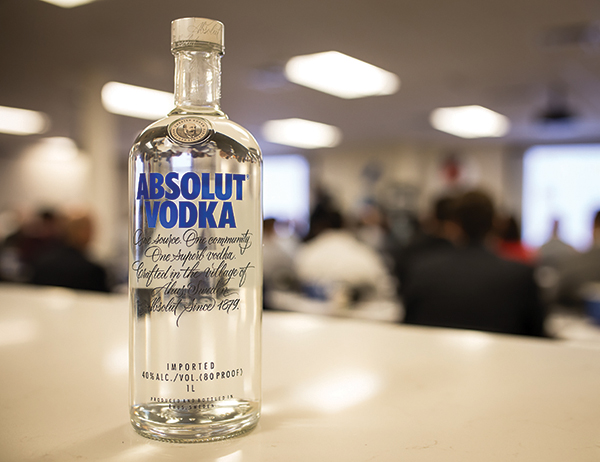 Three Brand Ambassadors visited Connecticut Distributors, Inc. (CDI) during the month of October for team education and brand training sessions.
The first visitor was Josh Pearson, Brand Ambassador, for Absolut, who presented a tasting session about the brand's "one source" distillery in Ahus, Sweden. Later in the month, Philip Pepperdine, the East Coast Bourbon Ambassador for Beam Suntory, presented Maker's Mark, Maker's 46, Basil Hayden, Knob Creek and Knob Creek Rye. And third, Simon Brooking, Brand Ambassador for Laphroaig and John Campbell, the Distillery Manager for Beam Global's Laphroaig visited from the Isle of Islay. Brooking's seminar featured the history of Laphroaig's Scotch whiskey, followed with a tasting session of five Laphroaig products: Select, 10-year-old, Quarter Cask, 15-year-old, 18-year-old.
Also in October, CDI launched a new addition to the red blend category, Ménage à Trois Silk, a smooth red blend featuring grapes of Pinot Noir, Malbec and Petite Sirah. Additionally, CDI received the "Innovation Excellence Award" from Diageo for Crown Royal Regal Rye products. The award was given to the distributor who demonstrated "Best in Class Performance" with sales against their identified "Innovation Big Bet" during the CDI fiscal year.