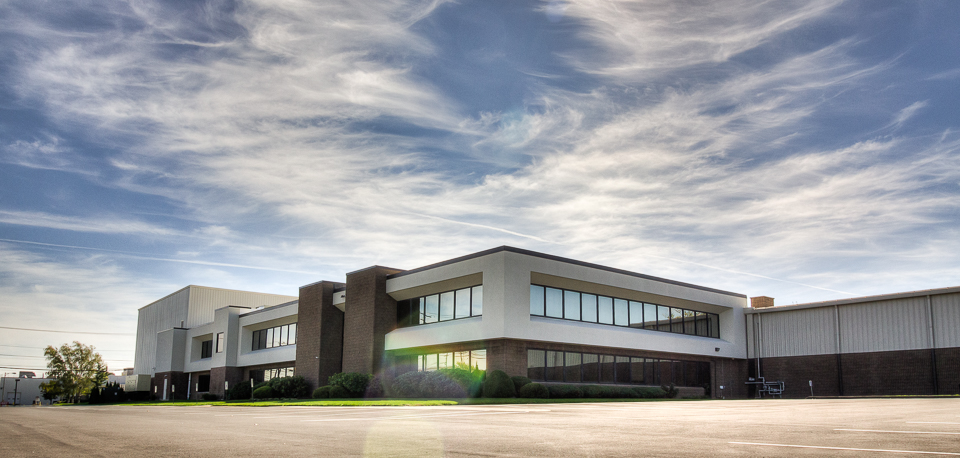 CDI's incoming president, John Parke, discusses his new role and opportunities for the Connecticut market
By Kristen Bieler
John Parke worked for E&J Gallo for 33 years, most recently as Managing Director, Western U.S., based in California. He was lured east in 2013 by The Charmer Sunbelt Group (CSG), and worked out of their New York office as VP Business Development, focusing on building sales of all Gallo brands across all markets. Parke had a ringside seat to last year's merger between CSG and Wirtz Beverage, which created the combined Breakthru Beverage Group. When former Connecticut Distributors Inc. President Brian Albenze was tapped as Breakthru's Executive VP, Commercial Strategy, Parke was named his successor, and officially took his new post in April.
Connecticut Beverage Journal: What most excites you about taking over as president of Connecticut Distributors Inc. (CDI)?
John Parke: The opportunity to work with the team at CDI. They are an amazing group; I got to know them in my prior role, when I called on them as one of my 11 markets for Charmer Sunbelt. [Former President] Brian Albenze fostered a great culture here, and the team is really solid. It's impressive—there are 277 associates and they all pull together.
CBJ: How did your long career with Gallo help prepare you for this job?
JP: I've had an interesting career in the business, working with all tiers and all types of customers. I was with Gallo for 33 years and moved seven times, so I got to know many different distributors intimately. One thing I've learned is that the business strategy is consistent across all disciplines. At Gallo we worked hard to excel in execution with all classes of trade; on-premise, major retail chains and face-to-face at the cash register. Our competition was and still is formidable, so we were always forced to improve and up our game.
CBJ: What stands out about your time with CSG/Breakthru?
JP: The executive team at Charmer Sunbelt is so fantastic—it was an easy decision to take that opportunity. There is such a strong collection of talented individuals at this company; they have a great board of directors in place and they always take a long-term view. I've learned a lot from them. Their unified mission in all markets is to build value for our customers through our market expertise, and for our suppliers through operational excellence. They are extremely good at what they do.
CBJ: CDI is not a Breakthru Beverage Company, but it is an affiliate. How do you believe CDI will benefit from this association?
JP: It's an enormous advantage. CDI will share supply chain expertise, human resources, go-to-market strategy and IT platforms—in other words, we are as closely affiliated as we could be without actually being a Breakthru company. The greatest benefit is the Wirtz and Charmer Sunbelt legacy we inherit. We recently attended our first Breakthru leadership conference and heard from Rocky Wirtz and Charlie Merinoff (Co-Chairmen), Danny Wirtz (Vice Chairman) and Greg Baird (President & CEO); the energy coming out of that event was palpable.
CBJ: What are some of the most exciting opportunities for CDI in Connecticut right now?
JP: It's simply a great time to be in this industry. Connecticut's wine and spirits business continues to grow at 5-6%, and is predicted to grow at 5% for the next 10 years—it's such a dynamic business. In the wine category, we are seeing huge opportunity with red blends, all things sparkling, 3-liter box wines, wine in cans, rosé, and wines in the $10 to $15 segment in general. In spirits, growth is coming from everything premium, brown spirits—craft in particular—and a resurgence in Cognac. So while there are challenges and fierce competition, there is tremendous upside.
CBJ: You've spent many years in the California market and the New York market; what is most distinct to you about Connecticut?
JP: Obviously, the min-bottle-pricing requirement is very unique. In western markets, wine and spirits are sold in grocery stores, there's quantity discounting and no set pricing requirements, so it's a very different arena. The majority of business has moved towards chains out west. In Connecticut we have so many great local retailers and restaurateurs who know and manage their customer base very closely. I'm really looking forward to getting to know the community here and how to best meet their needs. We have 1,200 retailers in the state and over twice that many on-premise operators.
CBJ: What other priorities are at the top of your to-do list?
JP: I want to get to know my team. We have a highly skilled, strong and textured sales and executive team in place, and I look forward to digging in with them. We also have a long list of great suppliers— many of whom I have not yet met. They have all reached out and been extremely welcoming.
CBJ: Many people may not know you have been a resident of Westport, CT for the last three years. I imagine this is an advantage as you get up and running?
JP: Absolutely. My wife Sandy and I were fortunate to land in Westport when we moved east to take the position with CSG in New York. We have enjoyed exploring Connecticut. It's such a diverse place with so many distinct markets—we have the beautiful countryside in the north, the gorgeous shoreline communities, and the thriving Millennial population thanks to the colleges and universities. Connecticut is a wonderful place to live and an exciting place to sell wine and spirits.