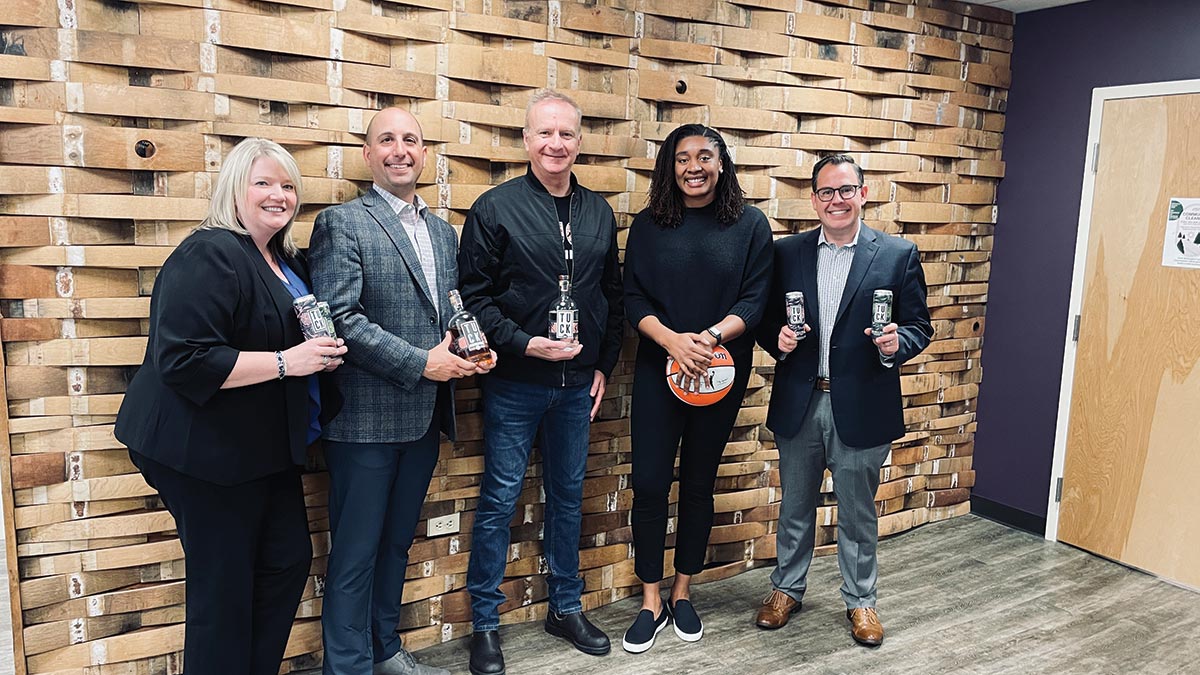 Connecticut Distributors, Inc. (CDI), New England division, hosted a special guest during a Tuck Gin tasting and brand education session: Morgan Tuck, former University of Connecticut basketball and WNBA star. Tuck, whose name is both a coincidence and a benefit, recently joined the Tuck Gin family to help develop the brand. The CDI team was engaged in brand training and tasting through Tuck Original Gin, Barrel Aged Gin and the two Tuck Gin canned cocktails. Founded in Westport, Connecticut, by three friends, the gin takes its name from the Saugatuck River. In a welcome post on social media, the brand said, "We are super excited to welcome Morgan Tuck, former UCONN basketball and WNBA star, to the Tuck Gin family and to be working together going forward. As you will soon find out, sharing our name isn't the only irony in our collaboration, some might even call it serendipity. As you can see, Morgan knows there is a gin for every season." Tuck Gin has expanded to offer its Tuck Gin Barrel Aged Gin, aged in French oak barrels previously used for red wine, and its Tuck & Tea canned line, which takes its gin and creates a non-carbonated canned cocktail blended with organic black tea and a small amount of pure cane sugar.
All of CDI except where indicated: Corissa Wilson, Business Manager; Jon Fredyna, Vice President, Marketing; Jonathan Davies, President and Chief Tasting Officer, Tuck Gin; Morgan Tuck, Tuck Gin; and Paul Puhalla, Vice President, Sales.
Morgan Tuck, former UCONN basketball and WNBA star, presents to the CDI sales team, who is now working with the Connecticut-founded Tuck Gin.