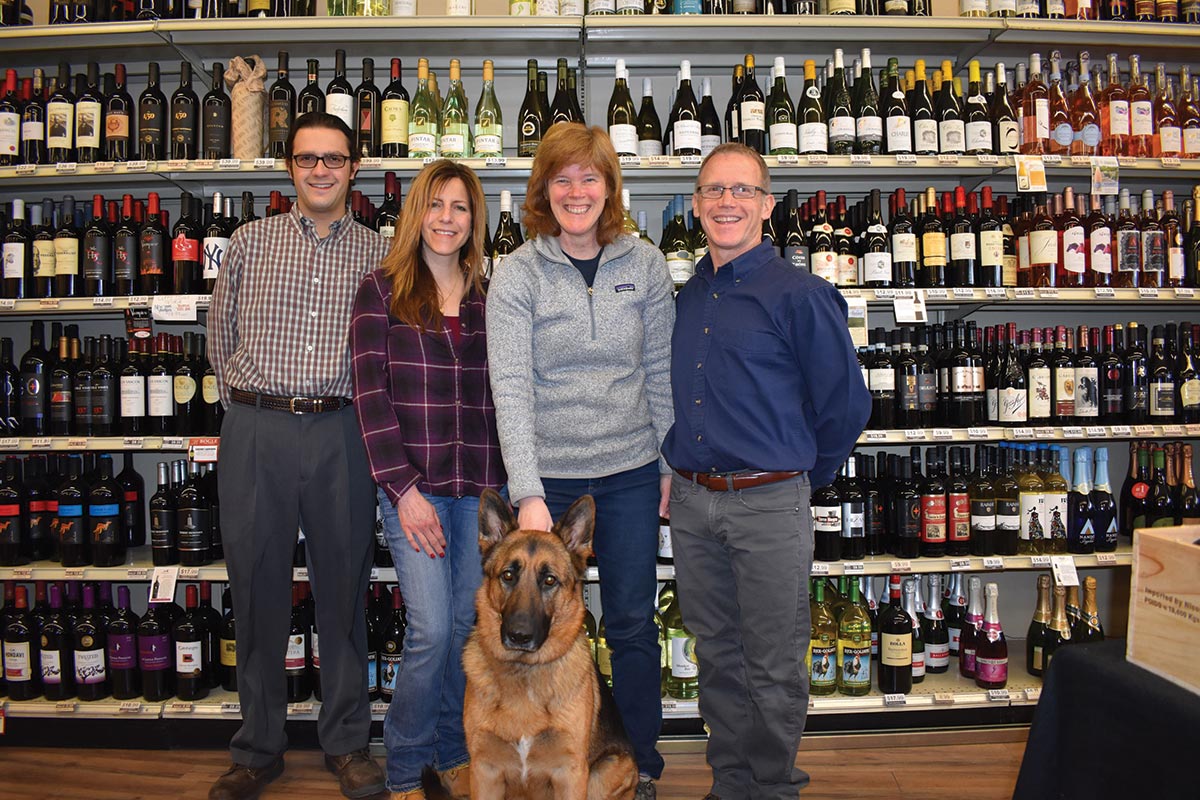 Center Wine & Spirits
15 Broadway Street
Colchester, CT
Square footage: 2,000
Years in operation: 4
By Sara Capozzi
Greg Saunders has seen a lot of shifts in the marketplace during his years in the business, which add to three decades, plus some. Saunders remembers "how different inventories" were from today's. Budweiser and Miller were the most popular beers in the early '90s, Saunders recalls, along with Pete's and Sam Adams, which had just been introduced to the market.
"Back then, they had Ballentine IPA," Saunders said. "No one drinks that anymore. Now, there's all these microbeers and microbreweries, all brewing the New England IPAs and they're very popular. And all the Connecticut breweries – we try to stock as many as we can."
Whereas bourbon is now the spirit of choice for many, he said gin was the most popular choice; wine coolers were the preferred malt beverage, instead of Twisted Teas or Mike's Hard Lemonade. "There's a lot more diversity now. It's nice, it's a change," Saunders said.
His first experiences in the industry began in the 1970s, when he and his siblings helped out in their father's shop, Century Package Store in Rocky Hill, which later continued into adulthood. Saunders took over store management when his father retired in 1995, eventually selling Century Package in 2001. Additionally, he worked in Premium Services for American Airlines at Kennedy Airport for 23 years before retiring five years ago.
Shortly after retiring, Saunders noticed a store on Broadway Street was for sale. He purchased the space and upgraded the lighting and shelving, expanded the cooler and added more inventory, opening Center Wine & Spirits in July of 2014.
Saunders said he feels "lucky" to work with a team that includes his sister, Christine Connolly, as well as Robin Elliott and Kevin McCormick who are "great with customers and make everybody feel welcome." Saunders has created a "relaxing atmosphere" for customers to shop and explore new products with classic rock on the sound system and Connolly's German shepherd, Brady, often present to welcome customers.
Center Wine & Spirits serves "a real nice clientele – good customers that have become friends," who are also a diverse group, said Saunders. "It's almost like that song about a bar, 'I Love this Bar,'" he said, referencing the Toby Keith song. "You know, you have the truck drivers and you have the people from all walks of life that come in. But I think because we sell a lot of wine and we're known for our wines, we tend to get the person who wants a bottle of wine with dinner."
Saunders said his sales are equally split between wine, spirits and beer, and he gets a lot of customers who stop in to "stock up" for their home bar. When purchasing new wines for the store, Saunders keeps both quality and price front of mind. "We'll taste a wine and we'll put a value of what it's worth before [the sales representatives] tell us what the case costs, and when we find that the wine tastes a lot better and the wine is inexpensive and a good value, then we'll buy those wines. And sometimes you can find those – we try to find the diamonds in the rough."
Center Wine & Spirits hosts tastings to help customers find those diamonds, too. "We build up a lot of trust with the customers when they see we have good quality wines that don't cost a lot of money," he said.