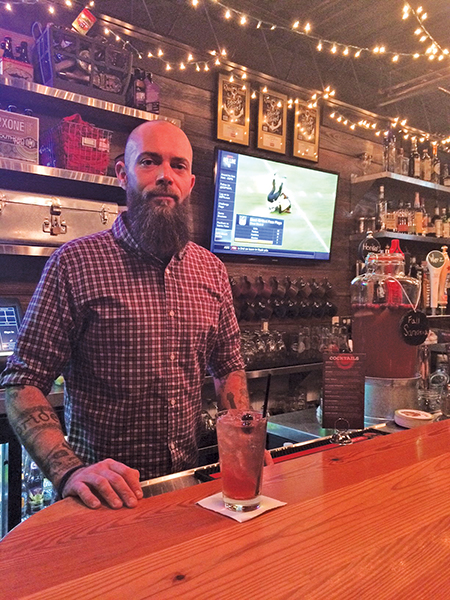 Chomp Kitchen and Drinks, 440 Child Street, Warren, RI
The award-winning Chomp is all about "refined comfort food" with a fresh take. The craftsmanship continues behind the bar with rotating craft beers on draft and a cocktail menu that showcases homemade syrups, bitters, and infused spirits for its modern and classic cocktails.
Head Bartender: Sean May
Cocktail: Burly Temple
Recipe: Mix
•  2 oz. E.H. Taylor Bourbon
•  1 oz. Ansac Cognac
•  ½ oz. house grenadine
•  Top with 2 oz. ginger ale
Serve tall with an Amarena cherry.
"It tastes like the grown up version of your favorite childhood drink," said owner Sam Glynn.