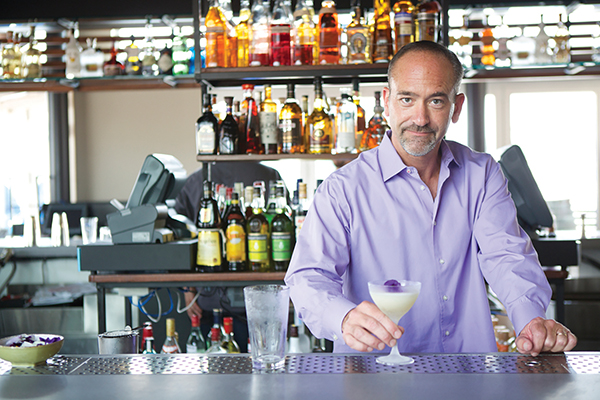 Paloma
15 Harbor Point Road
Stamford, CT
The Latin-inspired bar and grill features everything from whole, roasted meats from the restaurant's wood grill to an extensive range of unique cocktails made from handcrafted Central and South American spirits, including tequila, mezcal, pisco, cachaça and rum.
Beverage Director/Mixologist: Olie Berlic
Cocktail: Grace
Recipe: Mix
•  2 oz. Casamigos Silver Tequila
•  1.5 oz. passion fruit juice (made from puree, with water and simple syrup)
•  ½ oz. fresh lemon juice
•  ½ oz. simple syrup
•  Six drops (half thimble) orange blossom water
Add all into a shaker with ice. Shake and double-strain into chilled coupe class. Top with 1.5 oz. Champagne Vollereaux. Garnish with an orchid.
Grace is "rich and fresh; a balance of sweet and sour," said Berlic."The passion fruit dominates"