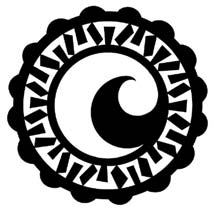 These Waters Run Deep
By Rob Lowell
Water is everywhere on Nantucket – and not just in the elemental sense. When the Ice Age cleaved the triangular, 48-square mile island from the coast of North America eons ago, it also gave Nantucket an underground aquifer of abundant fresh water. In 1992 this ultra-pure water formed another island feature – Cisco Brewers. Named for a popular nearby beach, the two-decade-old brewery thrives on the best kind of marketing: word of mouth. "Once they taste our brews in Nantucket, visitors from everywhere ask for Cisco ale and beer in the places where they shop at home," said Sean O'Neill, Cisco Brewers' brand ambassador for the state of Connecticut.
The brewery owes a nod for its existence to the wine grape, as it is a "younger sibling" of the successful Nantucket Vineyards winery. Dean and Melissa Long founded Nantucket Vineyards in 1981; then, a decade later, joined forces with another couple, Randy and Wendy Hudson, to create Cisco Brewery. The operation started out very small. In fact, the Longs and the Hudsons did all of the mashing, brewing and bottling outside. They experimented a lot with different flavorings and mixes, stuck with an all-natural ingredient recipe, and in the process attracted the interest of the winery's visitors. Soon, word spread the popularity of Cisco beer beyond Nantucket.
One who liked the brew was Fairfield University grad student Jay Harmon, now its director of operations. He spearheaded Cisco's investment in larger scale brewing equipment as well as the launch of a distillery. Cisco introduced the first of its flavored vodkas in 2005 and also produces rum and single-malt whiskey. Once on the shelves in New Jersey or Connecticut, Cisco's brews caught the eye of people who had never even been to Nantucket, according to O'Neil. "The craft beer business is booming in all parts of the U.S. – and the fact that we're from Nantucket intrigues people all the more," he notes.
The 30 or so people who work at the brewery at any given time perform, by hand, everything from custom-mixing brews to bottling and capping. O'Neill began wo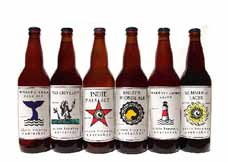 rking at the brewery six years ago, when he was a freshman at the University of Connecticut. He started out as a warehouseman and later worked as a bar back in one of Cisco's three onsite bars for visitors. As brand ambassador, O'Neill currently works for both the brewery and for Drinx Unlimited, the brand's Norwalk, Connecticut distributor. He's seen his fair share of changes over the past six years, including the introduction of 12-ounce cans sold as six packs. "Originally, we just sold Cisco Beer in 22-ounce bottles," he notes. "We learned that if you're serious about making beer, you have to put it in a package that people are familiar with." That familiarity has fueled sales.
Cisco pairs its pricing and familiarity strategy with limited-run brews geared toward holiday themes. This past holiday season, O'Neill says, saw steady sales of a product called Santa's Beerd, for instance or Winter Shredder, depicting a snowman on a surfboard. "People spend more on beverages during holidays, and having these kinds of special brews has helped put our sales through the roof," he says.
– March 2012