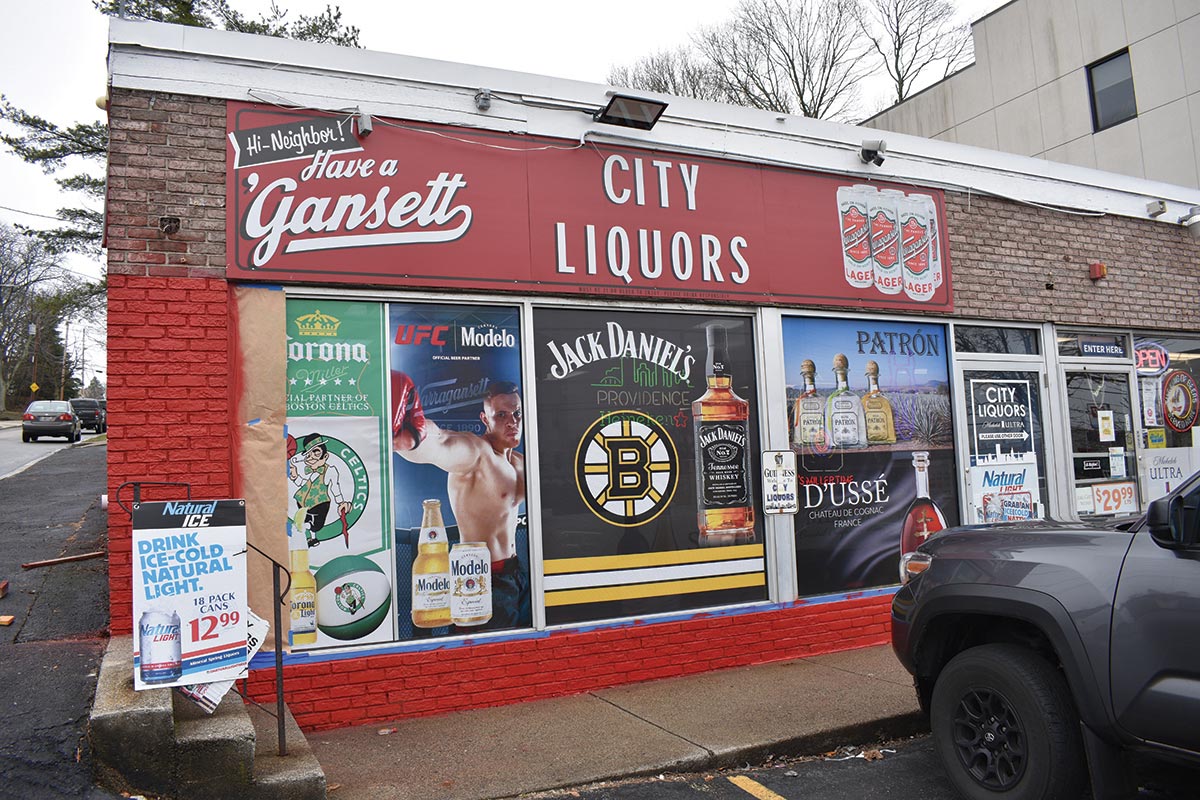 City Liquors
1173 North Main Street
Providence, RI
Square footage: 3,600
Years in operation: 1.5 years
By Sara Capozzi
For Kenny Patel, purchasing his own liquor store was the logical next step in his career in the beer, wine and spirits industry. He'd been working in sales at Westport Wine & Spirits in Westport, Massachusetts, but one day on a trip to Providence, he noticed the City Liquors location and met with the owner to see if he'd be interested in selling.
Patel said he liked both the neighborhood and the store's location, offering high visibility and easy access off North Main Street. Then, after two years since his first visit to the retailer, the time was finally right. Patel purchased the store in 2019 with his business partners, Ken Patel and Bob Patel, relocating from Massachusetts shortly thereafter.
Having familiarity with operations and products from his past work experience made the transition seamless for an already attractive business model. "I knew half of the stuff [already] and it's a good business because you don't have to serve anything; you just drop the bottle and sell it," he said.
Patel said he finds the state of Rhode Island an easier liquor retail environment to be a business owner in when compared to the Massachusetts market. "Massachusetts is all big [chains]; you cannot compare with them … you don't know who's going to blow you out. There's a lot of competition."
Beer sales make up 30% of purchases at the shop, he said, with the big three brands taking precedence over craft selections. Still, City Liquors carries a select variety of craft beer brands, including local breweries Narragansett and Whalers Brewing Company. Patel said he's noticed that seltzer sales have taken a bite out of craft beer sales. "With more of the seltzer coming in, people are buying that and forgetting about craft beer," he said.
Mirroring national sales trends, Patel sees easy serve and portable ready-to-drink canned and bottled cocktails, including the On the Rocks cocktail line, rise to his shop's top selling list, even more so during the pandemic. In spirits, which make up the store's remaining sales, shoppers will find a broad selection across all categories. Popular items among City Liquors' shoppers also include light beer, vodka and Cognac.
Patel continues to provide the shopping experience his customers have come to expect, with convenience and friendly service. It helps that he is part of the neighborhood he serves and has gotten to know many return customers who frequent the store.
"I'm always nice and polite," he said. "Almost half of the people in this area, I know now. It's all local people. Everybody knows me."