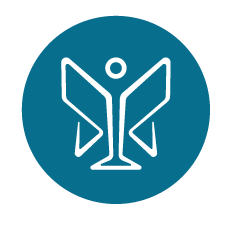 Constellation Brands, Inc. in partnership with a number of its beer, wine, and spirits brands, announced a collective commitment of more than $2.5 million to COVID-19 relief efforts. Constellation, along with brands such as Corona Extra, Meiomi, Kim Crawford, The Prisoner, and High West Whiskey, contributed $1 million to the upcoming launch of the National Restaurant Association Educational Foundation's (NRAEF) Restaurant Employee Relief Fund. Constellation's Modelo Especial contributed $500,000 to United States Bartenders' Guild emergency relief fund, Bartender Emergency Assistance Fund, and $250,000 to support first responders. The company established the Constellation Brands COVID-19 Crisis Relief Fund, through which it will match contributions from its several thousand employees across the country 2:1 to benefit non-profit organizations supporting communities impacted by this crisis. The company is also mobilizing employees across the nation to actively contribute to the effort by providing resources to help them support local restaurants in their communities by placing take-out orders and food deliveries in an effort to help sustain local jobs and businesses. Additional efforts made by Constellation include a $250,000 contribution to support relief efforts in Italy, home to the company's Ruffino brand; these funds will be used to support the strained healthcare system in the Veneto region.
Diageo donated $1 million dollars to the USBG Bartender Emergency Assistance Fund and is enabling the creation of over eight million bottles of free hand sanitizer intended for health care workers during the fight against the coronavirus among its global efforts.
Brown-Forman Corporation announced a donation of $1 million to COVID-19 response funds. "The donation announced Monday supports multiple locations and agencies as Brown-Forman assesses community and industry needs and identifies the best ways to support those impacted by COVID-19," said a news release. Support includes the Restaurant Workers' Community Foundation and its COVID-19 Crisis Relief Fund.
Heaven Hill Brands pledged $400,000 for its employee communities and hospitality professionals, the company said in a press release. Heaven Hill will distribute donations across the following community partner funds in Kentucky, Texas, Canada and Ireland. In support of the hospitality professionals that partner with Heaven Hill day-to-day to support business, the company will also contribute donations directly to local market charitable organizations. The Heaven Hill sales team will mobilize efforts across their local communities to assist local non-profits directly supporting industry professionals and their families, and its distilleries are  making hand sanitizer.
Tito's Handmade Vodka announced its donation a total of $2 million to Children of Restaurant Employees (CORE), the USBG Foundation's Bartender Emergency Assistance Fund, Southern Smoke Foundation's Emergency Relief Fund and World Central Kitchen, which all support food and beverage employees and their families. Tito's Handmade Vodka is also making hand sanitizer.
A $100,000 donation from seven wineries in E. & J. Gallo Winery's premium wine division will support GuildSomm, whose mission to deliver educational content to the sommelier community. The donation is a joint contribution from J Vineyards & Winery, Louis M. Martini, Orin Swift, Pahlmeyer, Talbott Vineyards, Whitehaven and William Hill Estate Winery. In addition to this initial commitment, Gallo will also be supporting other local efforts.
Regatta Craft Mixers will donate 15% of all online sales to the USBG Foundation's Bartender Emergency Assistance Fund. Skrewball Whiskey launched its  SKREW COVID-19 campaign, by donating to, and encouraging others to donate to, the USBG fund as well. Luxco announced aid for the Center for Disaster Philanthropy.
Apply for aid or donate at usbgfoundation.org, coregives.org and disasterphilanthropy.org.