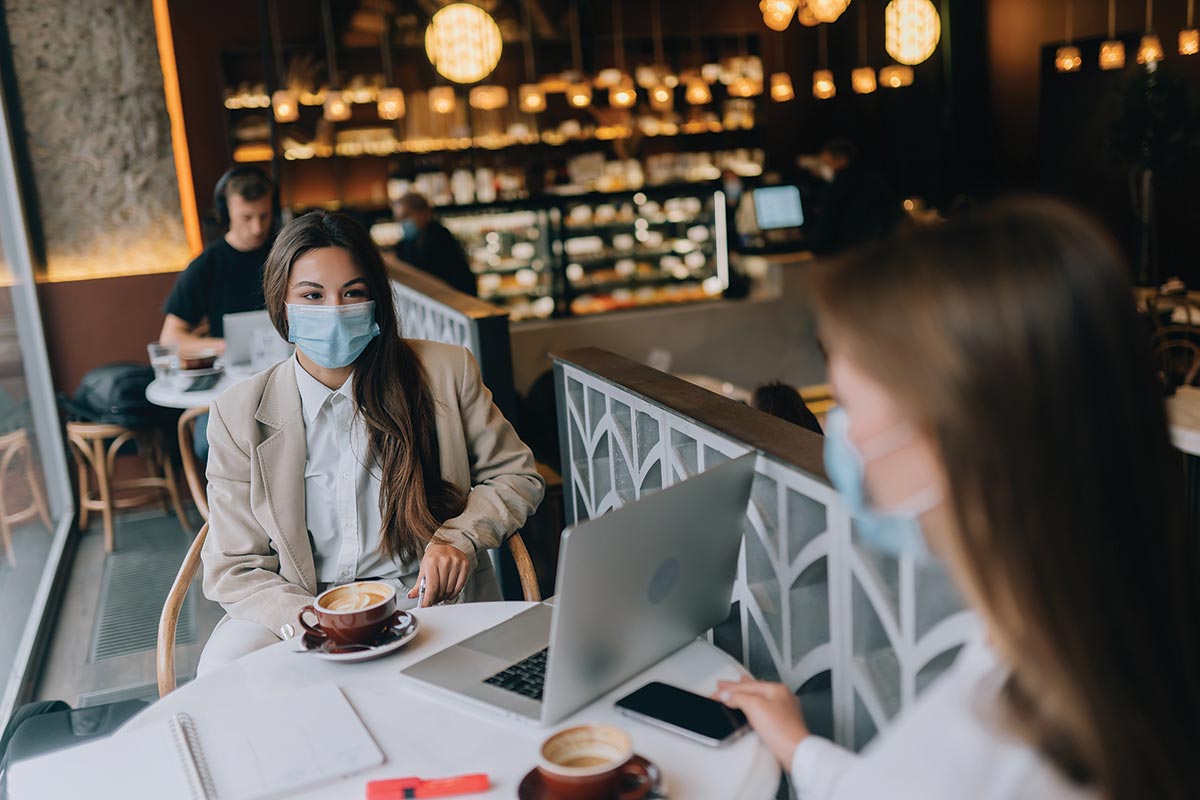 The delta variant causes rising cases and concern of transmission
From Staff Reports
Amid rising COVID-19 concerns about the delta variant, Gov. Ned Lamont issued an executive order on Aug. 5 allowing leaders of Connecticut's cities and towns to impose their own mask mandates for indoor public places. He did not adopt a statewide order requiring masks indoors.
As of press time, the entire state of Connecticut had been designated as an area of high risk for transmission of the coronavirus. Both the state Department of Public Health and the U.S. Centers for Disease Control and Prevention (CDC) recommend masks be worn indoors in any areas where transmission is considered "substantial" or "high."
Gov. Lamont said that he issued Executive Order 13A at the request of municipal leaders who wanted to return to the universal mask requirements that were implemented near the beginning of the pandemic. However, the governor said during a press conference that he does not believe that universal masking needs to be required on a statewide basis at this time, noting that there are many towns throughout Connecticut that have achieved exceptionally high vaccination rates.
"Connecticut has one of the highest vaccination rates in the entire nation, and for that the residents of our state are to be applauded," Gov. Lamont said. "That being said, there are some pockets of the state that are lagging behind others, and some leaders in those areas have requested the option of requiring everyone to wear masks until they can get their vaccination rates higher. While I continue to strongly advise that everyone wear masks while inside of public locations as recommended by the CDC, I urge everyone to get vaccinated because it's the best thing you can do to protect yourself from this ongoing virus."
With city autonomy, however, local officials could require masking indoors at supermarkets, retailers, entertainment venues, bars and restaurants. Many cities already require masks in municipal buildings.
The city of New Haven announced on Aug. 5 that it would reinstate its mask mandate and everyone's now required to wear masks in indoor public spaces. Mayor Justin Elicker began the new mandate, effective Aug. 9 at 12:01 a.m., as New Haven County moved into the most severe ranking for COVID-19 transmission established by the federal government. The mandate applies to all establishments – such as bars, restaurants, theaters and office buildings – regardless of people's vaccination status. The order remains in effect until it is amended or terminated.
BAR New Haven announced its own mandate via social media under the hashtag keepthepartygoing, with the venue asking for proof of vaccination or a negative COVID-19 test result dated within 72 hours of presentation. The venue's official statement, shared on Facebook and Instagram, said: "On Monday, Mayor Elicker reinstated the mask mandate in response to the recent spike in Covid-19 cases. This prompted us to make a difficult decision. The dance club is a major part of the BAR experience that puts us in a unique position. While we are proud to provide an important social outlet for our city, especially after an extended time of isolation, we understand the nature of the club entails close dancing. We have a responsibility to make the experience as safe as possible with the information we have during these times. In an effort to keep the club open, our staff employed and the New Haven community safe during the spike of infection rates, we are continuing to adjust and are temporarily requiring proof of vaccination OR a recent negative COVID test … As a privately owned business, we are doing what we think will offer protection to our community, guests and staff."
The city of Hartford was the next municipality in the state to place a mask mandate indoors, which went into effect on Aug. 11, as the CDC declared Hartford County as another area with high COVID-19 community transmission. Fairfield County municipalities Stamford, Bridgeport and Norwalk soon followed suit with their own indoor mask mandates. New London County was designated by the CDC as a high transmission area on Aug. 10, but no indoor mask mandates were put in place as of press time.
Max Restaurant Group has instituted a companywide mask mandate for all employees and vendors, whether they are vaccinated or not, while working at the company's 11 properties, which include Max Downtown and Trumbull Kitchen in Hartford, Max Burger in West Hartford and Max Fish in Glastonbury, according to Brian Mitchell, DipWSET, Director of Wine & Beverage, Max Restaurant Group.
"We are also asking our guests to wear masks while in the building, but we have not restricted anyone yet," Mitchell said. "Obviously in Hartford, there is the city mandate for inside. At the moment, we do not have a plan to require proof of vaccine to dine, but things could change, of course, depending on the situation."