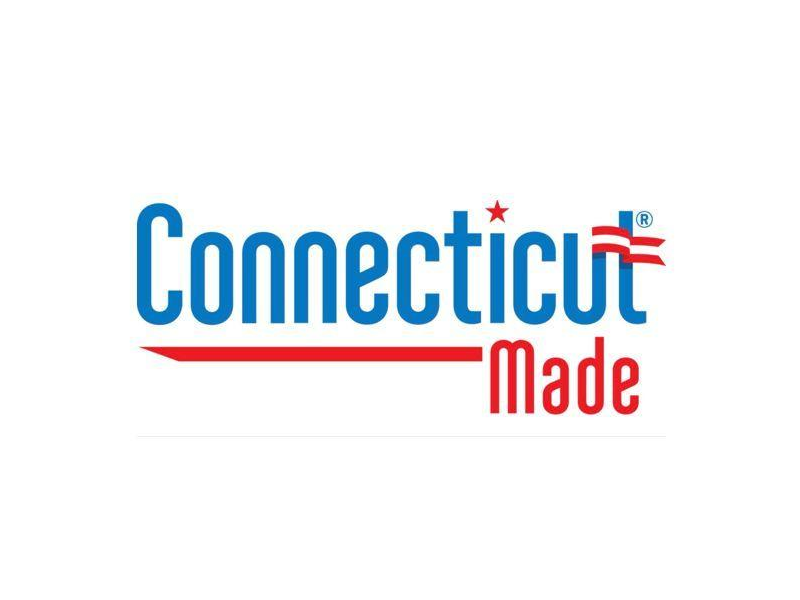 State initiative seeks to brand brands
By Lauren Daley
Alcohol beverages made in Connecticut — and a wide array of state-made products — can now promote themselves as locally made with a new, free promotional logo that the state unveiled in late February.
State lawmakers are encouraging local businesses — including breweries, distilleries and wineries — who make their products in Connecticut to use the red, white and blue logo as a promotional tool to showcase their local roots.
"The new label is great work on the part of the state and [the Department of Economic and Community Development.]  Allowing locally made brands like ours — as well as retailers and restaurants — to proudly showcase that they support local brands is great … on everyone's part," said Adam von Gootkin, President of the Connecticut Small Brands Council and Co-founder of Onyx Spirits Company in East Hartford.
Von Gootkin called the label "a subtle reminder we are all in this together" and a "flag to stand behind … This is a great initiative and marketing program." He said Onyx will be integrating the label into its marketing and social media plans.
Tom Dubay, President of the Connecticut Spirits Trail and CEO of Hartford Flavor Company, said he's also "excited about the possibilities of the Connecticut Made program." While his company is "still learning" about the program, he said it may use the labels on "bottles sold in our tasting room and for our Connecticut wholesale/distribution so that consumers can see the sticker on bottles in Connecticut stores and in bars and restaurants."
The logo is available at the Department of Economic and Community Development's website, which also states the eligibility requirements and guidelines. Businesses must be in the state and in "good-standing" to take part in the Connecticut Made program.
"Our products, as well as the people that make them, engender a rich complexity of character, choice and quality, second to none," the DECD states on its website. "In support [of] that effort, the Department of Economic and Community Development offers the distinctive Connecticut Made logo. As a result of new legislation intended to help local businesses grow and prosper through brand recognition, the Connecticut Made logo is free to makers and manufacturers of Connecticut made products."
Carroll Hughes, Executive Director of the Connecticut Package Stores Association, added, "We strongly support alcohol beverages made in Connecticut. Most stores have locally made wine, beer and spirits in their stores." He said the CPSA will make the logo into a sign for stores.
The DECD site suggests that businesses "use the logo as a sticker applied directly on products or packaging, on a hangtag, or in signage, merchandise displays and marketing materials." Businesses can download the full-color logo for use on light backgrounds, or the knockout logo for use on dark backgrounds.
There are many benefits to the logo, the DECD says on its site. "The more we support our distinctive character, the more we enable our local artisans to pursue their passions and our manufacturers to continue to innovate – keeping our communities unique, attracting more visitors, creating more jobs, and building a stronger economy. Not to mention, as an active registered trade name with the state, the Connecticut Made logo brings powerful name brand recognition to authentic, locally made products. And that benefits everyone."