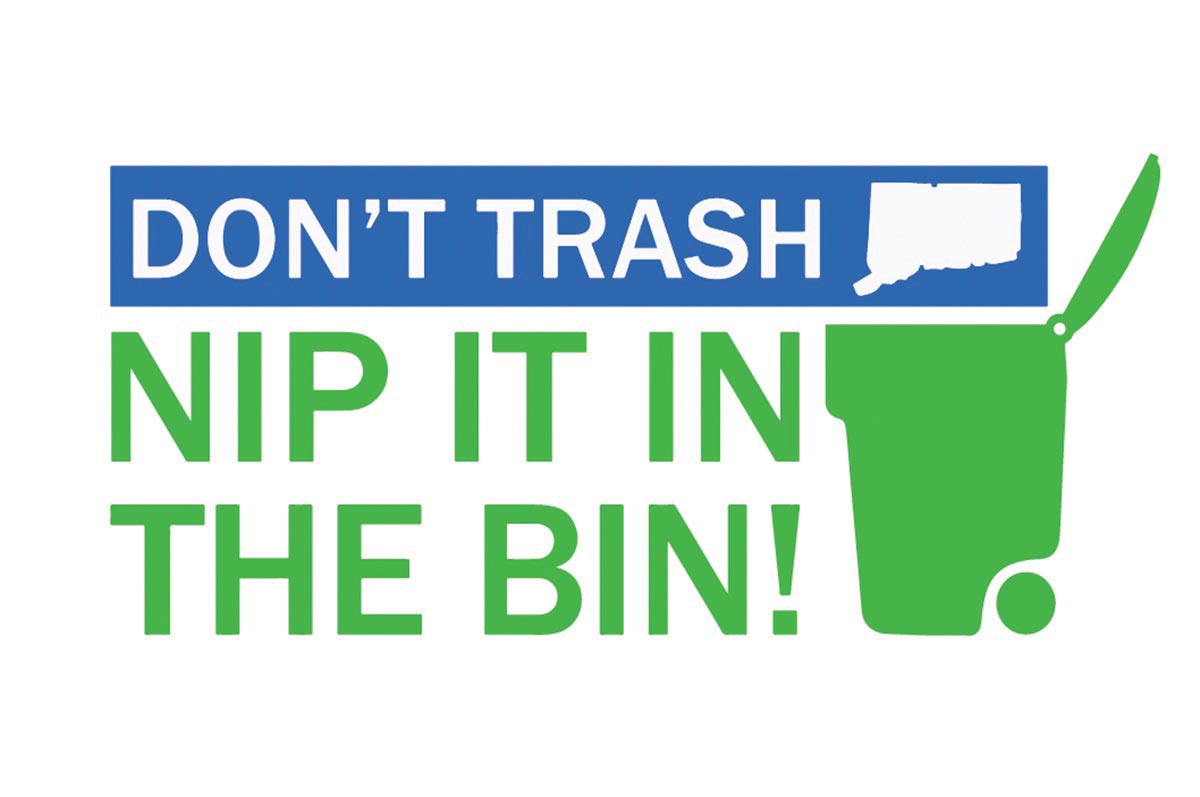 NICKEL-PER-NIP PROGRAM TOPS $6.6 MILLION IN PAYOUTS
Wine and spirits industry sends third round of payments from environmental surcharge to cities and towns
From Three Tiers for Connecticut
Connecticut's "nickel-per-nip" environmental stewardship program has generated $6.6 million for Connecticut cities and towns in its first year and a half.
Under the 18-month-old program, a nickel surcharge is placed on the sale of each 50 ml "nip" container at the point of sale. Every April and October each municipality receives five cents for each nip sold within its borders during the preceding six months. This week, checks amounting to $2.4 million are being sent to Connecticut municipalities representing nip sales from October 1, 2022, to March 31, 2023.
"This $6 million program is making a big difference, and is performing beyond our expectations," said Lawrence F. Cafero, Jr., President and Treasurer of Three Tiers for Connecticut and Executive Director of Wine & Spirits Wholesalers of Connecticut, Inc. "This is our strongest six-month period yet, and we just delivered $2.4 million in eco fees into the hands of our cities and towns, many of which are using those dollars to keep their roadsides, waterways and public spaces litter-free."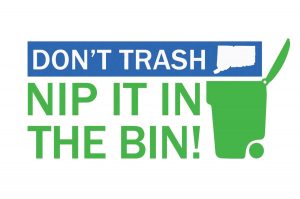 "Studies show that most litter from nips happens very close to where the containers are purchased," Cafero said. "This is why when legislators came to us looking for a solution, we built an eco-fee program to keep it local—because we make sure that the fees collected in each town stay in that town, with no hidden handling charges or 'sweeps' of money into the general fund like other programs. In just 18 months, this local solution has become a national model."
Cafero said many municipalities have been using the funding for a number of litter-reduction efforts. Some towns have used the funding to support recycling coordinator positions, while others have partnered with local non-profit organizations on litter cleanups.
Proposed by Three Tiers for Connecticut and passed by the General Assembly in 2021, the program is designed to help cities and towns provide for the collection and proper disposal of 50 ml "nip" bottles. Three Tiers for Connecticut is a not-for-profit 501(c)(3) organization representing all of the major wine and spirits wholesalers in Connecticut, as well as suppliers and retailers—thereby being representative of all three tiers of the alcohol beverage industry.
This table is a representative sample of local town payments. Click for the list of every Connecticut municipality.
TOWN/CITY
NIPS SOLD: OCT 1, 2022 –
MARCH 31, 2023 
PAYMENT TO TOWNS COVERING  OCT 1, 2022 –
MARCH 31, 2023 
BRIDGEPORT
1,607,855
$80,392.75
BRISTOL
1,198,524
$59,926.20
DANBURY
882,607
$44,130.35
EAST HARTFORD
764,875
$38,243.75
GROTON
923,987
$46,199.35
HARTFORD
1,568,977
$78,448.85
MANCHESTER
1,323,002
$66,150.10
MERIDEN
1,076,318
$53,815.90
MIDDLETOWN
684,505
$34,225.25
MILFORD
700,916
$35,045.80
NEW BRITAIN
1,318,790
$65,939.50
NEW HAVEN
2,301,461
$115,073.05
NEW LONDON
716,764
$35,838.20
NORWALK
810,686
$40,534.30
NORWICH
1,180,124
$59,006.20
STAMFORD
823,543
$41,177.15
WATERBURY
1,555,853
$77,792.65
STATEWIDE
TOTALS
48,264,559

THIS PERIOD

$2,413,227.95

THIS PERIOD
About Three Tiers for Connecticut
Three Tiers for Connecticut was formed in 2019 under the premise that if you want to make a difference in the world, start in your own front yard. In 2019, the association held two community cleanups in Norwalk and West Haven that mobilized over 90 volunteers who filled 110 bags with more than 800 pounds of litter, from nips and beverage containers of all sizes and materials to plastic bags, straws, cups, cigarette butts, empty vape cartridges and Styrofoam. In 2020, through the COVID-19 pandemic, a multi-platform consumer education program rolled out, distributing thousands of "Nip it in the Bin" posters, stickers and corrugated countertop displays to Connecticut package stores to remind their customers to properly dispose of their nips, bottles, cans and boxes when they are empty. Keep up with Three Tiers for Connecticut by following its "Don't Trash CT" campaign on Facebook and Twitter (@DontTrashCT).