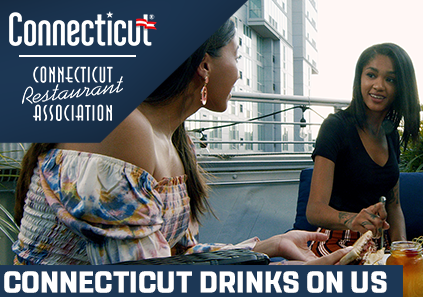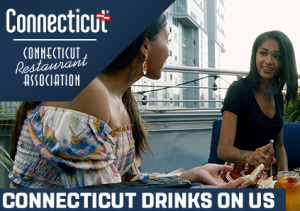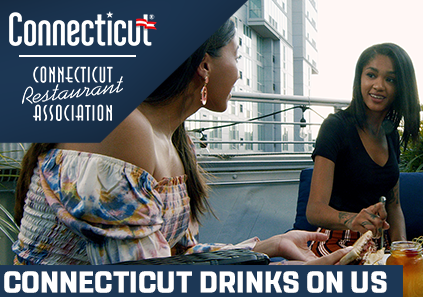 From Staff Reports
Vaccination incentivization is the new trend. Creative ways to both encourage and reward getting a COVID-19 vaccination while increasing foot traffic for businesses is newly underway in Connecticut, too.
The Connecticut Restaurant Association has partnered with Gov. Ned Lamont and the State of Connecticut to launch the #CTDrinksOnUs campaign, where participating state restaurants will opt-in to the statewide program to legally offer eligible patrons complimentary drink options beginning on May 19.
The joint promotion is to "thank all Connecticut residents who have received or are planning to get the vaccine. Connecticut has been a leader across the country in fighting COVID, allowing us to end business restrictions on May 19. Helping get as many people get vaccinated is the best way to get customers back out to restaurants, helping create jobs and bolster local economies across the state, " said the program website.
Connecticut restaurants must sign up to participate by clicking the link below. Once registered, restaurants then determine which drinks (alcoholic or non-alcoholic) they will offer to guests as part of the promotion. Participating restaurants are asked to provide at least one non-alcoholic option, but can include as many different options for patrons as they choose.
To take part in the promotion, customers simply show that they have received either one or both doses of a COVID vaccine, at which point they can select from a list of preset drinks (alcoholic or non-alcoholic) set by each participating restaurant. The promotion limits drinks to one per person and purchase of food is required.
To sign up, visit ctvisit.com/DrinksOnUs.