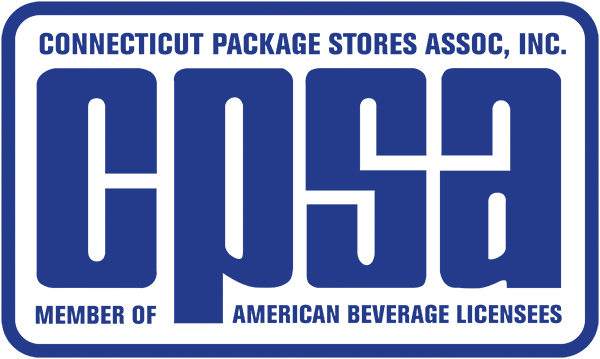 By Carroll J. Hughes, Executive Director, CPSA
What will happen if package stores lose minimum bottle pricing or if food stores are allowed to sell wine? Can you survive these threats? If so, for how long?
In the 42 years that I have represented package stores, I have heard every conceivable comment from retailers, who indicate with great confidence how they can compete with anyone. I have been told that, "I market differently than others," and "I have built up my business with a strong following."
I heard many of these same comments in 1981, when minimum markup was eliminated and replaced by a suggested retail price structure. Minimum bottle pricing was instituted to replace the minimum markup system. There were about 2,100 package stores in 1981, which dropped below 1,000 stores a few years later, after the pricing structure changed.
This was at a time when the suggested retail price was not much different from the old minimum markup system. The real difference was that it forced retailers to buy more products by the case. It is now difficult to believe, but in 1981, most stores procured almost all of their products by the bottle.
Today, every retail store purchases a least a few items, if not many, by the case throughout the year.
A distinguishable trait today, is that some stores purchase the bulk of their wine and spirit products by the case. If you are able to cover the costs of doing so, purchasing by the case ensures that you will make more money than purchasing by the bottle.
The elimination of the minimum bottle pricing structure would be more volatile now than the overturn of minimum markup was in 1981. As the minimum bottle price gets closer to the case price, the retailer's gross profit continues to drop.
What would retailers do for profit if the minimum bottle pricing structure went away? In order to remain a viable competitor in the market, retailers would be forced to buy all items by the case, so they can price the products at case cost per bottle. That case cost would be anywhere from 10-25% less than a bottle is now priced, based on a suggested retail price. You cannot sell at cost for long before you will be out of business.
Another factor affecting the retailer will be that there is no assurance that a purchased case of any product would be sold within the 30 day period before the bill is due for the product.
Retailers who do not have the ability to extend large case payouts would be forced to buy fewer items, but more by the case. The problem with that strategy is that you cannot force customers to buy another product just because you eliminated the preferred product they want from your shelf.
It is hard to predict what will happen to each individual package store, regardless of size or location, in the event of elimination of minimum bottle pricing. However, one thing is certain — there will be a reduction of anywhere from 10-25% in dollar volume of gross profit. Consequentially, the retailer who can expend the largest amount of cash for the longest period of time, has a better chance of survival. This flexibility will be needed to make up cash shortfalls for a year or two more.
At some point, under a minimum bottle elimination, many smaller retailers will go out of business. It will become increasingly difficult for smaller stores to compete with the biggest stores. With little or no new business, volume would just move from one store to another.
Several proposals are in the legislature to allow all food box stores to have unlimited package store permits.
To make matters worse, there have been proposals to allow wine to be sold in food stores. This proposal would sink the average package store even sooner. Wine sales are more stable because the markups are higher, people shop less by bottle comparison and because of the vast diversity of product choices. There is one major exception.
Food stores that are allowed to sell wine, even if it is a major box store, major chain, or a regional conglomerate, all do the same thing. The stores have few high-end wines as the public knows them, but do sell suitable varieties of various sizes and types. This reduced availability of brands allows the food stores to achieve maximum pricing controls and firm selling points.
The buyer in a food store purchases what is before them. The pricing is always attractive to the buyer, as it is often lower than many wines sold by independent retail package stores.
The result is less wine sold in package stores, since consumption patterns are somewhat stable and fixed. Sales in food stores will displace sales that would normally occur elsewhere.
Food stores have most of the customers you have, and many customers you don't have. Forget your knowledge of wines, your variety, and your specialty tastings. These food stores that provide food samples to their large flow of traffic, could soon be handing you a wine sample on the four busiest days in their store. Customers will buy the wine there, and a lot of it.
The other devastating factor with wine in food stores is that studies show that consumers in a food store don't purchase other alcohol items, just what is available there. In a package store, other items are frequently purchased by buyers looking for a specific wine or beer. This will not occur in a food store, since they do not offer other products except beer. As the saying goes, you cannot sell other products to a customer who is not in your store.
CPSA wants you to survive, but we can't help if you don't belong. Help us to help you. Join today.
For more information on any of these topics and more, visit: www.ctpsa.com.