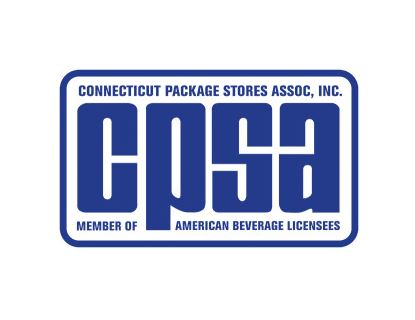 By Sean Hughes, Connecticut Package Stores Association
Each legislative session, there are thousands of bills introduced for consideration by the Connecticut General Assembly. A larger portion of those bills than you may think have something to do with the regulation of alcohol and who can sell the product. As of the opening day of the Connecticut General Assembly, no bills had officially yet been filed.
However, it has come to the attention of the Connecticut Package Stores Association (CPSA) that a proposal to allow food stores to sell wine or Connecticut wine only is to be introduced this legislative session. This proposal has been confirmed by a number of individuals involved in the issue.
The proposal to sell wine in food stores would be a catastrophic blow to the over 1,250 package stores in Connecticut, who are only allowed to sell items designated in Connecticut statute. Meanwhile, food stores are able to sell thousands of different items to the public. There is no age restriction as to who can enter and purchase products at a grocery store, and while everyone eats, not everyone drinks.
In past legislative sessions, any proposal that threatened massive changes to the liquor industry in Connecticut was met with strong opposition through in-person communications and protests attended by many package store owners in Hartford.
Public hearings will be conducted using Zoom and YouTube, and the ability to get into the legislative office building is not going to be permitted until the foreseeable future. The legislative office building has been closed to the public since the beginning of March when COVID-19 cases were beginning to appear in the state. There were two special sessions that occurred in the summer that allowed for the General Assembly to use a virtual setting to conduct their business.
Since the beginning of the pandemic, there has been increasing pressure on small businesses to make ends meet. Before the age of social distancing and masks, package stores were one of the last remaining "stores on Main Street."
As the pandemic continues to plague the economic landscape, e-commerce continues to dominate, as concerned consumers avoid brick-and-mortar businesses. Instead of supporting proposals that threaten to destroy family businesses that have thrived for generations, it is important to support the businesses that continue to survive in our local communities.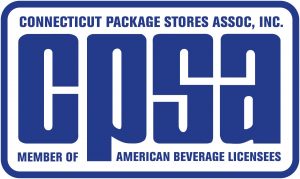 In addition to the proposal of wine in food stores, there are a number of other proposals that could be drafted to be heard before the General Law Committee. In previous sessions, there have been proposals that would eliminate minimum bottle pricing, allow large big-box stores to sell beer, allow 10 brands to be sold below cost and allow the sale of beer in gas stations.
Every session, there are numerous proposals that would significantly change the liquor industry in Connecticut, and the CPSA has been successful in stopping each of these proposals every time they have been brought forth. These efforts would not be possible without CPSA members and their efforts to oppose measures that would put many of them out of business.
The CPSA will continue to inform members of proposals as they are introduced this session. The CPSA will also send out updates as to how members can voice their approval or opposition to proposals to members of the General Assembly. The 2021 legislative session will be unlike any other session in the history of the state, and we will need more support than ever from CPSA members to keep the retail liquor industry in Connecticut intact.
If you have not yet renewed your membership or have not been a member before, now is the time to join CPSA. Support the only association protecting your business today.  For more information, visit CPSA online.