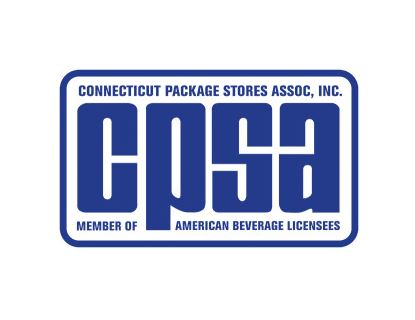 By Sean Hughes, Connecticut Package Stores Association
Over the past several years, sweeping changes to the liquor industry have been brought before Connecticut's legislature in the name of "modernization" of its "archaic" liquor laws. Advocates for these proposals tell legislators that consumers are hindered by current laws, and that other states have given customers a better experience by making it easier to purchase alcohol at a cheaper price. However, if one were to investigate these statements further, you might be forced to ask who these changes benefit more — the vendors, or the consumers?
Connecticut has long been known for the huge variety of wine, beer and liquor products it has to offer to consumers from both foreign and domestic manufacturers. According to the Wine & Spirits Wholesalers of Connecticut (WSWC), Connecticut offers more than 50,000 different brands, flavors and sizes of wine and spirits alone. Florida, which allows the sale of wine in supermarkets, only offers about 25,000 different brands, flavors and sizes of wine and beer. This is an incredible difference, since Florida is about five times the size of Connecticut in terms of population.
Connecticut's current three-tier system allows for many retailers of varying sizes and specialties to exist as vendors for this wide variety of products. In addition to international and national brands, the roughly 1,200 retail liquor stores in Connecticut have been huge supporters of the local manufacturers of beer, wine and spirits. Many stores have created their own "Connecticut-made" sections and provide premium shelf space for these locally made products.
While the retail liquor industry in Connecticut is proud of its ability to offer so many products at great prices, it is also cognizant of the great responsibility that comes with the sale of a highly regulated substance.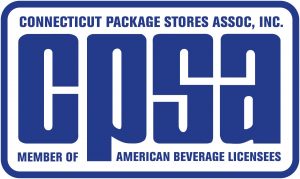 Package store owners in this state have worked closely with their communities to ensure the safety of its citizens, especially those under the legal drinking age. Since package stores are mainly selling age-restricted items, staff are specifically trained to monitor activity in the store and to deal with attempted purchases by or for underaged individuals. Because of this, the instances of such violations by licensed package stores in Connecticut are very low.
With that said, the push to make access to alcohol as easy as possible was given a boost by the loosening of alcohol sale restrictions throughout the COVID-19 pandemic. During the public hearing on the bill which would have allowed the sale of wine in food stores, the argument of customer convenience and safety was a constant theme.
However, services like Drizly, combined with Governor Lamont's Executive Orders, have already made it easier than ever to obtain alcoholic beverages. The use of third-party delivery apps skyrocketed during the pandemic, allowing consumers to order same-day delivery of liquor from the comfort of their own homes. Executive orders also permitted the curbside pickup of package store orders, allowing a store employee to make a contact-free delivery right to a customer's car.
While we continue to monitor new and upcoming issues such as the expansion of direct-to-consumer delivery by third-party services, the longstanding effort to protect minimum bottle pricing laws remains a key issue. Those who seek to overturn the state's minimum bottle pricing laws have argued that they force Connecticut residents to pay higher prices.
In response to these claims, a task force was created to study the issue of competitive pricing in Connecticut compared to surrounding states, some of which can offer discounts for bulk purchases. The task force concluded that Connecticut's prices were very competitive, despite minimum pricing laws and the inclusion of both sales and excise tax on its products. Other states, like Massachusetts, only charge sales tax on retail alcohol beverages.
With all of this in mind, it is fair to say that Connecticut not only offers affordable prices to the consumer and a convenient shopping experience, but its structure also allows for a wide range of products unrivaled by any other state. The current Connecticut model puts the consumer first and allows for the success of many independently owned businesses throughout the state. Any major changes would only be a detriment to a uniquely strong and vibrant industry.
CPSA is always monitoring for developments affecting the industry within and outside of the legislative session. Our association in Connecticut is fighting every day for the rights of locally owned package stores across Connecticut. Support these efforts by joining CPSA today at CTPSA.com/join-cpsa/