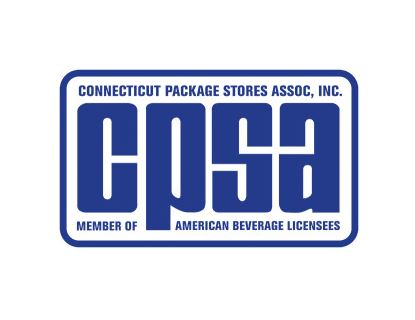 By Jean Cronin, Executive Director, Connecticut Package Stores Association
Connecticut package stores are facing one of the most difficult legislative sessions since the minimum pricing battle under Gov. Dannel Malloy, an annual fight that we were successful in maintaining with broad support across the industry tiers. But the legislative floodgates are opening in 2023, meaning we must work together on the multitude of issues ahead.
We at the Connecticut Package Stores Association (CPSA) are anticipating a wide range of bills to be introduced that will severely impact the industry, including the sale of wine in grocery stores; sale of beer in big-box stores; changes to the municipal population allowance for package store permits; changes involving product pricing, payment methods; additional package store permits; direct shipment of products; and bottle bill program revisions. The volume of issues will be staggering.
As you may have seen in your local grocery stores, we are facing a massive battle with the CT Food Association as they mount their most aggressive, consumer-focused campaign to date to push for the sale of wine in grocery stores.
They are putting huge dollars into a social media campaign aimed at consumers and legislators alike and have enlisted the grassroots support of some Connecticut farm wineries to help promote this issue. We will need the support of EVERY package store to help us fight off this effort—do not assume someone else will do it for you.
One critically important step package store owners and staff can take to make a significant impact is to learn who their legislators are and to connect with them. They are elected by you and your neighbors to represent your interests in Hartford.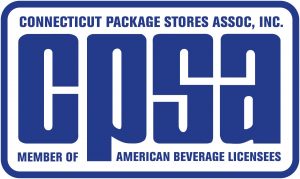 A legislator cannot be knowledgeable on every single subject that is proposed before the General Assembly, which is why they rely on their constituents to help them understand what issues are important in the district. If a legislator is not hearing from package store owners in their district about the crushing effects that some of these proposals will have on the industry, then they will think that the proposals must not be that devastating. Your voice is your most powerful form of advocacy. Make sure it is heard.
In addition to the many proposals that are headed our way this session, a significant number of new legislators have been elected in Connecticut over the past four election cycles. There has been an 80% turnover rate in the General Assembly since 2016.
As always, the CPSA team has been meeting all new legislators at the Capitol and in their districts, educating them on industry issues and what it would mean if the previously mentioned proposals passed. This type of work is not easy but has been very effective in establishing relationships between legislators and package store owners. As we have always said, the package store is the last small business on Main Street!
Become a part of this important network by joining the CPSA today and work with our trained staff to reach out to your legislators and educate them on these important issues. Our office is always available to take your questions on topics ranging from legislative and regulatory matters to best practices in arranging a meeting with an elected official.
Let's all work together to keep the package store industry vibrant in Connecticut. Visit CPSA to get involved.
Jean Cronin is the President of Hughes & Cronin Public Affairs Strategies, where she is responsible for developing and implementing legislative initiatives for the firm's clients, and directing a variety of trade and professional associations managed by the firm. Cronin joined the firm in 1986 after serving as a communications strategist for the Connecticut Senate Majority Office, where she became well-versed in the politics and insight of the State Capitol. She is the Executive Director of the Connecticut Package Stores Association, following the passing of longtime director, Carroll J. Hughes.​