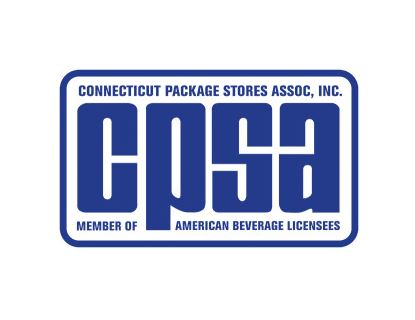 By Jean Cronin, Executive Director, Connecticut Package Stores Association 
The 2023 legislative session offered no rest for the weary, as the Connecticut Package Stores Association (CPSA) faced its busiest legislative session in many years. The fast-paced, issue-laden session kept our lobbyists running until the final hours before sine die on June 7. Despite extraordinary challenges, our efforts proved fruitful as we had one of the most successful legislative sessions in recent memory.
Our biggest hurdles began early with a bill to allow the sale of wine in grocery stores, promoted by both the grocery stores and Connecticut wineries. While this proposal has been made many times over the past few decades, this year's efforts had more power behind it than ever before.
The Connecticut Food Association launched a massive and heavily financed public relations and media campaign to engage consumers and promote their side of the issue. They doubled their lobbying efforts and commissioned an economic study to show that the expansion of wine in grocery stores would increase sales of wine and, therefore, revenue for the state and would not adversely impact the package stores—but the package stores fought back hard.
CPSA mounted a substantial grassroots campaign, engaging package stores across the state to reach out to their local representatives on the issue. Our association also participated in a strong public relations campaign that was launched by a liquor industry coalition led by our industry partners at the Wine & Spirits Wholesalers of Connecticut in opposition to the sale of wine in grocery stores.
By the time the General Law public hearing occurred in February, CPSA's strategy was well underway. CPSA's panels of liquor industry representatives each made comprehensive arguments against the legislation. While committee members were sympathetic to some issues Connecticut farmers have faced, they ultimately understood that the sale of wine in grocery stores was not going to solve the problems they had presented. Committee members spoke of the importance of supporting small businesses in Connecticut, which bolster the local economy and employ people in this state. During the hearing, CPSA proposed working more closely with farm wineries to help promote their products and their facilities, as we are all small businesses in Connecticut trying to succeed.
While the wine in grocery stores bill was dead by mid-March, the number of issues impacting package stores continued to grow. A bill dealing with farm wineries was amended to allow them to sell their wines at additional retail outlets (farm stands) on their farmland under their farm winery permit. For this bill, CPSA was able to narrow the number and scope of the interpretation of "retail outlets," tighten the stipulations under which they are allowed and specified in the language that they cannot be grocery stores, in grocery stores or any other outlets not permitted by law.
Other issues this session included changes related to the bottle bill deposit, which is scheduled to increase to 10 cents on Jan. 1, 2024. Industry members expressed concern about the impending sharp rise in deposit containers likely to be returned to package stores and other retail outlets soon after the increase begins. CPSA worked with industry partners to limit the number of bottles that can be redeemed at one time, included a "sell through" provision for products not marked with the 10-cent deposit as of Jan. 1, 2024, and ensured the education of consumers on the scheduled deposit increase.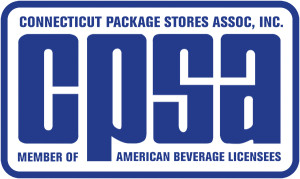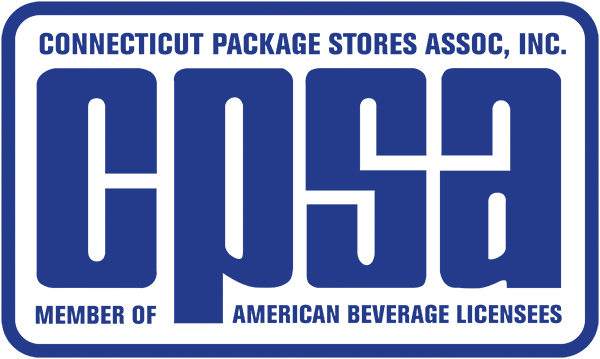 Legislation was also passed to allow distributors to retain unclaimed deposits beginning on July 1 to help fund the influx of bottle returns expected to be redeemed when the higher deposit takes effect. CPSA closely monitored solid waste and litter legislation for any expansion of the bottle bill to wine and spirits containers, and any changes to the nip legislation. Neither were ultimately brought to fruition.
CPSA was also involved in discussion with the Department of Consumer Protection (DCP) to streamline the application process for temporary liquor permits for nonprofits, which will now be known as "non-commercial entity" permits. CPSA also worked with DCP on their clarification of "high THC products" to ensure their proper venue of sale. CPSA has received questions from members regarding THC-infused seltzers, and these new statutory definitions will make it easier for package stores to determine which products are legal for sale.
Finally, the Association was closely monitoring a bill that would have lowered the legal blood alcohol concentration for drivers from .08% to .05%, which died before the end of the session.
While the busy legislative session is now behind us, CPSA has already begun preparation for next year. We look forward to thanking our members and industry partners at our annual golf outing and at more upcoming events! Visit ctpsa.com.
Jean Cronin is the President of Hughes & Cronin Public Affairs Strategies, where she is responsible for developing and implementing legislative initiatives for the firm's clients, and directing a variety of trade and professional associations managed by the firm. Cronin joined the firm in 1986 after serving as a communications strategist for the Connecticut Senate Majority Office, where she became well-versed in the politics and insight of the State Capitol. She is the Executive Director of the Connecticut Package Stores Association, following the passing of longtime director, Carroll J. Hughes.​