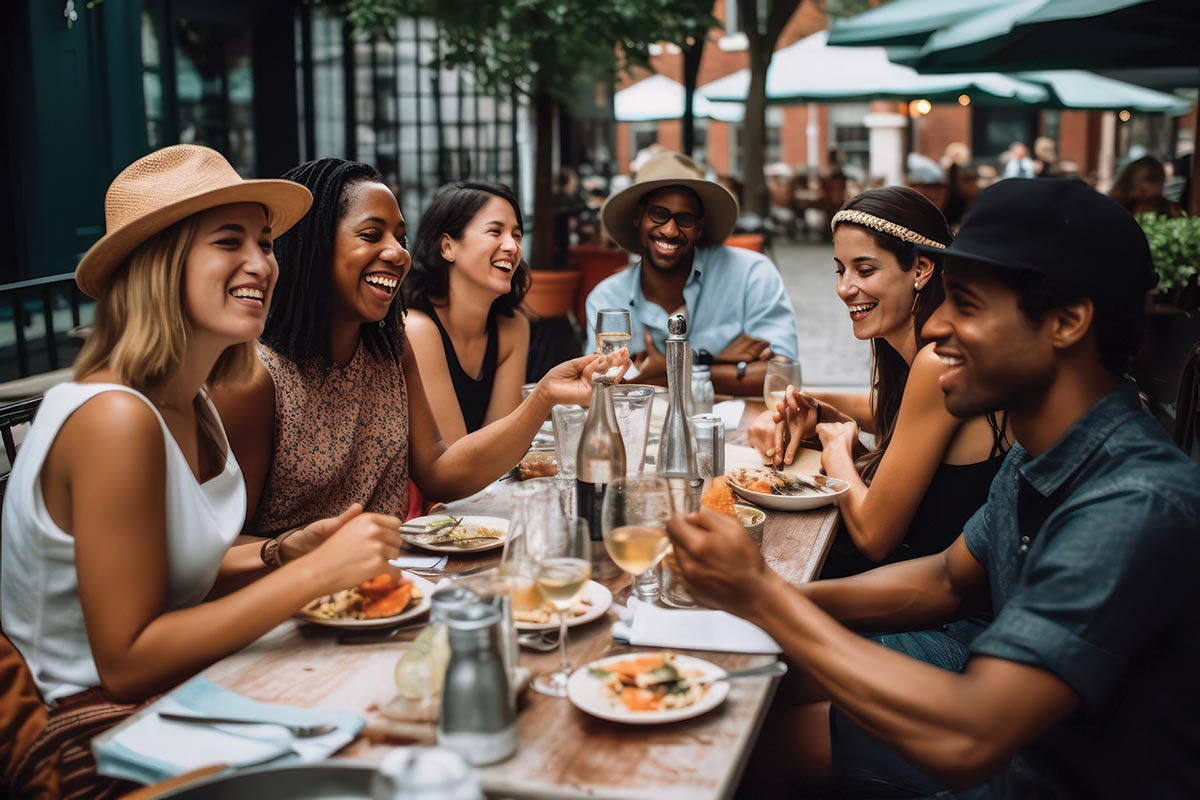 By Len Panaggio
July is here, and for the coastal communities, it is the time that they wait for all year. Conversely, for cities, it's a slower period, as most people want to escape the heat and enjoy the waterfront. Thankfully, Restaurant Week in Providence is July 9-22, giving folks a wonderful reason to enjoy what the city has to offer despite the thermostat.
In midsummer, there's nothing better than an ice-cold beer in my opinion. However, you might be surprised to hear that spirits have surpassed beer as the No. 1 beverage choice by consumers. Tito's Handmade Vodka is a restaurant's best friend at the moment, but over the last 10 years or so, we have also witnessed the fast growth of mezcal and tequila.
Obviously, tequila cocktails are in high demand—like the Paloma—but so much so that even espresso martinis are now calling for tequila instead of vodka. Tequila also lends itself to create all sorts of drink possibilities by your bar team. When the heat is on, we want drinks that are thirst quenchers, so while a single-malt Scotch in the middle of summer isn't exactly appealing, a refreshing bourbon drink would work. Mint julep anyone? And there is always the old standby: a nice gin and tonic.
Consumers are looking for convenience and many of these summer cocktails are offered in ready-to-drink formats at your favorite package store, in restaurants or at catered events. Canned beverages are easy to transport and enjoy, and while beer—even craft beer—has long been available in cans, wine in cans has been steadily gaining traction and popularity.
Years ago, at The Mooring, I brought in several wheat beers from Germany for the summer; they were so refreshing and exciting that many non-beer drinkers tried and enjoyed them. Fast forward to today and many of these same craft breweries are making wheat beer with catchy names and slick labels! Also on the rise are lagers, as IPAs have somewhat cooled off. Lagers are not as heavy and perfect for dining on the lighter foods we consume in the summer. One of my favorite local choices, Lawn Boy, is brewed by the Tilted Barn Brewery in Exeter. When I first had it, it reminded me of the days I would mow my lawn and couldn't wait to have an ice-cold beer; those first few gulps were amazing! They really hit the nail on the head with the name.
Now, I don't want to totally ignore the segment of consumers who want IPAs or ales. Years ago, the quintessential IPA on the market was from local brewer Trinity Brewhouse. First it was bottles, then it was packaged in draught form and was for a time the No. 1 seller; I still drink it to this day. Another popular ale I enjoy is Guinness draught. Contrary to popular belief, it is not a heavy beer despite its darkness, not hoppy, low in alcohol (4.2%) and only 125 calories. It is very refreshing this time of year!
As you are all aware, there are many beer choices on the market and you must choose wisely for your guests, keeping in mind what will pair well with your summer menu. It's time to make money: July is one of the biggest revenue months of the year and it has one of the most celebratory holidays of the year—the Fourth!
May you all have a happy, healthy and prosperous July!
Len Panaggio's career in food and wine spans more than three decades as an owner and as a beverage director at some of the top restaurants in Rhode Island. Currently a hospitality consultant, Len is a graduate of the University of Rhode Island and has attended the Culinary Institute of America Master Sommelier program and the Sterling School of Service and Hospitality.