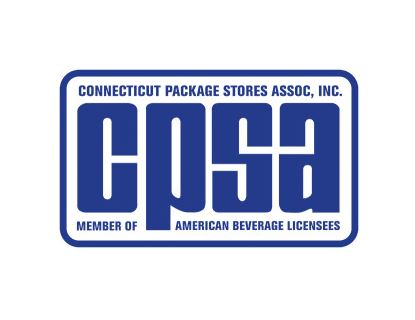 By Sean Hughes
The Connecticut General Assembly will conclude its legislative session in just a few days on June 7. While more than 1,000 bills were proposed in this year's cycle, only about 200 to 250 of them are likely to be approved by both the House and Senate and signed by the governor, based on previous years' results. House Bill 5918, which would have allowed wine to be sold in grocery stores, is dead. However, this was not the only bill impacting liquor law during this legislative session.
There are current bills that are likely to be signed into law, including House Bill 6548, "An Act Concerning the Department of Consumer Protection's Recommendations Regarding Alcoholic Liquor Regulation," which was approved by the General Law Committee in March. This bill has been changed significantly since it was first introduced, and as of early May, a large amendment has been filed on the bill. When an amendment is filed on the bill, it usually signals that it will be taken up soon for a vote.
As it is currently written, House Bill 6548 has 20 sections. One of those sections removes the current temporary "charitable organization" permit and replaces it with a new "noncommercial entity" permit. Under this new bill, all the organizations that have been moved under the definition of "noncommercial entity" will apply for the permit for an event and will directly collect the proceeds from sales of the donated beer, wine and spirits.
These organizations include academic institutions, charitable organizations, government organizations, nonprofit organizations or similar entities not primarily dedicated to obtaining a commercial advantage or monetary compensation. This process will be completed through an online portal, where package stores can search for the approved permit and report donations.
The bill also makes changes that removes the "temporary beer permit" for nonprofit events and makes the "temporary liquor permit for a noncommercial entity" inclusive of beer, wine and spirits. It adds "fundraising events" to the list of events for which a temporary liquor permit can be used and prevents any for-profit business entity from being the backer of such a permit. Funds raised from both a "fundraising event" or "auction" go to the backer or permittee organizing the event.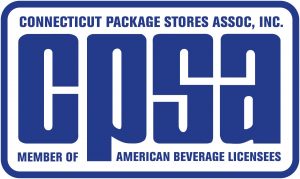 There have also been changes to the ability to host an auction using alcohol beverages. In the new language, beer, wine or spirits can be sold to an auctioneer by an individual collector, package store or holders of canceled restaurant or canceled café permits. These permits allow for both in-person and online auctions.
Since the bill now allows package stores to sell to auctioneers, the language adds a provision that product obtained from a package store cannot be sold below the posted price and the starting bid cannot be less than the posted price. The bottle also must still be sealed with the manufacturer's seal intact to prove that it hasn't been opened or tampered with. The auctioneer can also ship any alcohol that has been purchased by a consumer so long as they adhere to the requirements of shipping alcohol in Connecticut.
Another section of the bill redefines the minimum liquid capacity to be considered a "keg" from 6 to 4 gallons. It would also allow Connecticut manufacturers of spirits and beer to obtain permits to sell at farmers markets, which Connecticut wineries are currently allowed to do. The ability to be a festival sponsor has now been expanded to include for-profit entities, as long as they are registered with the Secretary of the State to do business in Connecticut and do not hold any other permit issued under this chapter (Chapter 545-Liquor Control Act). The for-profit sponsor would pay $275 for a permit and a nonprofit sponsor would pay $75.
While House Bill 6548 has many sections that make changes to the liquor statues, there are other bills still alive at this stage in the legislative process that could add to these changes. Members of CPSA will be getting a legislative report once the session concludes.
To keep up with news related to the retail package store industry in Connecticut, please join CPSA or renew your membership today at CTPSA.com.