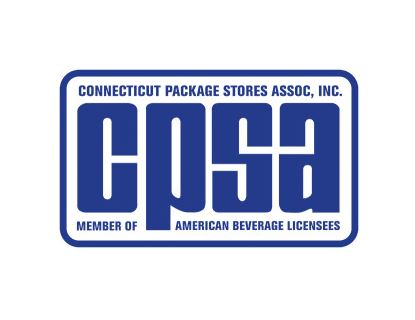 By Sean Hughes, Connecticut Package Stores Association
From late January into early February, a virtual grassroots campaign was waged in the Connecticut alcohol industry. The threat? Wine in food stores and beer sold in box stores larger than 6,000 square feet. On Feb. 4, the General Law Committee held a public hearing to listen to those that wished to speak on the bill, House Bill 6101, that contained those two threatening proposals.
The committee heard over 100 speakers, mostly on the two proposals, and lasted more than 11 hours. In addition to the 100 speakers on the bill, there was over 420 pieces of written testimony, the overwhelming majority against Section 55 of the bill (wine in grocery stores) and Section 56 (beer in box stores). This outreach by store owners, employees, wholesalers and Connecticut alcohol manufacturers is what is making all the difference in defeating this proposal.
As I am writing this in the beginning of February, there is no news on when and if H.B. 6101 will be voted on by the General Law Committee, or if it will be voted on as written with Sections 55 and 56. The committee has until March 30 at 5 p.m. to vote any bills out of the committee to be taken up by the House of Representatives or the Senate.
Since there is no news on the status of H.B. 6101, we must continue to contact members of the General Law Committee and ask them to reject Sections 55 and 56. It is extremely helpful for the legislators in the Connecticut General Assembly to hear from you. Your expertise in the alcohol industry in Connecticut is extremely valuable and it is crucial that it is heard when proposals such as those in H.B. 6101 are presented.
With the State Capitol being shut down to in-person meetings and public hearings, phone calls and virtual outreach are the only ways to make sure your voice is heard. There has never been a legislative session that has been entirely virtual. The everyday face-to-face interactions between the public and legislators have been eliminated, which has created issues and confusion among all parties and made coordinating bills, issues and fielding questions much more laborsome.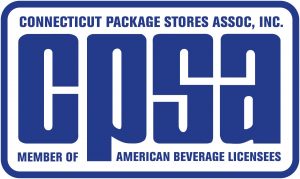 In addition to reaching out to General Law Committee members, I also encourage you to contact the Representatives and Senators for the districts in which you live and where you work. Let them know the devastating effect these proposals would have on the three-tier system.
If legislators do not hear from those in the industry, they will assume the proposals are not harmful and would be neutral or even benefit the industry. It is paramount that advocacy across the state continues. The virtual world is the one that we are all in, for at least the foreseeable future; failure to reach out will result in the passage of these proposals.
Standing strong as an industry is something that has allowed the Connecticut liquor industry to be a model that the rest of the nation should admire. Other states that have not had as strong of a unified voice have seen the dangers in this lack of advocacy, with dismantling laws that have been proposed and passed, and that have had devastating effects on the three tiers. Being vocal and supporting groups that organize and represent your industry's best interests are your best insurance policy that you could ever purchase.
Look for updates from the Connecticut Package Stores Association on the status of H.B. 6101, as it is still in the General Law Committee.
Stay connected and help support these efforts by joining CPSA today: ctpsa.com/join-cpsa/.
Golf: Save the Date!
Join CPSA on Wednesday, June 16, 2021, for a relaxing round of golf and a delicious luncheon at the beautiful Whitney Farms Golf Course and Stone Barn Restaurant. Enjoy snacks and drinks throughout the day, delivered right to you by one of our sponsored beverage carts. Compete to win the $10,000 "Hole-in-One" prize, or one of the several grand prizes and raffle prizes. All proceeds benefit the CT Package Stores Association, which protects the interests of the liquor industry. Last year's tournament was a huge success and tons of fun, all while maintaining the safety and well-being of all participants. We look forward to another great event this coming spring.