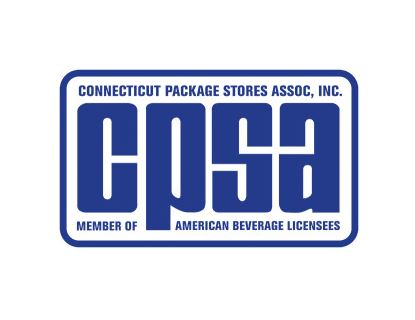 By Carroll J. Hughes, Executive Director, Connecticut Package Stores Association
Beginning August 1, 2019, all retail outlets using "carryout" or "single-use" plastic bags under 4 mils of thickness are required to charge a 10-cent fee per bag. An outright ban of single-use bags will go into effect July 1, 2021.
Package stores have always been supporters of environmentally friendly practices. Many stores recycle boxes from shipments to use in lieu of plastic bags for larger purchases. Some stores have invested in energy-efficient lighting and cooling systems or support local cleanups and other green initiatives in their communities.
As legislative mandates of environmental efforts increase, retailers across the state continue to do their part to comply with and promote such laws. However, this particular effort has created issues and raised questions early on regarding timing, necessity and adverse impacts.
The state's budget, which included the fee on single-use plastic bags and an eventual outright ban, was not signed by the Governor until June 26, 2019, leaving just five weeks for all required businesses to implement a system to collect these fees by the August 1 start date.
Due to this short time frame, many retailers are experiencing longer checkout times, increased shoplifting attempts, failure to collect fees at self-checkout registers, return of damaged items due to the weakness of paper bags and other issues.
Additionally, some researchers and reporters have questioned the efficacy of an outright ban. A report from the University of Sydney, School of Economics showed that since California banned "single-use" plastic bags, purchases of small trash bags have increased by over 120% in the state, proving these bags are not always single-use. Additionally, the production of reusable and paper bags has been found to have a more negative impact on the environment than the production of single-use plastic bags. The increase in paper and reusable bags will inevitably escalate deforestation and carbon emissions as transportation, use of machinery and other carbon-emitting processes are more heavily required in their production.
The fact that plastic bags have polluted our environment and that a reduction in circulation will improve cleanup measures is certainly not in question. However, the majority of pollution is not coming from Connecticut. Our state has dealt with the improper disposal of many items over the years — mattresses, paint, electronics and more. As the legislature discusses this ban throughout the upcoming session, they might consider stronger recycling education programs for the public, rather than substituting one environmental hazard for another.
In the meantime, many store owners have asked what they can do to adjust to this change in legislation, and what else they might need to know.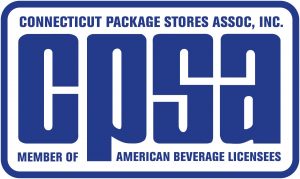 Important Dates:
• The 10-cent single-use plastic bag fee went into effect August 1, 2019. An outright ban on single-use plastic bags will take place July 1, 2021. This fee applies to plastic bags with less than 4 mils of thickness. (A 4-mil bag or higher is commonly used for bulky or sharp items such as metals, bolts, screws and other industrial parts.)
• As reports of issues increase, ways to collect these fees and enforcement methods are expected to be topics of discussion in the next legislative session, which begins February 5, 2020.
Tips & Helpful Information:
• Sell reusable bags with your logo on them throughout your store. It's the perfect marketing opportunity as more stores move away from plastic.
• If you aren't already doing so, reuse boxes from deliveries in lieu of plastic or paper bags at checkout.
• Use this change in policy as an opportunity to promote environmental awareness in your community and to connect with your local leaders. Consider sponsoring a local cleanup effort or commit to an impactful goal such as using greener lightbulbs or cutting down on paper use. Make sure your customers and local leaders know that you've made this commitment and encourage them to participate as well.
• The language of this provision can be found on pages 533-534 of Public Act 19-117 (the state's budget bill). DRS has also published a Q&A report that answers many common questions, which can be found on their website. The report is OCG-9.
Visit our site to read more on the plastic bag ban. Join the Connecticut Package Stores Association (CPSA) for updates on this law and upcoming changes in legislation that will affect your business. Visit CTPSA.com to join or renew today.